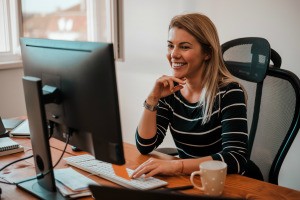 I'm looking for an older version of Corel Print House. Also, it must contain "Corels Family and Friends" calendar and event reminder.

I tried everywhere, eBay, Corel, and many other sites. I know that Corel Print House Magic Deluxe has "Family & Friends", Photo House 3 and Print House 2.
I bought this program years ago, but no longer have the disc. It's installed on my older computer, but I would need the disc to install it into my newer machine.
I installed the Corel Print House on my older computer using the original disc (that I no longer have), but I didn't copy that disc to the computer at the time.
I have no "setup" or "install" programs in the Program Files/Print House files. I'm trying to get (buy?) a copy of the original from some one who might have it.
Does anyone know how I might be able to get this program?
Glass
Answers
By Lee from Ohio (Guest Post)
February 12, 2006
1

found this helpful
Best Answer
You might want to check the Odd Lots, or Big Lot stores, or the kind of stores in your area that buy things in a "big lot" and resale at cheaper price. Sometimes you can find things that are discontinued, or are a version that is not up to date like they are selling in the regular stores.
By Lee from Ohio (Guest Post)
February 12, 2006
0

found this helpful
Best Answer
When I buy software, I make a copy and save it in my fire box, along with the install key numbers written on the CD. This has saved me many times when I had to replace software that needed fixed or replaced.

Judy
Gold Post Medal for All Time! 677 Posts
August 19, 2017
0

found this helpful
Best Answer
Put a want ad in Freecycle and Craigslist. Also go to garage sales.
Answer

this Question

I have bought a new PC with Windows 7. I love it. I do have software: Corel Print House, The Wizard of Oz and Magic. I know it so well. It is old. Windows 7 will not accept it. Can anyone help me to overcome this problem?
By Adele from Sydney Australia
Answers

Suntydt
Bronze Feedback Medal for All Time! 109 Feedbacks
May 14, 2010
0

found this helpful
Best Answer
I am not familiar with Windows 7, but I am familiar with Microsoft. In their Windows XP and Vista they had a compatibility mode for older software. It would be unlikely that Microsoft would get rid of this feature with Windows 7.
If I remember right (and it should be so with 7) with Vista you would right click on your icon (or on the executable to install the software), select "properties" and there will be a "compatibility" tab. Click on it and there should be a drop down available to select which mode of Windows you want the software to run in. Good luck.

May 15, 2010
0

found this helpful
Best Answer
Also, you may want to up grade your old software by going to their web site and see if they have any up grades to download. The new downloads may run with windows 7.

May 16, 2010
0

found this helpful
Best Answer
If the program is not compatible, then you may try to install and run the program in compatibility mode.
Use the following steps:
1) Right click on the Program
2) Click on Properties
3) Click on Compatibility tab
4) Select Run this program in compatibility mode and select Windows Vista or whatever operating system the program was running successfully.

Refer to the link here: Make older programs run in this version of Windows
windows.microsoft.com/.../Make-older-programs-run-in-this-version...
If the compatibility is not successful, then try and run the Program Compatibility troubleshooter:
1. Open the Program Compatibility troubleshooter by clicking the Start button.
Then click Control Panel. In the search box, type troubleshooter, and then click Troubleshooting. Under Programs, click Run programs made for previous versions of Windows.
2. Follow the instructions in the troubleshooter.
If you cannot install a program, insert the installation disc for the program and, using the troubleshooter, browse to the program's setup file, usually called Setup.exe, Install.exe, or something similar. The troubleshooter is not designed to work on programs that have an .msi file name extension.
The only other option would to use XP mode and Virtual PC if your version of Windows 7 is Professional or Ultimate. If you have Windows 7 Home Premium, then you will need to use a 3rd party virtualization program. A search on the internet will help you find some free version of a virtual product for home premium.
Hope this helps.
You can download the latest version from below link as well.
www.storage.to/.../corel.zip

Grandma J
Silver Feedback Medal for All Time! 270 Feedbacks
May 18, 2010
0

found this helpful
Best Answer
Many of the programs cannot switch up to Windows 7. Now with Windows 8 in the works, it will be interesting to see if things for Vista will move on up. As of June 2010, updates will not be available for Windows XP, which also states then anything older is unavailable as well. Look at your programs for product minimal requirements.
One thing, if you like a program but have not updated when offered, they may not jump up the next version to correct operating system. I have things from my XP that won't work on my vista.
Answer

this Question