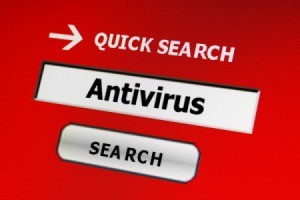 Microsoft now has a free virus program called Microsoft Security Essentials. I have been using for quite sometime - I love it and it is free!
Also www.piriform.com has a wonderful computer cleaner and a file recovery program called Recuva. I lost everything on my flash drive and was able to use the Recuva program to get everything back:
By Susan from Columbia, SC
Read More

Comments

I use the JAWS screen-reader, and currently use AVG Pro for anti-virus protection. My current license expires in March 2011. A friend recently switched from the AVG free version to Microsoft Security Essentials, which is also a free download. My friend doesn't use a screen-reader. A techie I know said the MS download doesn't have any known problems with Window Eyes, so should work with JAWS. I'm strongly considering the switch, but I'm hesitant. I'd appreciate any input from any tech-savvy TF'ers out there.
By Lelia Jo Cordell from Springfield, OH
Answers

December 16, 2010
0

found this helpful
I have been using Microsoft Security Essentials for several months, and find it does detect infections, and is a reliable product. MSE was made when Microsoft took over an antivirus company (I think it was called Big).

December 16, 2010
0

found this helpful
When you go for Microsoft Security Essentials make certain to go through Microsoft for it. There is a copycat that will use as malware with the same name.
So call Microsoft to be certain you are getting the real deal.

Suntydt
Bronze Feedback Medal for All Time! 109 Feedbacks
December 16, 2010
0

found this helpful
You can install it and if you don't like it you can uninstall it. Personally I use Avast which is free as well and I have never had virus problems. But do what you think you would be most comfortable with. You may even be able to run more than one antivirus program as long as they don't detect each other as a virus.

cettina
Bronze Request Medal for All Time! 64 Requests
December 18, 2010
0

found this helpful
I too have avast and I've never had anything get through. I also use malwarebytes, and spybot search and destroy and have windows firewall set up.
when i had AVG, spybot picked up a few things that AVG missed but that's just my experience.

December 18, 2010
0

found this helpful
Here's the key thing you need to remember when switching anti-virus software of any kind. You need to make sure it is totally uninstalled(off of your hard drive and out of your registry) before you install the new anti virus software. My advice would be to follow AVG's uninstall instructions, then run a registry cleaner tool of some kind to make sure AVG is truly all stripped out of your registry. Then install your new virus software. If you do have conflicts with the new software and Windows Eyes, you can always uninstall the new virus software and reinstall AVG.

December 19, 2010
0

found this helpful
Thanks for all the input so far, this subject is far from closed! I'll remember to use the AVG uninstall feature, then do a disc cleanup and defrag before I do anything else. Thanks to an AVG tech, I remember how to go into my hard drive to remove bits and pieces of programs that might get left behind.
As for running two anti-virus programs on the same system... a tech at the company that built my machine advises strongly against it. I plan to follow her instructions to avoid conflicts.
This subject is open until about the first of the new year, though. Any more input, please let me know. Thanks!

December 20, 2010
0

found this helpful
We run Microsoft Security Essentials and have had absolutely no problems. Another good antivirus to run is Panda Cloud. The nice thing about Panda Cloud is that you never have to update it. It runs in "cloud" - sort of like every time you get on the internet the page you are going to goes through the cloud (out on the 'net) before it gets to your computer. There is no slowdown, etc., you never know it's even there.
www.cloudantivirus.com/.../ Be sure and click on Play Video which explains it.

December 26, 2010
0

found this helpful
I used MSE for several months but found that it was interferring with my Trojanware, so MSE had to go.
Answer

this Question

Joan
Bronze Feedback Medal for All Time! 174 Feedbacks
Has anyone out there had experience with a pop-up virus - Anti-virus 2009? I delete it constantly but it keeps recurring. It's seems like it's trying to take over my computer. Any ideas on how to get rid of it? Thanks.
Joan from Chesterfield, MI
Answers
By Sharon (Guest Post)
October 10, 2008
0

found this helpful
I got this from a site that helped me get rid of a trojan virus
and it worked great. Haven't had any more show up. Also
used this on a friends computer that had 4 trojans in it.
Hope this might help those that you posed today.
Download SDFix and save it to your Desktop.
Double click SDFix.exe and it will extract the files to %systemdrive%
(Drive that contains the Windows Directory, typically C:\SDFix)
Please then reboot your computer in Safe Mode by doing the following :
Restart your computer
After hearing your computer beep once during startup,
but before the Windows icon appears, tap the F8 key continually;
Instead of Windows loading as normal, the Advanced Options Menu
should appear;
Select the first option, to run Windows in Safe Mode, then press Enter.
Choose your usual account.
Open the extracted SDFix folder and double click RunThis.bat to
start the script.
Type Y to begin the cleanup process.
It will remove any Trojan Services and Registry Entries that it finds
then prompt you to press any key to Reboot.
Press any Key and it will restart the PC.
From what I've heard, the most effective way of removing Antivirus 2008 is to have a
professional do it, as there are 127 registry tweaks, and numerous
files to clean out.
Good Luck

October 10, 2008
0

found this helpful
You can Google Anti-Virus 2009 and read various sites to get rid of it, but some are very complicated. I just did a system restore to when I knew I didn't have it and it worked. I tried for about 6 hours to get rid of it before I read that hint. Good Luck!
By Kraken Computer Services (Guest Post)
October 10, 2008
0

found this helpful
There are many applications out there who's developers claim to be anti-virus / anti-malware applications but really are just malware themselves in some cases.
I strongly recommend using Spybot. Spybot will clean these products off of your system. Just remember to update and immunize once a month and occasionally do a scan to check for problems. Updating and immunizing is extremely important to stay safe.
With Windows Vista you have to remember to right click the spybot icon and click 'run as administrator' when updating and immunizing.
www.safer-networking.org/
If you are looking for an EXCELLENT anti-virus application I recommend trying Avast!. Very effective, very free. Superior to other free antivirus apps.
avast.com/
Between the two, you will be well protected and they cost you nothing to use. Both Spybot and Avast! not only are free, but they both protect you no matter what web browsers you use. Avast requires online registration but all you have to do is submit your email address and they'll email you a product key.

October 12, 2008
0

found this helpful
Try this link. I think it will probably solve your problem for free.

Joan
Bronze Feedback Medal for All Time! 174 Feedbacks
October 12, 2008
0

found this helpful
Thank you all so much for your suggestions. However soon after I sent out my plea for help, my 14-year-old granddaughter used my computer and within 15 minutes she had it erased (don't ask). I guess there is nothing like a teenager to solve computer problems. I am saving all your suggestions, just in case I have any further trouble. Thanks again. Joan
By Kris (Guest Post)
October 31, 2008
0

found this helpful
I am using Spybot to remove Anti-Virus 2009 from my computer. Very annoying & time consuming to figure out how to deal with it. My daughter was searching for pumpkin carving stencils alas this arrived on the scene. AVG and AdAware did not catch any of this! Thanks to Spybot and this website for letting me know it's safe to use and works!
By Kelly (Guest Post)
November 18, 2008
0

found this helpful
I'm infected with this and AVG, Spybot, as well as Spyware Doctor find infected files and delete them, but it won't make the Antivirus 2009 go away. On top of that I cannot get the Malwarebytes or Ad Aware to scan my computer, they just lock up and sit there. I am getting so frustrated with this!
Answer

this Question

How can I delete Microsoft anti virus from my computer completely so I can use my new provider's anti virus program?

Answers

July 9, 2007
0

found this helpful
Start button>Control Panel>Add or remove programs.
Click on the anti-virus program and then remove.
Believe me...I just rebuilt a computer from a salvage and had to delete several items that was making my computer slower than syrup...LOL!
By syd (Guest Post)
July 15, 2007
0

found this helpful
In Vista ... start> control panel> programs & features> click on anti-virus program to uninstall.
In XP ... start control panel> add/remove> click on anti-virus program to uninstall.
Answer

this Question