Running Anti-Spyware on Your Computer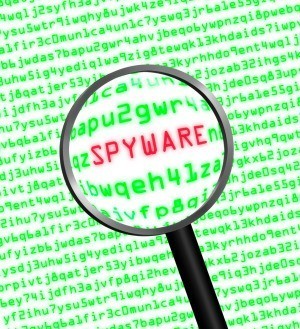 Is your computer running slowly or having a slew of pop-up ads popping up all the time, even when you're not on-line? It is probably infected with spyware or adware. These are programs that one can pick up in the course of surfing the web and downloading programs. Spyware spies on your computer use and reports back to its programmer and adware plasters ads on your screen. If you're having these problems there are FREE programs you can use to clean off your system.
1) Spybot S&D at http://www.safer-networking.org/en/index.html
2) Ad-Aware at http://www.lavasoftusa.com/software/adaware/
Each program catches things the others don't, so it's best to get both of them. (It's free, after all!) If you keep them updated and scan your system regularly, you'll find that your computer runs much faster.
(I don't work for any of these companies, but I am a Librarian. We use these programs on our computers regularly and they really help keep our computers functioning.)
By Kathleen K.
Read More

Comments
More Solutions
Share on ThriftyFunThis page contains the following solutions. Have something to add? Please share your solution!

poehere
Bronze Post Medal for All Time! 105 Posts
Each day you use your home computer, tablet, or smartphone, you risk the chance of installing viruses, malware, spyware, or Trojans on your devices. Therefore, it's necessary to protect your devices with antivirus and spyware programs.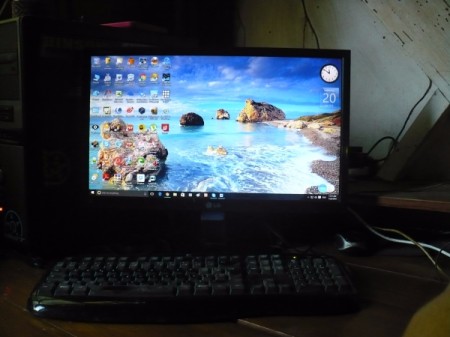 7 Questions
Ask a QuestionHere are the questions asked by community members. Read on to see the answers provided by the ThriftyFun community or ask a new question.

Is there free anti-spyware and anti-virus software I can download?
By Geri

Answers

May 4, 2009
0

found this helpful
I use a website called majorgeeks.com. You can search by program type. They have both freeware and shareware but it is clearly identified in the description. I have had no problem with spyware being snuck in with any of the programs I have downloaded from them.
Remember to run only one antivirus, but you can have multiple anti-spyware.
Read More

Answers

My anti-spyware (TrendMicro) is no longer made as a stand alone. So now I have to go shopping. Any suggestions?

AVG was suggested as a good one, just the free part, but I am wondering if this is not a good idea because it obviously does not have all of the features.
I previously had McAfee, but trying to get it off my computer was a hassle and a half. Not only did I use the uninstall program button, I also had to hunt down certain information and delete it in the hard drive before I could get my computer to work. Phew! Never again!
My daughter uses my computer and after one of her visits, it always has spyware.
Holly from Richardson, TX
Answers

November 5, 2007
0

found this helpful
AVG is great for antivirus, but I'm not sure about it for spyware protection. I've never relied on it for that. I use both Spybot and Ad-Aware (free version) (www.lavasoftusa.com/.../ad_aware_free.php). You really need two products for spyware protection, because spyware proliferates so fast that no one application will find it all. You have to be careful, too, because a lot of the products that claim to remove spyware are themselves spyware. There are a ton of Ad-Aware imitators.
By Linda, Spokane WA (Guest Post)
November 5, 2007
0

found this helpful
Adding my two-cents worth, AVG anti-virus and anti-spyware and Spybot are the best. Have used them for years and get good results - and they're free!

November 5, 2007
0

found this helpful
My college age son had to have his computer repaired last summer. The repair people suggested having both SpyBot and AVG free version. They said that is all you really need. I had Norton and got rid of it. I had nothing but problems galore with my computer with the Norton installed.
Computer repair person said that Norton is known for problems. I have since gotten rid of Norton. I have AVG free version and StopZilla. My computer runs like a dream.

November 5, 2007
0

found this helpful
Spyzooka, no contest, it is brilliant.
By jean (Guest Post)
November 6, 2007
0

found this helpful
If you haven't already checked out Kaspersky Anti-Virus, do so. After reading excellent reviews from experts and users, I bought it last year for three computers--in different homes. Each user has reported 100% satisfaction.
It's offered as a stand-alone or with complete internet security pack.

November 6, 2007
0

found this helpful
A computer can only have 1 anti-virus at a time. We get ours for free from our internet provider (SBC Global.net). Although they have a free anti-spyware, I am thoroughly unimpressed with it.

November 6, 2007
0

found this helpful
Spybot and AdAware.

December 6, 2007
0

found this helpful
I have Trend Micro just renewed it for 2 years and it is all by itself. I also use AVG free Virus. As well as Registery Smart which I did have to pay for
By kris (Guest Post)
December 11, 2007
0

found this helpful
spy sweeper! It is not expensive! We are an isp and use and recommend this!
Answer

this Question

My computer is a magnet for spyware and adware. Frankly, I wouldn't mind it if it wasn't slowing down my computer and locking it up. This is not a symbiotic relationship.
I run and update (every few days) Microsoft's Beta for Spyware, Ad-Aware and SBC Yahoo anti spyware. Spyware Blaster is running in the background. I discontinued Spybot Search because it kept hanging up my computer, although it was very effective for a long time prior to that at finding spyware and adware.
Seems to be a case of locking the barn door after the horse is out. I'd rather stop the spyware than have to go looking for it to clean it up and out after the fact.
I have the cookies set at 'ask for permission', the third party cookies rejected, medium security for internet sites, the pop-up blocker on and I don't really know what else to do. Help!
Holly
Answers

September 12, 2005
0

found this helpful
Wow! With all of that spyware/adware stuff running are you certain that the problem is still spyware? There are lots of things that can cause a system to slow down. Even if it is still Spyware you may be able to start running Spybot again if you clean up your system and hopefully eradicate the conflict that is causing Spybot to crash.
First, I would go and run Trend Micro's Housecall -- it's a free, online virus scanner. I just did it and it found 8 issues that everything else had missed.
housecall.trendmicro.com/
There are a bunch of other free programs that I use to keep my computers clean - Regcleaner, Ccleaner, BigFix and Diskeeper Lite (to name a few that I can think of - I'm not at my own computer at the moment). You can find any ot those by doing a quick Google search.
You also need to occasionally run scandisk (chkdsk on Win XP) and defrag your hard drives (Diskeeper Lite does that better than window's built-in utility - I also like Norton Systemworks if you have it, but stopped using it due to problems with tech support).
Do a Google search for "computer maintenance" (including the quotation marks) and dig around for further info.
Good luck!

September 12, 2005
0

found this helpful
The following site has good info on preventing spyware and adware. It essentially comes down to taking care with what you download and install and even the sites you surf to.
www.intranetjournal.com/.../prevention.html
By Sarah_bellum (Guest Post)
September 12, 2005
0

found this helpful
It sounds like there is something running in the background on your computer. Hit Ctrl + Alt + Delete and look at your task manager. If there is a large memory usage, then you have something running you probably do not know about. There is a processes tab to tell you what it is. Spyware sometimes secretly installs on your computer and hides. The spyware remover finds the program but not the installer.

September 12, 2005
0

found this helpful
I used to have that problem too. I also use CrapCleaner(free), windows cleanup exe(free) and a wonderful spyware program called Spyware Killer Pro. I bought it at Meijers for under 30.00, but you can go to their website--www.cosmi.com It found 3600 spyware programs on my daughters computer. It is easy to use and beats all the other spyware programs I have tried. It also has an anonymous surfing program, free product updates, junk file cleaner, and start up cleaner and uninstall programs. I hope this is useful--I wouldn't ever be without my spyware pro again--both my puter and my daughters' runs like new.
Answer

this Question
After I installed Spybot Search and Destroy I was not able to log into my bank account and a couple other sites. The software was very confusing to me. I could probably figure out how to use it in time, but I had to uninstall it in order to get into my bank account. Can someone tell me what the problem was and how I may fix it if I choose to reinstall it? Where can I find instructions on how to use the software? When I ran a scan it shows all kinds of problems, but I had no idea how to fix them. I'm not all that tech savvy. Thanks.
By weinerdog41 from Ft. Worth, TX
Read More

Answers

Does anyone have an anti-spyware program they recommend? Something that stops it from being down loaded? Every day I have to run the anti-spyware scan to stop my computer from running slow as molasses when on the internet.
It's downright annoying. Holly
Answers

September 3, 2005
0

found this helpful
You may want to try some of the things in this article:
frugalforlife.blogspot.com/.../be-frugal-keep-computer-clean.html
Otherwise, you can do searches online to forums for assistance from other geeks as well.
By Lee (Guest Post)
September 7, 2005
0

found this helpful
Do you have a firewall installed? if not thats the first point to look at, If you are running windows XP it ships with a firewall which may or may not be activated. If you are running an older version of windows, then i would suggest Zonelabs (www.zonelabs.com) for their free firewall.
Secondly you need a good antivirus software package, i use norton antivirus (cheapest place ot buy is online auctions) but there are free packages out there.
Adaware has a free spyware package, but again if you are running XP microsoft has a beta (trial version) of there spyware protection package available free from their website
Answer

this Question
Published by ThriftyFun.
© 1997-2022 by Cumuli, Inc. All Rights Reserved.
https://www.thriftyfun.com/Running-Anti-Spyware-on-Your-Computer.html