These are some recycling crafts that we saw last weekend at a festival. All of the crafts were made by students. The pictures aren't the best, but the crafts were very nice and very cute ideas.
The first is a snake made out of painted rocks of different sizes, with each rock being separate, you can have your snake coil around a post or change their positions.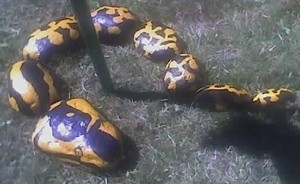 The second is two rocks painted as turtles. They looked a lot better than they show in the picture. Unfortunately it was very bright and I only had my cell phone to take the pictures. These were really cute.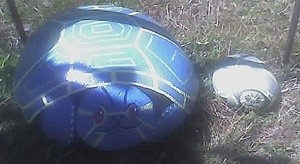 I've had rocks that I painted last for years in the garden. I used acrylic paints to paint the rocks, then when it was finished, sprayed them with a good sealer.
Susan from ThriftyFun.com