Fast, easy, and tastes good. It is different than plain old oven baked potatoes. I like it, because everything is cooked in the potato and all I add after it is cooked is sour cream.
Ingredients:
2 to 6 Idaho potatoes
butter or margarine
grated Parmesan cheese
Morton Nature Season's Seasoning Blend No Msg, or any seasoning
jalapeno, chopped (optional)
sour cream (optional)
Directions:
Preheat oven at 350 degrees F. Get 2 or 6 Idaho baked potatoes, tear off aluminum foil pieces for each potato and place the potato on them. Then slice open part way, using your fingers to open them. Put butter or margarine in the middle along with seasoning and Parmesan cheese. Add a few slices of jalapeno pepper (optional).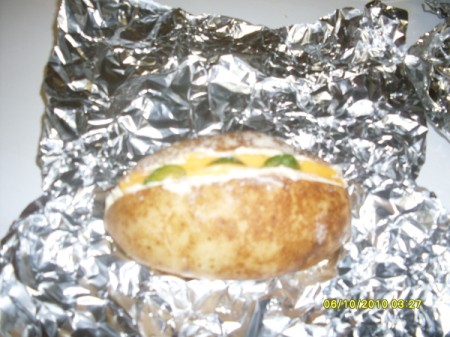 Close up potatoes, then wrap them up in the aluminum foil pieces, and put them in a pan. Bake 45 minutes to 1 hour or until tender.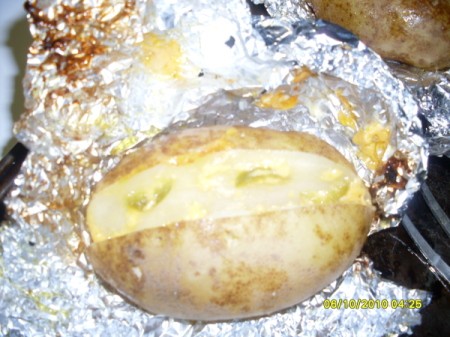 When ready to eat, open them carefully and put them on a plate. Add sour cream and enjoy! Best baked potatoes you ever ate. You can add onions or anything before putting the potatoes in oven.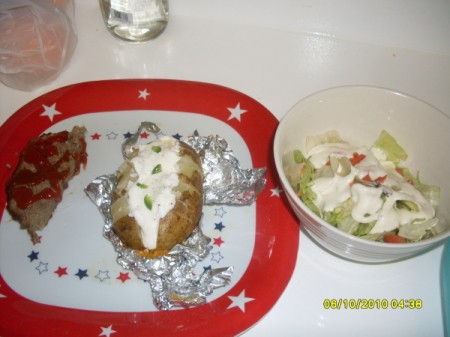 Servings:
2 to 6 servings
Cooking Time:
45 minutes to 1 Hour
By Teresa from Orlando, FL