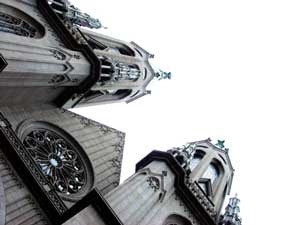 Travel Destination:
Sao Paulo, Brazil
Free Things To Do
Casa das Rosas, or House of the Roses is reminiscent of the palace at Versailles, France. Long a home to a prominent family, it became a landmark site in the mid-1980s, when the municipality opened the mansion as a cultural center. With free admission, this location is a hugely popular tourist attraction that is open Tuesday through Sunday with daytime hours. For more information, call 11-3251-5271.
The Museu de Arte Contemporanea is located at the Universidade de Sao Paulo. Exhibiting the artwork of renowned artists such as Picasso, Matisse and Modigliani, as well as Brazilian natives Amaral, Portinari and more, the MAC is open Tuesday through Friday, as well as throughout the weekend, with free admission. For more information, call 11-3091-3018.
The Solar da Marquesa de Santos is a manor house from the 18th century and was once home to the mistress of the reigning emperor. Now a museum dedicated to the display of exhibits featuring local artists, the SMS charges no admission fee and is open Tuesday through Sunday with daytime hours. For more information, call 11-3105-2030.
Low Cost Things To Do
The Jardim Botanico, or Botanical Gardens is a beautiful site to see with more than 3000 plants split between more than 300 native species. Open Wednesday through Sunday with daytime hours, admission costs R$3. For more information, phone 11-5073-6300.
The Catedral de Se is a large neo-gothic cathedral boasting 14 towers. Popular at this location is the crypt tour, costing R$3. For more information and hours of operation, call 11-3107-6832.
The Museu de Arte Moderna is home to more than four thousand pieces of artwork, and sculpture. Recognized artists from around the world are featured at the MAM, as well as local artists from Brazil. Admission is R$5.5, but visitors on Sundays get in for free. The museum is open with daytime hours from Tuesday through Sunday. For more information, call 11-5549-9688.
The Museu de Arte Sacra features more than four thousand religious articles from around the Brazil, and from around the world. Some of these masks, pieces of jewelry and religious relics date from the 17th century. Admission is R$4 with museum hours on Tuesday through Thursday. For more information, call 11-3326-1373.
Night Life
Sao Paulo has a bustling night life, just waiting to be explored. Begin with a visit to the Avenida Club. On Fridays and Saturdays, you might find Brazilian or Caribbean theme bands, while Sundays typically have more contemporary rock music. For more information, call 11-3814-7383.
Further explore the night life of Sao Paulo with trips to Bar Brahma, Barnaldo Lucrecia, the Blen Blen Brasil dance club, Frango and Grazie a Dio. Known as a trend-setting city, new bars can open and close in a matter of weeks or months - so explore with a spirit of adventure - you may find the next hottest place to be!
Just For Kids
Visit the Parque Zoologico de Sao Paulo, a fabulous zoo containing more than three thousand animals in a 200-acre facility. Children will especially love the Monkey House and the Reptile House. Admission is R$10 and the zoo is open Tuesday through Sunday with daytime hours. For more information, call 11-5073-0811.
Children will enjoy the Planetario, newly reopened in 2006 after a long renovation. Located in Ibirapuera Park, the building is shaped like a flying saucer, and was the first planetarium built in the Southern hemisphere. For more information, hours and show information, call 11-5575-5206.
Seasonal Information
Brazil is a tropical country, but has constantly changing weather patterns. Sao Paulo is located at the Tropic of Capricorn and experiences temperate weather. Located in the southern hemisphere, winter is experiences in August with summer coming in December.
Inexpensive Lodging
Holiday Inn Parque Anhembi
11-2107-8844
Augusta Plaza Hotel
11-3284-0866
Eldorado Boulevard
11-3214-1833
Tourism Contact Information
Sao Paulo Turismo
(11)6226-0400
Av. Olavo Fontoura, 1.209
Parque Anhembi, Santana CEP 02012-021