October 24, 2008
0

found this helpful
Go to Cooks. com there's a very good Microwave Bread Pudding recipe. I like to use 12 grain bread, more raisins ( or craisins are good also) you can also use powdered milk and Egg Beaters with this recipe with good results and leave out the salt.
October 24, 2008
0

found this helpful
Old Fashioned Bread Pudding
Ingredients:
2 cups milk
3 eggs, beaten
1/3 cup sugar
1/2 teaspoon salt
1/2 teaspoon vanilla extract
4 slices white bread, without crust
1 teaspoon cinnamon
dash nutmeg
1/2 cup raisins, optional
Preparation:
Heat milk over low heat until hot, but not boiling. In a bowl, combine eggs, sugar, and salt; stir well. Gradually stir about 1/4 of the hot milk to the egg mixture and stir in.
Add remaining milk, stirring constantly. Stir in vanilla.
Place bread slices in a buttered baking dish, (sprinkle raisins over bread, if used), about 2-quart size. Pour the milk mixture over bread. Combine cinnamon and nutmeg; sprinkle over pudding mixture. Bake, uncovered, at 300° for about 50 minutes, or until a knife inserted near the center comes out clean. Serve warm with vanilla sauce or other dessert sauce, if desired.
Serves 6.
By Mary (Guest Post)
October 24, 2008
0

found this helpful
I have an old family recipe my Popa used to make. We don't like it with raisins, but you could add.
2 eggs, beaten
1 1/2 Cups sugar
1 1/2 Cups milk
2 Tbsp Flour
1/2 tsp salt
1 tsp vanilla
5 slices of white bread torn into bite size pieces(original recipe calls for 4 slices, but I prefer a little thicker)
Mix all ingredients, bread last, and pour into 8 x 11 cake pan. I also use about 8 - 10 pats of butter on top, then sprinkled heavily with cinamon (pretty well covering it)
Bake at 450 for 20 min
As a kid we served warm from the oven with cold milk over it, now I like it warm with ice cream! Yum! Not for calorie counters! ENJOY!
October 24, 2008
0

found this helpful
Here's a pudding recipe in the slow cooker.
Slow cooker bread pudding
This cinnamon and nutmeg spiced bread pudding is made in the slow cooker, with bread cubes, eggs, milk, and optional raisins.
INGREDIENTS:
· 4 cups French bread cubes, toasted
· 2 1/2 cups milk, scalded, cooled slightly
· 2 eggs, beaten
· 3/4 cup sugar
· 1/4 teaspoon cinnamon
· dash nutmeg
· dash salt
· 1 teaspoon vanilla extract
· 2 tablespoons melted butter
· 1/2 cup raisins, optional
· dessert sauce or whipped cream for garnish
PREPARATION:
Lightly butter the slow cooker then add bread cubes. In a small bowl, whisk together the scalded milk, eggs, sugar, cinnamon, nutmeg, salt, vanilla, and melted butter. Pour milk mixture over the bread cubes then add raisins, if desired. Gently, using a large spoon or spatula, press bread cubes down into mixture so all bread pieces will soak up milk mixture. Do not stir. Cover and cook on LOW setting for 5 to 6 hours, until bread pudding is set. Serve with a dessert sauce (links below) or whipped cream.
October 25, 2008
0

found this helpful
Here's a rich one from my my favorite cookbook:
RAISIN HONEY BREAD PUDDING
3/4 c. raisins (no reason why you couldn't add to taste)
1/2 c. honey
4 c. white bread cubes
1 quart of milk
5 eggs
1/4 c. sugar
1/4 tsp salt
2 tsp vanilla
Few grains of nutmeg
Rinse raisins and drain. Combine honey and bread cubes; cook over low heat and stir until bread absorbs honey(2-3 minutes. Blend milk,slightly beaten eggs,sugar,salt and vanilla together; add with raisins to bread cubes; mix well. Pour into buttered baking dish. Sprinkle with nutmeg(I prefer cinnamon) Place dish in pan of hot water and bake in moderate oven(350*F) 1 hour or until knife inserted in center comes out clean. Serve with plain or whipped cream.
MAKES 6 TO 8 SERVINGS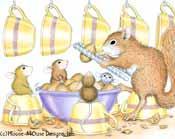 October 25, 2008
0

found this helpful
A wonderful Rice Pudding recipe without liquor.
AMARETTO RICE PUDDING
1 cup uncooked rice
1 Qt. Milk
8 Tbsp butter
3/4 cup Sugar
2 oz Amaretto syrup
5 beaten eggs
1/2 cup Raisins
Combine uncooked rice with milk. Bring to a boil and cook over low heat until rice is tender and has absorbed most of the milk. Mix in butter, sugar, Amaretto, raisins and beaten eggs. Place into buttered 2 Qt casserole dish. Sprinkle with cinnamon. Bake at 350 deg. 25 min. Serves 6-8. Wonderful!