July 19, 2007
0

found this helpful
plain pull over sweaters. t shirt material long or short sleeve shirt even a henly with a collar. i think anything in a solid color would be safer to use than a print.
July 19, 2007
0

found this helpful
Shirts and shirt dresses. Simple sheaths. Sun dresses. Good jackets. Denim - skirts, jeans, shirts, jackets..Ballet flats ,loafers, Roman sandals, plain sneakers, boat shoes. Fitted t-shirts with long and short sleeves. Shells, knitted and fabric. Well- fitted trousers. Leggings. Caftans. and all sorts of ethnic clothing.
Things go in and out of style. The clue is to find out what suits you - (I have always loved shirt dresses) and then tweak your outfit to nod to fashion. Scarves and accessories like jewelry and belts and shoes and bags help.
Look at Donna Karan new collection - really chic plain costs mucho. So you are going to have to put your little touches on things to keep from looking too dowdy...
By oam3cats. (Guest Post)
July 19, 2007
0

found this helpful
My choice is denim. It's been in style just about all my life and that's a long time. It's also comfortable and has no Static Cling. Ballet style shoes have also been a staple with me. Stylish and comfortable. Can't beat that.
By Martha in TN (Guest Post)
July 19, 2007
0

found this helpful
A tan or black trench coat with belt, basic jeans, white tennis shoes, basic white blouse or shirt, black suit, jacket, pants, A line skirt. Princess style dresses, dark winter long coats, shawls, the basic litttle black dress, basic colored shoes, white, black, tan or cream, tan or navy skirts or pants, vintage beaded sweaters, any type broach, pin, watches, shawls and pearls!
July 19, 2007
0

found this helpful
Stacy and Clinton say for women a wide leg trouser, a black dress and some good fitting jeans (not the in style, ones that compliment you).
By Paula (Guest Post)
July 20, 2007
0

found this helpful
Tank top and a nice collared shirt over it, unbuttoned. Looks classy and casual at the same time...put together. Not to mention the slimming benefits.
July 20, 2007
0

found this helpful
baseball caps, T shirts, long sleeve sweaters in plain designs.
September 16, 2008
0

found this helpful
your birthday suit..lol...the older you get it just wrinkles more and takes a little more time to care for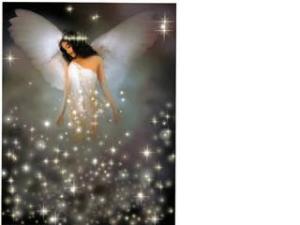 August 29, 2013
0

found this helpful
The number one thing that will never go out of style is the "little black dress".