December 29, 2009
0

found this helpful
We have a Dyson DC17 Animal. We got it before they came out with the ball design. It was pricey (I think $400-$500), but it really picks up the cat hair (we had two cats when we bought the vacuum, but now we have three!). My best friend has a dog who is a big shedder. She finally got the newer Dyson ball-style Animal vacuum this past spring, and she loves hers, too.
If it can fit into your daughter's budget, I think she'd be happy with a Dyson. Just make sure it's an Animal model. In addition to doing a good job picking up hair, there seems to have been a LOT of thought put into the design. We bought ours at Sam's, and it came with some extra accessories.
Best of luck. Hope she finds a vacuum she loves!
December 30, 2009
0

found this helpful
I never thought I'd ask for a vacuum for Christmas, but I did. The Dyson DC25 with the ball design also does an incredible job on cat hair. I was astounded when I went over areas of carpet I had recently vacuumed with my old sweeper. The canister on the Dyson was practically full. And it's the easiest sweeper to use I've ever had.
These sweepers are pricy, so I do have some misgivings about recommending one on a frugal living site. However, I believe in being frugal in areas where I can, so I can spend more on things that are important to me.
December 30, 2009
0

found this helpful
I don't have pet hair to deal with, but I do love my dyson. I've had it for 4 years & it was one of the first ones popular at the time, but for those of you who have never used one, it picks up & picks up. It gets dirt from way down deep in the carpet & I have been looking at the DC25, for the advancements & easier use of it, than mine, & you know what, the air coming out of it after all this time, still smells clean.
December 30, 2009
0

found this helpful
I have the Dyson Animal - I think's it's D-17 - whatever it is, it is the one FOR animal hair. I have four cats and it is phenominal. It not only gets up all the hair but you wouldn't believe the dust and dander it pulls up! It gets up as much in one vacuuming as my Hoover did in one month or one bag. I found the best price at Sam's Club.
December 30, 2009
0

found this helpful
I have the Kenmore Progressive Upright. I have the model that uses HEPA bags; its 3yo. I love it. Great getting up my four kitties fur and dander. Has attachments for everything and a furniture rotating brush for furballs. =)
I had wanted the Dyson and at the time the consumer reports comparison rated the Kenmore better than the Dyson for pet fur. It may have changed in the few years I have it. You can often check the consumer reports at your library.
The HEPA bag holds onto all the fur and dander and its tossable. Should you decide on the bagless, be careful when you empty it as some will go back into the air again.
It was a more reasonably priced choice for me and it works very well. It is also lightweight. And that was the main reason for me. I had a Kirby which was old and heavy; I couldn't lift it up/down the stairs. I gave it away and got the Kenmore. Never have regretted it. =) Good luck. =)
December 30, 2009
0

found this helpful
Get the Dyson Animal. I have the pre-ball design, but you might as well get the most up to date model. It does a great job, is light, easy to clean, compact, doesn't need bags. If money is an issue, maybe you can find a second hand one of the older models since there is the new kind out. I don't know why anyone would part with it once they had one, but some people like to "trade up" just like they do with cars. LOL
December 30, 2009
0

found this helpful
I have two dogs and two cats in the house. And I love my Rainbow. Its the best. Picks up all the hair and helps on drawing dust out of the air. I think its the best.
December 31, 2009
0

found this helpful
I have an Electrolus and I really like it. But when I got a Dyson for our vacation home I knew that was the vacuum for pet hair and everything. Much cheaper in price than a lot of vacuums, but does a fantastic job and no bags to buy.
June 21, 2013
0

found this helpful
We've got two constantly shedding labs and this: http://vacuumforpethairguide.com has been keeping up with picking all the visible hairs up for the past 3 years or so on both carpeted and wooden floors. We just use the turbo brush on both never bothered changing it :)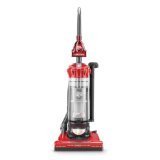 December 17, 2013
0

found this helpful
I've been using the miele cat and dog for years and it still works the same as the day I got it. Make sure you read some reviews of the vacuum that you decide to go for BEFORE you buy it though! There are lots of review sites out there like this: http://bestvacu … ethairadvice.com I'm sure you can find more.