If you were hit with the blizzard of 2011 like we were, this might interest you.
What you'll need:
snow
some sort of a container (I used a tin from a frozen appetizer)
food color
water
paint brush
I filled a tray with snow, which then became my cake. I filled containers with a few drops of food coloring and some water. I gave my 2 year old a paint brush and told her to decorate her cake how ever she liked.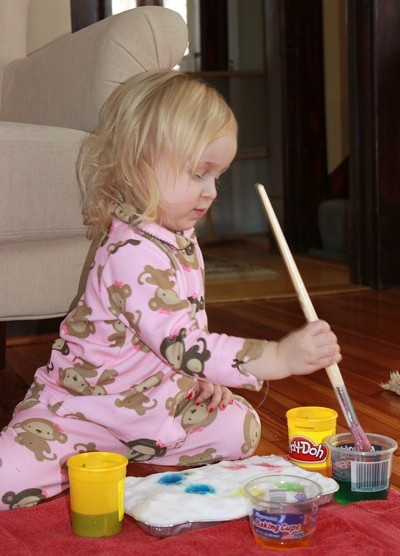 This was such a big hit. She made 2 snow cakes and was kept entertained and busy for over 30 minutes. Of course, in the end, it turned into a snack :)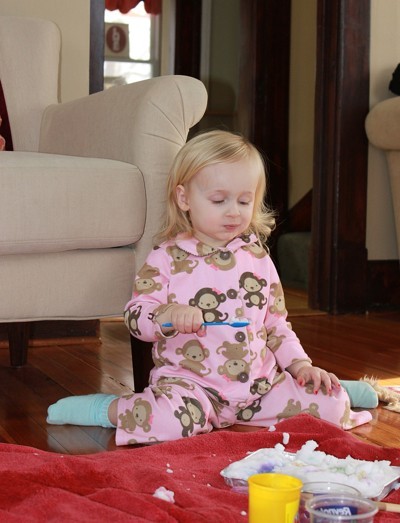 For a project that you are able to do without having to shop for any supplies, it turned out to be a "huge" hit.
By Mom2Gracie from Wheaton, IL