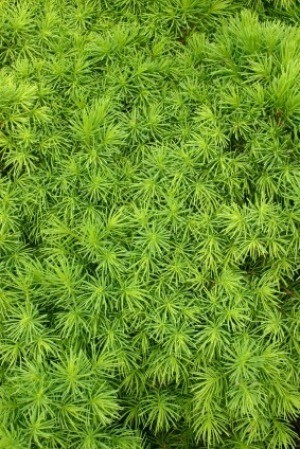 There are several possible causes for the browning of an Alberta Spruce tree. This is a guide about an Alberta spruce tree turning brown.
Ad
---
Questions
Here are questions related to Alberta Spruce Tree Turning Brown.
I have 8 Alberta spruce trees and 2 weeks ago I noticed the tops of 3 of the trees are turning brown. I have had them for 10/11 years with no trouble, except the usual. What is happening now? Please help me. I water them late at nite and I also use Miracle Gro liquid, that I spray with the hose. There has been no help from that.
By Jeanette
AnswerWas this interesting? Yes No
Ad
---
---
Most Recent Answer
By joanmac123 1 07/15/20140 people found this helpful
Found a maggot type worm on top when I cut the new growth off. Can you tell me what it is and how to get rid of it. Thank you
If there is damage from spider mites on an Alberta Spruce tree that is 3/4 brown, once sprayed can new growth appear or is it too late to spray to save the tree?
By Terri
AnswerWas this interesting? Yes No
Ad
---
---
Most Recent Answer
By jswen 1 3 06/10/20110 people found this helpful
It really depends on how badly infected the tree is, if there was a lot of damage.It's hard to tell. Alberta Spruce are super slow growers and are very finicky about their environment they grow in. If the whole tree is 3/4 brown. I really hate to say it's a "goner", but it may be looking that way.
We had a "dwarf" Alberta spruce that outgrew it's space after 15 years. We moved it and replaced it with a smaller one last year that browned and died. We replaced that with another this past summer and unfortunately that too is dying. The needles are browning and fall off when shaken.
I've seen several posts that say it could be spider mites (although one says they are resistant). I'm willing to try anything (although at this time of year - December) may be out of luck.
Several folks have sprayed for the mites. Can you provide info on what you sprayed with? Any other suggestions will be gratefully accepted as we love having a tree there and would hate to replace it with something else.
Hardiness Zone: 6a
By Helen from Allentown, PA
AnswerWas this interesting? Yes No
---
Most Recent Answer
I've had an Aberta spuce in a pot inside so I can plant it in spring. Why is it turning brown?
By Brenda from WV
My dwarf Alberta spruces face south, after the cold winter we've had I noticed the area facing south has browned. I will wait and see if new growth comes out of it, but short of moving them before next winter, how else can I protect them from the southern winter sun?
By Mary
We are only renting a place, but I realized last summer it started turning brown and loosing a lot of needles. We water it like crazy, but it didn't seem to help. Now this year there's a whole bunch of branches that are dead on the bottom. There's brown needles visible almost all the way up the tree now and all the branches have like maybe a quarter of the needles gone on almost every branch and are dead on those spots now.
I do know that there are water pipes between all 3 of these spruces that they had to dig up and fix lines. I don't know if maybe their digging had something to do with the trees dying. I'm just worried because of how close they are to my house.
By Tabatha
I had a Alberta spruce 4 feet tall. Within 3-4 days it dropped all of its needles? I can't figure out what happened?
By Paul from Manassas, VA
We built our house in 2009 and had the builder plant six Alberta spruce trees in the flower bed in the front of the house. A sprinkling system was installed by the builder and one zone is for this flower bed.
After two years one of the spruce started to get brown needles in a few places. I trimmed them and sprayed everything in the flower bed with insecticide several times. About a month later a second spruce turned completely brown within two days, so I removed it. The first one has also turned completely brown and been removed. I had also started spraying the flower bed plants for diseases. Now a seventh spruce which I planted myself over a year ago has gotten brown needles. I did the "white paper" check for spider mites and did not see any "black pepper spots".
Almost every time I sprayed the flower bed plants I would see many small moth-like insects fly out. I live in Huntsville, Alabama and we had several Alberta spruce in a previous location in this city with far less problems concerning the spruce. The remaining spruce still seem to be doing okay.
What could have caused this, and what can be done about it?
Thanks.
By ANK
I planted four Alberta spruces in May, and have been spraying them with insecticide every ten days and giving them plenty of water. They are all browning and loosing their needles up on top of the tree. The inside of tree is also browning. I don't know what else to do.
By Fred
Solutions: Alberta Spruce Tree Turning Brown
Do you have knowledge about this guide topic? Feel free to share a solution!
Archives
Thrifty Fun has been around so long that many of our pages have been reset several times. Archives are older versions of the page and the comments that were provided then.
Question:
We have a variation of the Alberta spruce tree/shrub. They seem to be shedding a lot of their greenery. They are turning brown in many, many areas. In the spring I gave them some extra fertilizer for this type of shrub, but it did not seem to help. These are up by the house about a foot from the house and the back of the shrub on several of them is almost totally brown. I water them all summer and into late fall. Not sure what to do to help them along. Last summer was their second season.
Hardiness Zone: 6a

Thanks for any advice,
Ginger from Ohio

Answer:
Generally speaking, Dwarf Alberta Spruce trees are pretty resistant to insects and disease. I suspect all your watering, coupled with the fact that your trees are planted within a close proximity to your house is causing some problems.
According to the Ohio Department of Natural Resources, the extreme density of the foliage and stems on this type of tree, and the fact that they are often planted near foundations, promotes the retention of moisture, especially on the "backside" of the tree (the side of the tree nearest your house). This extra moisture can be a magnet for insects and fungal disease.
Check the needles and stems closely for signs of insects and disease, or if possible, have an expert out to diagnose and treat any immediate problems. Alberta Spruce prefer moist, but not wet soil. Once established, you'll find that they are fairly drought resistant so watering them regularly won't be much of a concern. To help avoid moisture problems in the future, make sure to water the tree only at the base of the trunk. Creating a small mound of soil around the base will ensure that excess water flows away from the trunk. You might also consider trying to selectively trim a few of the branches to allow for better air circulation around the canopy.
Good luck,
Ellen
Feedback:
RE: Alberta Spruce Tree Turning Brown
I work for a tree trimmer here in Montana and here we have a big problem with pine beetles that bore into the pine and spruce trees and kill them from the inside out, which causes much the same symptoms as you describe. It could be that it's not a lack of fertilizer so much as a parasite or bug problem. The only way to know for sure is to either get someone from the local extension service come out to check the tree or get a tree trimmer or tree "surgeon" out to check it.
It is hard to get rid of pine beetles and they have caused major devastation to the trees here, which has a hand in causing all the forest fires we have in the summer here (trees dead with dry needles). The tree can either be sprayed or cut down although that is an extreme option. There are also stakes you can put in the ground around the trunk of the tree to try to kill bugs, although they sometimes don't work. That might be a less expensive option to try before you have to call someone to come out.
If it is turning brown it will die quickly if nothing is done to kill whatever is killing it so I wouldn't wait until it gets worse to do something about it. I've seen too many trees we've had to take out completely because of bugs. Hope you can save the tree. Diane (12/09/2006)

By Diane
RE: Alberta Spruce Tree Turning Brown
If there is a problem with pests that means the tree is under stress in the first place. It probably has to do with the site. Ensure the soil is the proper PH, the tree has proper sunlight, and it is not under drought stress. The best growing conditions won't make you tree resistant, but will give it a considerably better chance of living.
Also, Halifax had a problem with brown spruce longhorn beetle a couple of years ago in Point Pleasant Park. In this case it was an introduced species of beetle and they were out of control due to lack of predators. All the infected trees had to be cut down. The best thing to remember, however is the whole "Right Plant in Right Place" rule. It makes our environment more sustainable and happier in the long run. (03/27/2008)

By Tara
RE: Alberta Spruce Tree Turning Brown
Could very well be red spider. I have lost a few from that and a light spraying in early spring will control that problem. (04/16/2008)

By George F.
RE: Alberta Spruce Tree Turning Brown
Spider mites. Shake tree over white paper. You should see the little buggers crawling around. (04/29/2008)

By Chas
RE: Alberta Spruce Tree Turning Brown
The areas that turned brown now have areas of green similar to new growth. The green is scattered throughout the brown areas. What I did was make a liquid solution of Miracle Grow all purpose fertilizer and apply about once a week. Also, I used a fungicide spray solution about once a week as well. I don't know if this did the trick but I continue to see new green growth in place of the brown. Slowly. (05/16/2008)

By Paul S
In May of last year I posted that my 5 dwarf Alberta Spruces were browning out in large areas. Yet some new growth was visible. I sprayed for spider mites and also for fungus. They appeared to improve until fall and began to brown out again. They seem even worse after the winter, but again some green seems mixed with the brown. What can I do? They are all 10 ft. or over, mature trees.
Hardiness Zone: 7a
By Paul411 from North Branford, CT
Feedback:
RE: Alberta Spruce Tree Turning Brown
We lost a Spruce this year after the cold. For 8 months it was turning brown and crunchy. The local tree farm told me it was Copper Disease. The best we could do was cut it down. (04/17/2009)

By ivorylov
RE: Alberta Spruce Tree Turning Brown
Although we don't have Spruce trees we do have 10 mature Mondale Pines. They all looked healthy one week and than over night turned brown and started dying. I had my husband cut away all of the brown areas and this included the main branch or trunk. (only the dead part..)

I went to our local nursery and told him what was happening and he recommended some fertilizer in a "spike" form. I remembered reading one of those plaques inside a visitors center about how we need trees to burn so that the ashes will fertilize the growing trees naturally, so we took our ashes from our fireplace and firepit and spread them around our trees and bushes.
This was 2 years ago, all 10 of our Mondales look healthy and are getting huge.
I now keep a better eye on them and keep them trimmed all year round.
Good luck. (04/18/2009)

By SweetCali40
RE: Alberta Spruce Tree Turning Brown
Have you checked for Spruce Budworm? It is very prevalent in Canada and may also be a threat in your area. I would check with your government agency for lands and forests. (04/19/2009)

By thriftmeg