Athletic Banquet Centerpiece Ideas
One of the considerations when planning an athletic banquet is the table centerpieces. This is a guide about athletic banquet centerpiece ideas.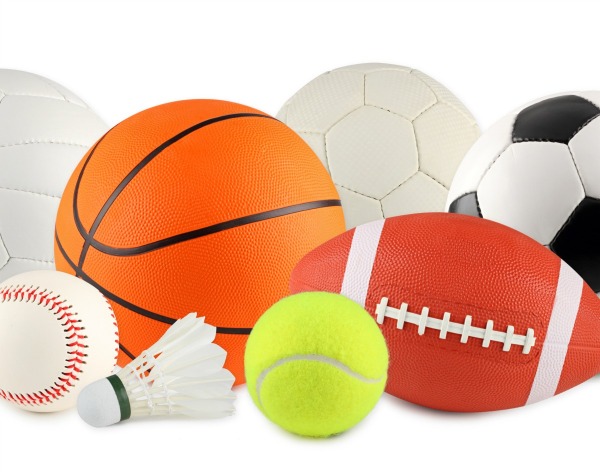 Filter

: All Articles
Sort

: Relevance
We are in need of centerpiece ideas and general decorating ideas for our upcoming field hockey banquet. We prefer not to use balloons, but any and all ideas are welcome! We had a phenomenal season so we want to make this a banquet to remember! Thank you so much for helping us with your ideas.
January 9, 2016
0

found this helpful
Can you go to a party store and find some small hockey sticks, helmets, and pucks? You can use these to make a cute center pieces for each table. Or if you have a few helmets that players will donate for the day use them for flower decorations. You can add the foam inside the helmets but first line them with a thick plastic. Then fill them with flowers and set them on the tables.
I need centerpiece ideas for an athletic banquet. The sports we're celebrating are basketball, baseball/softball, track, and cheerleading.
By Lisa L.
April 18, 2012
0

found this helpful
Make up 3D footballs, basketballs and track items and put them on a skewer and arrange them on the table in a vase or piece of styrofoam in a basket with flowers of your schools colors. for the cheer leaders make up pom poms with yarn and put a skewer through them and add them to the bouquet.
Your teams will love something like this. You can also make say Mike is in Baseball, a baseball with his name on it. Joe is in Football, a football with his name on it and continue through the teams. They'll love the personalization.
April 18, 2012
0

found this helpful
I would look for small toy-sized balls made for kids. Put them on skewers and arrange in floral foam in the centre, surround with small versions of pompoms and paper megaphones. I have also see birthday candles in the shape of sports balls which might work if you floated them in water when they were lit.
Read More Answers...
I'm responsible for doing the table centerpieces for a high school crew (rowing) team banquet. (The colors are red/white/blue.) Any ideas? I'm stumped at the moment.
By RM
May 5, 2014
0

found this helpful
Could you get paddles (oars), one per table, and use as centerpieces, with vases of red, white and blue flowers (either mixed or one vase of each color at the ends and center of the paddle? If you can't get real ones, perhaps you could make replicas from poster board. If you make replicas, make two per table, cross them and put a vase of the 3 colors of flowers on the center where they cross. Hope this helps.
We are having our high school football banquet in March 2005 and I would like to get some inexpensive ideas for centerpieces. Please help! Our colors are red, black and white. Thanks!

Vanessa
October 24, 2008
0

found this helpful
We've always used the boys' actual football helmets. We request them from the coach, polish them up, tie some balloons to the face mask, and place them on the tables, and sprinkle some confetti around them. Looks great!
September 10, 2010
0

found this helpful
Here's what I did. You could use any type ball!
Read More Answers...
Any ideas for inexpensive favors for a boys' track banquet? We expect around 30 boys to attend. Also, any ideas for "thank you" gifts for the banquet committee?
By Ellen B. from Germantown, TN
May 15, 2009
0

found this helpful
We used old track shoes, from the team (Or you can search the thrift stores.) Filled them with some floral foam and silk flowers. We also used shoes laces as streamers. Antother good idea is to use some of the pix accumulated during the season and make little stand up albums for the table.
May 18, 2009
0

found this helpful
Shoestrings for banquet favors
Read More Answers...
I am in charge of planning a JV soccer banquet for both boys and girls. Our colors are black and yellow gold and our mascot is a tiger. We don't have a theme, just basically any soccer decoration ideas are needed. Thank you so much for any help.

Melodee from Alamogordo, NM
October 30, 2005
0

found this helpful
Hi Melodee, If you can find them cheaply enough, you could cover tables with yellow (or black) table-covers and accessorize with black (or yellow), e.g. place-names or place-mats, as long as the colours contrast you can use whichever combination. For centerpieces you could paint terracotta pots with black stripes for a tiger effect and maybe fill with yellow and black balloons on spikes and buy some cheap polystyrene balls and use felt pens to decorate like small soccer balls and place around the pot. Or you could make temporary place-mats using black or yellow card and painting soccer shirt numbers on them! I hope this helps a little :)
September 17, 2008
0

found this helpful
I am in need of some ideas on how to make some inexpensive soccer center pieces for my sons 13th Bday party. He is having a dance at a local hotel & most of the guests play club soccer. Helppp!!!
Read More Answers...
I am planning a youth wrestling banquet and I was wondering if anyone had any ideas on what type of centerpieces to use. The kids are 5-15 years old. Last year they had flower pots with lollipops in them. Any ideas?

Jen from Downingtown, PA
March 13, 2010
0

found this helpful
Just wondering if you found any ideas. I am also planning a season end wrestling banquet and am looking for ideas for centerpieces.
January 25, 2014
0

found this helpful
We used head gears with 4 latex balloons tied to them. We kept it in school colors. They were cheap & looked great!
Read More Answers...
I am looking for Lacrosse themed table centerpiece ideas for a HS banquet. Any ideas?
By lacrossemom from NY
June 13, 2009
0

found this helpful
Hello! I have two ideas for this: Cake store may have some Lacrosse decor plastic pieces, I would use these and/or PRINT out some pictures/magazine, cut them to liking. Glue to cardboard/stock paper and take it from there, maybe a piece of green outdoor carpet or even real grass, to make a field or something like it, even here you could use a picture and lay it to hold the other pieces. You could actually make a decorated tree, this way or an actual flower bouquet & stick the pictures/decor in with flowers.Feel free to contact me w/any questions or tell me your ideas, this always inspires new tricks & ideas for me to better help.Great Crafting to you! Mista
parklejunkfewz AT gmail.com
September 29, 2009
0

found this helpful
This idea went over huge! Ordered clear plastic display boxes from ebay. They come flat and you just fold to assemble into a box. I cut the top flaps off to make an open box. I did these for our mens basketball banquet (8x8x10) and for my son's (5x5x7) high school hockey banquet. I printed out 8x10 pictures of the team (one head and shoulder shot, one action, and the other two sides team logo and number), layed them face down next to each other, taped the sides, flipped them over, and I had a cube of pictures to put in the box.
It also served as a table number system. We stuffed the box with tissue paper and placed them in the middle of the table. For the Hockey banquet, The hockey moms filled with candy and then put tissue sticking out on top. The players had a photo keepsake to take home. Everybody went nuts over this!
I am looking for simple but creative decoration ideas for a girl's high school tennis banquet?
By gfast from Denver, CO
May 8, 2009
0

found this helpful
I don't advise you put this on a table where people will be eating, but somewhere in the room you can use an old beat up pair of tennis shoes as vases. Either place a small cup of water inside and use real flowers with short stems or use artificial.
May 16, 2009
0

found this helpful
I'd look online, maybe google images of vintage tennis photos or get tennis memorabilia on ebay; magazines, photos, etc. or xerox pics from library books on the history of tennis. It would be fun for the girls to see how women used to wear long dresses to play tennis. You could also find "fun fact" info about women's tennis history and type it up and print the fun facts to place on the tables at each place setting. You could get old tennis balls and cut them in half and use them to hold candy or a small flower floating in it (make sure to keep the tennis ball stable by sitting it on a cut up cardboard tube.) You could get copies of the logos of all the Major tournaments: US Open, Wimbledon, etc. and use those for centerpieces. I'd use empty tennis ball cans for vases. Hope this gives you some help.
-Lee in FL
I had to make centerpieces for an athletic banquet. Our school colors are purple and gold. I made 40 centerpieces for less than $200. I bought ornament stands (brass) off eBay in bulk. I found purple star ornaments (with flecks of gold) at a pottery store. I hung these on the stand.

Then I used fishing line to hand a smaller gold star ornament just below it. At the top of the ornament stand I attached gold wire garland with stars and shaped them into a curly design. Then, I tied a very small piece of purple wire ribbon to set it off. Very cute.

We then put small assorted sizes of cardboard boxes on the table, draped them with gold and purple fabric, put small cut glass mirror on top and placed our decorated ornament stand on top. Dollar store was great and fabric was cheap. The trick is to find the ornament stand and ornaments in bulk and on sale.

By Booster Rat from Fayetteville, NC
We are having an end of season soccer banquet. I am looking for ideas for centerpieces. Our colors are blue and white. Any suggestions would be greatly appreciated.

Michelle from PA
November 13, 2008
0

found this helpful
Need Ideas for Centerpieces for Water Polo Banquet I will take any suggestions.
Thanks
March 4, 2009
0

found this helpful
We just had our Girls H2O Polo banquet. We used small fish tanks (Big Lots' $1.00 each), black small rocks and gold fish (orange and black are our school colors). My husband painted sports easter eggs (the "eggs" were basketball) to make them look like h20 polo balls, put small rocks inside to keep them at the bottom of the tanks, and hot glued a piece of wire with a laminated picture of each player holding a ball ready to shoot. It was a success and each girl took their fish tank home. I also baked cookies and cupcakes decorated as h20 polo balls. The cup cakes also had a picture of each player. Hope that helps.
Polo Mom
I need ideas for table centerpieces for a high school hockey kick off dinner.

Thanks,
Connie from Eagan, MN
October 24, 2006
0

found this helpful
Hi Connie,
Did you have any luck finding centerpieces or any hockey decorations? I'm looking too for a party I'm having in Feb. 07. Please post if you find anything.
Doesn't seem to be much out there!
Thanks!
February 25, 2007
0

found this helpful
One idea for hockey centerpieces is to make hockey motif weights to anchor balloons (team's color) in the center of each table. Purchase fishnet that mimics the net of the hockey goal (craft store or on line). Cut this material into about about 20" squares. Place hockey pucks in the "fabric" and "tie" them up with hockey tape or festive colored ribbon. Then attach balloons to the weight. It would add to the look to have a "mini" stick coming out the top of each one as well! We did this for a Lacrosse banquet (with lacrosse balls!) and it was a real hit. In fact, we gave the balls away to the boys and kept the net for the next year's banquet. To add color to the tables we placed them on squares of colored fabric. A Hockey sock might be cute coiled up with the "pucks in the net" set upon it. Good Luck!
© 1997-2016 by Cumuli, Inc. All Rights Reserved. Published by
ThriftyFun
.
Page
generated on July 21, 2016 at 9:39:47 AM on 10.0.2.116 in 3 seconds. Use of this web site constitutes acceptance of ThriftyFun's
Disclaimer
and
Privacy Policy
. If you have any problems or suggestions feel free to
Contact Us
.