Buying and Using Yeast for Baking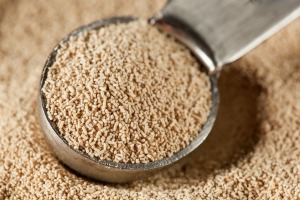 Active dry baking yeast comes in a variety of sizes. You want to be sure the amount you buy, retains its freshness and remains active. This guide is about
buying and using yeast for baking
.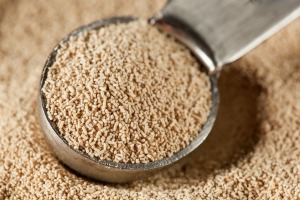 Solutions
Share on ThriftyFunThis guide contains the following solutions. Have something to add? Please share your solution!
February 7, 2017
0

found this helpful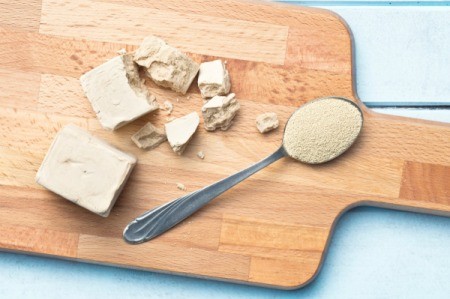 If you have a recipe that calls for 1 package of yeast and you only have bulk dry yeast, this guide will tell you how many teaspoons of yeast is in a packet.
Read More...
For many years I have been making my own bread, mainly because I like to know that I am eating healthy bread with no preservatives, etc. I used to purchase the yeast in a glass jar that had to be refrigerated once it was opened. It recently increased to $7.29 for a 4 oz. jar. Outrageous.

I decided to go to the health store where I purchase loose herbs & spices. The yeast is sold in 8 ounce containers (refrigerated) for $2.99. Very decently priced. Also purchase your herbs & spices loose in the health store as you are not paying for the containers as you do in the supermarkets plus they are fresh, fresh, fresh. Happy day to you.

By joesgirl
By guest (Guest Post)
Flag
February 22, 2005
0

found this helpful
Sam's Club has 2 one pound packs for around $8.00, it has been a while since I got it. Store it in the freezer. In my area we have a store that sells bulk items in small amounts and I can get red star yeast for cheap. Good luck. I'm on my 6th bread machine.
Best,
CHML
Read More Comments
Questions
Ask a QuestionHere are the questions asked by community members. Read on to see the answers provided by the ThriftyFun community or ask a new question.
How many ounces of yeast do I need for 5 lb of flour?
By Mark from Hamltion, NJ
April 26, 2010
0

found this helpful
If you are making a recipe that calls for 5 lbs. of flour doesn't the recipe tell how much yeast to use too? Otherwise do some googling and see if you can find something.
April 26, 2010
0

found this helpful
Many recipes will call for about 1 pkg of yeast for each 6-7 cups of flour. Five pounds of flour is 17 1/2 cups; so it's roughly 3 times. A package of yeast is 2 1/4 teaspoons. Remember that there are many other factors determining the amount of yeast in a recipe.
Related Content
(article continues below)
April 27, 2010
0

found this helpful
Mark, if you do a lot of baking go to:baking911.com It's an excellent source of answers for all baking questions.
April 27, 2010
0

found this helpful
Depends on how long you want to let it rise. Look at YouTube and you'll learn all you need to know. If you want to let it rise all night you can use 1/4 teaspoon for a loaf, if you want two hours, use a package.
I tried the all night rise this week and it tasted great!
I recommend Artisan Bread in Five Minutes a Day. If you go to their website you'll find some info about the low yeast method.
Read More Answers
Can I make fresh yeast at home?
By Sharan
February 24, 2015
0

found this helpful
Look up sourdough starter on line. It's kind of like harvesting yeast from the air. Make some, and when you want to bake, you need recipes using the starter. You take part of the starter for your recipe, and replenish what's left with more of the ingredients you used to make it. You can make bread, pancakes, muffins, etc. Take a little care with your starter, and it will develop it's own flavor, and will last for years. The bread is a little sour, but delicious.
My new bread machine cook book calls for either instant yeast or bread yeast. Can anyone tell me where to find it?
By Kathy C
June 18, 2011
0

found this helpful
You can buy the yeast at the grocery store in packets or I have bought it by the pound at the local health food store. Make sure that it's bread yeast when you buy it. You can keep it in a glass jar on the door of your fridge for a year or more.just make sure the glass jar is dry inside when you put the yeast in it. It's much cheaper by the pound and you can always share it. Look on the back of the packet of yeast to see how much it contains and then use the same amount of the by-the-pound yeast.
June 18, 2011
0

found this helpful
I buy my yeast by the pound also. I pour it into a plastic container & freeze it. Take out what you need to make your bread & put the remainder back in the freezer.
June 20, 2011
0

found this helpful
You can buy bread yeast at any grocery store. Red star or fleishman's iare good good. If you want to buy a large quantity go to costco or even Walmart. Keep it in a jar in the refrigerator but be sure you take out the correct amount and let it come back to room temperature before using it.
Also, a hint for your bread machine, use dough only cycle and then punch it down on a lightly floured board and shape it into rolls or bread. Let rise until doubled and bake in oven. That way you have nicely shaped loaves.
June 20, 2011
0

found this helpful
I think almost anywhere. I bought mine at BJ's.
What is dry yeast and where can I buy it?
By Noemi
June 9, 2012
0

found this helpful
Go to google.com and type in dry yeast.
June 9, 2012
0

found this helpful
Go to google.com and type in dry yeast.
June 11, 2012
0

found this helpful
It is a dried form of cake yeast and can be found in the baking section of most grocery stores with flour and baking powder.
Does it matter if you use rapid rise yeast or regular active yeast in your bread maker? The manual doesn't specify. One recipe site recommended to add water to your active yeast before adding to your machine.
I'm trying to become a "professional" before the holidays. I'm trying to make some thrifty gifts so any tips would be greatly appreciated. Thanks.
By Crystal from VA
November 14, 2009
0

found this helpful
I have been making homemade bread for years. I know that regular yeast works very well in these recipes. If the recipe does not specify rapid rise yeast, don't use it. It will give the bread a fluffier texture. There are recipes for bread machine use. Try them out before you start making changes.
November 16, 2009
0

found this helpful
Do not try to use the rapid rise unless your machine has a setting for this type of yeast. If you use it on a regular bread setting the bread will rise too high and then start to fall in the center before it starts to bake. Keep the yeast away from the liquids in the pan and make sure to bring all your ingredients to room temperature prior to starting your machine unless it has a warming cycle. From a financial standpoint, as you are trying to be thrifty, Sam's club sells a 2 pack of 1 pound bricks of yeast for not much more than a 4 ounce jar at the grocery store. In my area $4.24 compared to $3.99. I prefer to spend the extra 24 cents and give a pound away. Best price on bread flour in my area too. Good luck with the bread.
November 16, 2009
0

found this helpful
I use the instant yeast in my bread machine & I add ingredients per my bread machine directions. Not all bread machines have you add various ingredients in same order so read your manual. When I use the instant yeast, I use 1-1/2 TBSP instant yeast or 1 pkt of reg. yeast. When you use instant yeast (which you can find at Sam's Club stores or maybe even your grocery store)
You don't have to worry about the water temp being at a certain degree. I let machine do all the work, using the dough only setting then form loaf, put in loaf pan, let rise & bake in regular oven. I think it comes out better tasting plus it is not all square of odd shape or dried out but more like a regular size loaf. I have a Sunbeam bread machine.
November 17, 2009
0

found this helpful
Yes, it matters. Use regular yeast NOT rapid rise.
Yeast rises better if you add a pinch of sugar to it, and a very small pinch of ginger. You won't get any flavor just helps yeast rise a bit better. My bread machine does not call for adding water to the yeast before putting it in the machine.
Nancy
Read More Answers
Can you use rapid or regular yeast or or cake?
By Chris
I can buy outdated yeast for real cheap, but will it be as good? Can I use 2 packets in place of one?

Patricia
April 30, 2004
0

found this helpful
I assume you are referring to dry yeast packets. Keep them in the freezer indefinitely! Sprinkle into 1/4 cup lukewarm water with a pinch of sugar to activate before using. If it does not foam up after 5 minutes, it is unusable as a leavening.
April 30, 2004
0

found this helpful
I teach cooking for a living. Don't buy out dated yeast. yeast is a little plant and it does not regenerate after the use by date. You would be better off buying good fresh yeast and freezing it for the time between dates in an air tight container. Let yeast warm to room temprature before using. You'll have great baked goods and they won't taste yeasty. Out dated yeast will not rise with good resalts. It really doesn't makke good sense to waste your money and time on poor old products.
May 1, 2004
0

found this helpful
The best bargain I ever found was outdated yeast. I bought it at a flea market. The man was selling it Three Triple packages for 50 cents. I pointed out that it was outdated, and asked him if it had been stored properly, explaining to him that it might not be any good. He said he bought it at a food auction and didn't really know anything about it. Then told me he would sell all he had to me for just what he paid for it. What a bargain it turned out to be!! I took a chance for $2.00 and carried home 185 triple packages that were 6 months out of date. I took 3 or 4 packs at random and checked them by dissolving them in warm water with a little sugar added. They all were good. I then put them in ziplock bags and put them in the freezer. That was in July of 1998, and I am still using from them. In fact have a loaf of bread almost ready to come out of the oven this morning.
May 4, 2004
0

found this helpful
You can buy fresh yeast CHEAP at Sam's Club, B J's and like stores. It comes in big bags and is less than 1/10 the cost of the triple packs. Buy it there, open and put some in small airtight package in fridge for immediate use and put rest in ziplock in freezer until needed.
Measure what you need, when you need it and put rest back. You will have yeast for MANY bakings.
How many teaspoons would be the equivalent of 10 grams of yeast?
By JoAnn P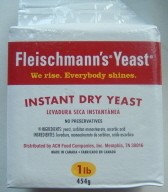 How many packets of yeast are in a case? These are the small packets of about 2 1/4 tsp.
By Lynda
You are viewing the desktop version of this page:
View Mobile Site
.
© 1997-2017 by Cumuli, Inc. All Rights Reserved. Published by
ThriftyFun
.
Page
generated on March 24, 2017 at 10:25:30 PM on 10.0.2.182 in 3 seconds. Use of this web site constitutes acceptance of ThriftyFun's
Disclaimer
and
Privacy Policy
. If you have any problems or suggestions feel free to
Contact Us
.