December 17, 2014
0

found this helpful
I am 69 and was dyeing my hair since I was 27. My hair is pure white and it is loosing the pigment and getting invisible. It makes me look like I am going bald. I haven't been able to locate any white dye. Is there any?
By Claire A
December 17, 2014
0

found this helpful
Suggest you make an apointment with a dermatologist to answer your concerns. She or he will be able to clarify any possible medical problem and recommend treatment to improve your hair's condition.
December 19, 2014
0

found this helpful
There is a mousse product called Roux that is sold by Sally Beauty. It comes in all types of shades. My hair is also white and I put in a bit of mousse everyday which makes my hair a nice white/gray silvery shade. The cost is about $10.00 a bottle and you only have to use a little bit.
December 19, 2014
0

found this helpful
I use vinegar for a hair rinse to "brighten" my white hair. Gives it some volume too! If you try it make sure you keep eyes closed until all the vinegar is rinsed off otherwise you get some burning in your eyes. Only did it once. LOL
December 21, 2014
1

found this helpful
I have never heard of white hair losing its colour. Do you mean it is becoming clear? I have just googled some info regarding hair, and there is no mention of this anywhere. I would suggest that your hair is, in fact, getting thinner. My mom, who is in her 80's, does have much thinner hair now than she did when she was younger. If you don't think this is the problem, why don't you try dying your hair blond. I have many friends in their 70's who go blond, no matter what their natural colour was, as blond goes well with older skin tones.
April 7, 2017
0

found this helpful
can you use white distilled vinegar on white hair?
My hair is nearly 100% white in front with streaks of dirty blonde throughout the crown and back. I don't mind grey, but the white around the front makes me look tired and washed out.
I've been dying blonde for years and I want to stop. What would you do about the white in front? My hairdresser suggested lowlights, but I also cannot afford the cost. What are the other senior ladies doing with their hair?
By Betty from Lubbock, TX
November 11, 2009
0

found this helpful
Saw another hair color that looked like colored mascara advertised on TV last night & I thought you might be able to use colored mascara to fill in some low lights and even out the color as you experiment with your color - (I suppose the hot coffee technique would work, too...)
November 16, 2009
0

found this helpful
Betty:
I am a lady 63 years young; and I used to have real dark brown hair. However, I started getting grey in the front and around my temples at age 29. I was always receiving compliments because folks actually thought I had it streaked! But, no, my color came natural. In my lifetime, I have had 2 perms and colored it only twice. That's it!
Anyway, Mother Nature finally caught up with me; and now, I guess I'd be right in saying that my hair is 'salt and pepper' (notice I did not say 'white or grey'). I still get compliments; and I'm gonna tell you my secret!
I used to be a smoker (2 packs a day); and my grey had an ugly yellowish tint. At that time, I would use a pea-size dab of Alberto V-O5 (for grey hair); and it gave it a silver shine instead.
But, now I go to Sally's Beauty Supply (just as the lady, 'Pamphyila,' mentioned above); and I buy Clairol Shimmer Lights Color-Enhancing Shampoo (conditioner is also available, if desired) Blonde and Silver. It is a 16 oz. bottle @ around $8.00; but it is concentrated and a little goes a long way!! Leave the second lather on at least 3 minutes, before rinsing
It is protein-enriched and tones down brassiness on blonde, white, and gray hair. Renews and refreshes faded highlights and ash-toned hair.Removes dull yellow in gray/white hair, and leaves hair shiny without residue. It will not interfere with your original hair color.
I have used it for over 6 years now; and I no longer have white, gray, brassy, or yellowish hair. In summarizing, my hair is now silver; and compliments still continue at age 63! Some of my friends now call me the 'Silver Fox'! Hey! I don't mind! I like! Good luck!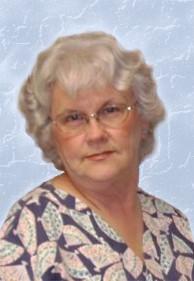 November 16, 2009
0

found this helpful
An updated hairstyle that enhances the shape of your face will do wonders :-) Also, try Roux Fanciful rinse as previously mentioned. The color I would suggest to brighten your gray is called Ultra White Minx. You put it on after shampooing and conditioning and leave it in. I was a hairstylist for thirty years and familiar with all the Fanciful rinse colors. There are dark shades you can use but if you try them I suggest asking for a color chart first and keep in mind that some of the darker shades don't look natural at all when applied to certain shades of white/gray/silver :-( The color mascara wand is a good idea too for a low light look :-)
November 16, 2009
0

found this helpful
You can color your own hair for as little as $2.97 a month. Go for a light blonde and the white roots won't show so bad and you won't have to color as often as if you go darker. My hair is white and I have been coloring blonde for a year now just for a change and love it. Now I have an excuse for my dumb mistakes, I blame the blonde hair. Sorry to you who are lucky to have natural blonde hair I mean no slam to you, just referring to the blonde jokes as now I get them all the time and don't mind because I look younger.
November 16, 2009
0

found this helpful
I would not dye your beautiful hair. I used to pay for expensive frosting, but quit when I developed a problem with my scalp. It was the best thing I have ever done!
Please remember that it is in the best interest of your hairdresser if you dye your hair as that is how she makes her money. Treat yourself to a chic haircut instead. A wonderful cut allows the hair to lay well.
Also, I'd like you to think about your "white" hair as silver instead. There are shampoos available to remove any yellow from the white in grey hair. I believe this yellow is actually a deposit from water in your home or from hair products you are using.
Keep your hair healthy and shiny. Make that a priority. Eat well. Improve your diet as we all should continually try to do. Drink milk and eat vegetables and fruits. Use whole grains. Massage your scalp with the balls or tips of your fingers rather than your fingernails. Massage increases the blood flow to the roots of your hair.
Perhaps most important of all is wearing a flattering color of clothing near your face. With white or silver hair, those shades are usually softer. Rather than bright red, you may want to use raspberry or strawberry... which are more pinky and less harsh. dont forget its not only your hair that is changing but also your skin tone. Stay away from black near your face as that is too harsh a color for you right now. Try charcoal grey instead. These little adjustments make all the difference in the world!
Don't forget the saying, "You can't fool Mother Nature." Mother Nature always knows best even with hair coloring imho. I think you will find your coloring "suits you." Think positively about it and learn you love yourself as you are.
I care. Best wishes always.
November 16, 2009
0

found this helpful
I must add something to my previous post.
I live in an area of the country where there are a lot of mature women. We are 2nd only to retirement counties of Florida in this regard. Women here tend to color their grey hair in a shade I refer to as "old lady blonde." Please, please, please do not dye your hair old-lady blonde. Its not flattering and its not appropriate for you or any other mature woman.
November 16, 2009
0

found this helpful
I have white hair and color it light ash blonde, then apply streaks of Goldwell Colorance in a copper color, just to add highlights. The streaks fade over a couple of weeks as it is a foam-in temporary color, but it is a color no-one else has, and it isn't hard or expensive. The container lasts about a year. I just spray some on to my finger tips and "paint" it through my hair in streaks, let it sit for 15 minutes and rinse it out. If it's too dark, you just wash it a couple of times with shampoo and it lightens up.
Read More Answers
Last October I started using Kenra shampoo, conditioner, and curl spray. In only six months my hair has become so yellow it blends right into my beige sweater. I haven't made any dietary or medication changes. What can I do to get my beautiful white hair back, short of having my head shaved?
By cori_lahn
March 15, 2014
0

found this helpful
I use Shimmer Lights shampoo, once a week, to keep the yellow out of my hair. All other times, I use Pantene shampoo & conditioner.
March 16, 2014
0

found this helpful
When I was a hairdresser, there were times when hair needed to be stripped of buildup due to over conditioning, taking medication, and chlorine from swimming. Mix 1/2 cup of baking soda with enough nail polish remover to make a paste and work it through damp hair. Rinse and shampoo after 15 or 20 minutes. Mix a cup of water with 1/4 cup of vinegar for a final rinse. Vinegar is a grease cutter and is acidic which helps equalize the pH of hair. Repeat this treatment if needed.
March 18, 2014
0

found this helpful
I rinse my hair daily with apple cider vinegar. It will strip everything off your hair and leaves it squeaky clean. We have very hard water and it used to give me orange colored hair. I have used the vinegar for years now and have hot had the orange hair since.
I have all white hair and would really like to get it back to salt and pepper. I am 49 years old and it ages me. Has anybody ever done this? Thanks.
By Murph from Hanover, MA
May 17, 2010
0

found this helpful
Murph, white hair is beautiful and I am sure you keep it bright white with a special shampoo. Dyed white hair usually looks like it was dyed. I'd just be happy you have hair.
May 17, 2010
0

found this helpful
I would try the temp hair rinse from Sally's. If you like the look, you might want to use a permanent color. Talk with Sally's helpers. Good luck.
May 18, 2010
0

found this helpful
Could you get highlights of color on your white hair so it looks naturally colored and white mixed? If you try it, use temporary hair coloring, or go to a salon at least for the first time. You could also try streaking if the colors go with your coloring and eyebrows and lashes. Google how to streak hair or how to highlight hair for help if you want to do it at home.
May 18, 2010
0

found this helpful
I'm in a similar pickle. I'd go to a real, old fashioned hair salon with many years in business. The one I go to has stylists who have 30 years of experience with cut, color, etc. That's what I did - I'm 54. We're still working out a decision, but I wouldn't experiment on myself. White hair is hard to work with and I would not take a chance on any self coloring. My opinion. I can believe it ages you. It ages me. My hairdresser said that if I do keep gray hair, my makeup has to be really, really, natural.
May 19, 2010
0

found this helpful
I was in a similiar situation and grayed early. In my 40's I looked like 70 with gray hair. I decided to try color and had it done at my salon where I trust my hairdresser to come up with the right shade. After a few tries we came up with a pretty brown color that I call my "Hershey Chocolate" brown lol. I love it and feel so much younger with the improvement of color. I found the problem with gray hair also was that it wouldn't hold a perm. The only recommendation I have is to have a professional do it first. If you want to do it yourself later with the dyes available in the stores you will have a reference color to go with. You won't regret going with color.
May 19, 2010
0

found this helpful
It's called a reverse frosting/highlight. Have a professional do it and choose a warm dark brown which would look more natural than a black pepper.
December 20, 2016
0

found this helpful
Had "salt and pepper" hair and for several years had a great hair stylist that used 2 -3 different colors as a frosting. It was great and received many compliments. Did not have to worry about roots either.
Does the chlorine in pools turn white hair yellow?
By Gloria from Sarasota, FL
August 4, 2010
0

found this helpful
I've seen little kids with really light blonde hair that had turned greenish from chlorine in pools.
August 6, 2010
0

found this helpful
Chlorine is not the only chemical in the pool. Bromine can be used instead of clorine.
I included a paragraph taking from:
http://www.ehow es-chlorine.html
Balanced pool chemistry is essential for keeping swimming pool water clear and healthy for swimmers. Chlorine is the most commonly thought of chemical that is used in pool water. It is used for the elimination of bacteria and other harmful organisms. Chlorine is only one of many chemicals necessary to maintain swimming pools. There are a number of chemicals required to take care of algae content, hard water, cloudy or murky water and pH levels.
Cyanuric Acid
Cyanuric acid is typically sold as a product called stabilizer. When chlorine is added to a swimming pool and sunlight strikes the water, chlorine is often destroyed by ultraviolet rays from the sun. Cyanuric acid protects chlorine from the ultraviolet rays and allows it to continue doing its job of sanitizing even in direct sunlight. Most chlorine tablets contain a trace amount of cyanuric acid, but not enough to completely protect it.
Algaecide
Algaecide is added to swimming pool water as it is needed. The purpose, as the name indicates, is to kill algae growing in the water. Algae can cloud water and turn it to a murky green, yellow or even black color. Algaecide is usually found in liquid form or it can be bought as a granular formula. Killing algae with algaecide is contingent upon knowing the type of algae in a pool. Certain types of algaecide are only good for ridding your pool of one type of algae. Overuse of this product can cause foaming.
Clarifier
Pool water clarifier is a chemical that is used when pool water becomes cloudy. When particles are too small to be caught by the pool's filtration system, they are suspended in the water and cause it to take on a white appearance. Often the problem is so bad that a person cannot see the bottom of the pool from the deck.
Clarifiers cause the suspended debris in the water to clump together to form larger particles that the filtration system will pick up and remove from the water. The result is a return to clear water. Clarifiers are often used along with super chlorination or "shock" chemicals to restore clarity.
Bromine
Bromine is a chlorine alternative that kills bacteria and other harmful microorganisms in pool water. Bromine is more expensive than chlorine and is most commonly sold in tablet form. The advantage of bromine over chlorine is its ability to remain effective and stable in higher temperature waters. This is the main reason bromine is more common in hot tubs, where temperatures are often higher than 100 degrees Fahrenheit.
Sodium Bisulfate and Carbonate
Sodium bisulfate is a chemical usually referred to as "pH Decreaser" or "pH Minus." This chemical is used to lower the alkalinity of pool water when pH readings are high. Sodium carbonate works in the opposite way and is known as "pH Plus." The chemical raises pH and alkalinity and is interchangeable for pool usage with the additive known as soda ash.
August 6, 2010
0

found this helpful
Chlorine causes green not yellow. Yellow is caused by things like pollutants (such as smoking), medications, diet, and even some hair products.
August 7, 2010
0

found this helpful
On another note, my own son, when he had blond hair, got the most beautiful streaks in his hair from the pool and the sun! Bleached blond, no green at all. Since Chlorine removes the color from things (i.e. faded suits from use in the pool!) I wouldn't think it was the chlorine that was making hair yellow.
My hair is the salt and pepper, gray color. Is there a way to make it all white?
By Linda from Bloomington, IL
February 9, 2010
0

found this helpful
If you are looking for a cheap and easy way to make your hair that bright blonde or to bring out your once subtle natural highlights, "bleaching" your hair with Hydrogen Peroxide might be the best option for you!
Find a new spray bottle. You want to make sure the bottle is as clean as possible (a brand new bottle is the best!) because you don't know how the previous chemical's residue will react with the Hydrogen Peroxide, and this isn't chemistry class.
Hair ColorWant Colored Hair w/ Shiny Results? Try Ammonia-Free Natural Instincts!
www.Clairol.com/Shiny-Hair-Color
Fill the bottle with at least 3% Hydrogen Peroxide. Spray the parts of your hair you want lighter. If you want all of your hair lighter, spray thoroughly.
If you are looking only to bring out your natural highlights, pour some of the Hydrogen Peroxide on a cotton ball and rub the cotton ball in one direction on the pieces of your hair that you would like lighter.
Most people want to leave the Hydrogen Peroxide in their hair for about 60 minutes before rinsing, but depending on how dark your hair is, how light you want it, and how much irritation the chemical may cause, you will want to experiment and play around with it. When you are comfortable with the color, go rinse your hair with cool water.
The cool water will add shine and help strengthen your hair. Since the Peroxide isn't the healthiest thing in the world, you will probably want to add a deep conditioner to your hair. Be sure to massage your scalp as the chemical might have dried out or irritated it. Again, rinse with cool water.
Don't expect immediate results. Your hair will become much lighter if you repeat this process in smaller doses every day for a week than if you use a whole bottle of Hydrogen Peroxide on your hair one night.good luck.
February 10, 2010
0

found this helpful
You can make your hair white by dying it at your local hair salon.
February 13, 2010
0

found this helpful
If you mean white as in naturally having turned white type of white there is no way to do it. The difference between white or silver is genetically predisposed and there's also no way to hurry up the transition from salt and pepper to white or silver.
You could bleach it or color it blonde but do not attempt this on your own without professional advice first if you decide to do so! I was a hairstylist for over thirty years, as were also my parents, and I can't begin to tell you the horrors I've seen from people trying to attempt such a change on their own.
I would be happy to help you if you would like me to. Just contact me here via the contact button. I will gladly share my credentials and email address and then, if you send me a photo of yourself so I can see exactly what color and amount of salt and pepper, I can give you safe options.
June 1, 2011
0

found this helpful
The hydrogen peroxide technique works! I was born with very dark brown hair and when it started to gray I didn't like the salt and pepper look so I would use dark brown hair coloring which many times was too dark and made me look dead so I moved to Santa Monica and went totally blonde for about ten years (had it done at a salon for a high price). Recently I decided to try this technique with HP after finding out about it at BeyondJane.com. a full forum on this. Using a 6 percent developer recommended by Sally Beauty Supply and applying it two different times it has lightened the pepper in my salt and pepper hair (which is what I don't like) and brought out the salt which made my hair look naturally platinum blonde (just what I have always loved and wanted). My hair is as silky and healthy as ever so the HP did not harm it like salon lightening with ammonia does. I will keep doing this as my S & P roots come in. The people who warn against doing this are salon workers who don't want it known that this can be done without paying high prices for hair coloring while harming your self as well.