November 10, 2009
0

found this helpful
I don't have white hair, only some gray, but I would suggest experimenting with rinses (you can get them at Sally Beauty Supply - Roux is one brand). They are very temporary, and there is a grey one, I believe. That could temper the color of the white to grey, or try using the gel men's product that only partially covers the grey on the white area. Then use blonde shampoo, or grey if it's available.
If you use the gel. Try to think of how a child's hair is colored, with the darker inside (that's the low lights). Any of these options wash out, so not to worry. I have also read that sage tea can be used to darken grey hair, but I have never tried it myself. I just use dark coffee to blend in some grey at my temples from time to time.
November 10, 2009
0

found this helpful
Accept what you cannot change; white hair, natural curls. Acceptance is the key. I happened to mention my yellowish tint, to some of my hair, to my pharmacist and we came to the conclusion that the medication I am on is the cause. I don't want to be a slave to hair dye, so I try to keep my hair in a pretty style. A twinkle in your eye, and a smile on your face will draw people to your content, happy self.
November 10, 2009
0

found this helpful
Nothing wrong with a little hair color, a little makeup to highlight ones features and some age appropriate clothes. I may be in my 60ies girls but I'm not dead yet. White hair is beautiful on some but I'm not one of them; it makes me look washed out and tired. I won't be scheduling any cosmetic surgery; just a little highlights.
November 11, 2009
0

found this helpful
Saw another hair color that looked like colored mascara advertised on TV last night & I thought you might be able to use colored mascara to fill in some low lights and even out the color as you experiment with your color - (I suppose the hot coffee technique would work, too...)
November 16, 2009
0

found this helpful
Betty:
I am a lady 63 years young; and I used to have real dark brown hair. However, I started getting grey in the front and around my temples at age 29. I was always receiving compliments because folks actually thought I had it streaked! But, no, my color came natural. In my lifetime, I have had 2 perms and colored it only twice. That's it!
Anyway, Mother Nature finally caught up with me; and now, I guess I'd be right in saying that my hair is 'salt and pepper' (notice I did not say 'white or grey'). I still get compliments; and I'm gonna tell you my secret!
I used to be a smoker (2 packs a day); and my grey had an ugly yellowish tint. At that time, I would use a pea-size dab of Alberto V-O5 (for grey hair); and it gave it a silver shine instead.
But, now I go to Sally's Beauty Supply (just as the lady, 'Pamphyila,' mentioned above); and I buy Clairol Shimmer Lights Color-Enhancing Shampoo (conditioner is also available, if desired) Blonde and Silver. It is a 16 oz. bottle @ around $8.00; but it is concentrated and a little goes a long way!! Leave the second lather on at least 3 minutes, before rinsing
It is protein-enriched and tones down brassiness on blonde, white, and gray hair. Renews and refreshes faded highlights and ash-toned hair.Removes dull yellow in gray/white hair, and leaves hair shiny without residue. It will not interfere with your original hair color.
I have used it for over 6 years now; and I no longer have white, gray, brassy, or yellowish hair. In summarizing, my hair is now silver; and compliments still continue at age 63! Some of my friends now call me the 'Silver Fox'! Hey! I don't mind! I like! Good luck!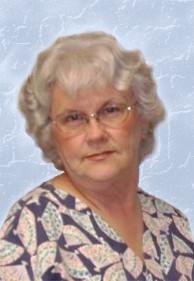 November 16, 2009
0

found this helpful
An updated hairstyle that enhances the shape of your face will do wonders :-) Also, try Roux Fanciful rinse as previously mentioned. The color I would suggest to brighten your gray is called Ultra White Minx. You put it on after shampooing and conditioning and leave it in. I was a hairstylist for thirty years and familiar with all the Fanciful rinse colors. There are dark shades you can use but if you try them I suggest asking for a color chart first and keep in mind that some of the darker shades don't look natural at all when applied to certain shades of white/gray/silver :-( The color mascara wand is a good idea too for a low light look :-)
November 16, 2009
0

found this helpful
You can color your own hair for as little as $2.97 a month. Go for a light blonde and the white roots won't show so bad and you won't have to color as often as if you go darker. My hair is white and I have been coloring blonde for a year now just for a change and love it. Now I have an excuse for my dumb mistakes, I blame the blonde hair. Sorry to you who are lucky to have natural blonde hair I mean no slam to you, just referring to the blonde jokes as now I get them all the time and don't mind because I look younger.
November 16, 2009
0

found this helpful
I would not dye your beautiful hair. I used to pay for expensive frosting, but quit when I developed a problem with my scalp. It was the best thing I have ever done!
Please remember that it is in the best interest of your hairdresser if you dye your hair as that is how she makes her money. Treat yourself to a chic haircut instead. A wonderful cut allows the hair to lay well.
Also, I'd like you to think about your "white" hair as silver instead. There are shampoos available to remove any yellow from the white in grey hair. I believe this yellow is actually a deposit from water in your home or from hair products you are using.
Keep your hair healthy and shiny. Make that a priority. Eat well. Improve your diet as we all should continually try to do. Drink milk and eat vegetables and fruits. Use whole grains. Massage your scalp with the balls or tips of your fingers rather than your fingernails. Massage increases the blood flow to the roots of your hair.
Perhaps most important of all is wearing a flattering color of clothing near your face. With white or silver hair, those shades are usually softer. Rather than bright red, you may want to use raspberry or strawberry... which are more pinky and less harsh. dont forget its not only your hair that is changing but also your skin tone. Stay away from black near your face as that is too harsh a color for you right now. Try charcoal grey instead. These little adjustments make all the difference in the world!
Don't forget the saying, "You can't fool Mother Nature." Mother Nature always knows best even with hair coloring imho. I think you will find your coloring "suits you." Think positively about it and learn you love yourself as you are.
I care. Best wishes always.
November 16, 2009
0

found this helpful
I must add something to my previous post.
I live in an area of the country where there are a lot of mature women. We are 2nd only to retirement counties of Florida in this regard. Women here tend to color their grey hair in a shade I refer to as "old lady blonde." Please, please, please do not dye your hair old-lady blonde. Its not flattering and its not appropriate for you or any other mature woman.
November 16, 2009
0

found this helpful
I have white hair and color it light ash blonde, then apply streaks of Goldwell Colorance in a copper color, just to add highlights. The streaks fade over a couple of weeks as it is a foam-in temporary color, but it is a color no-one else has, and it isn't hard or expensive. The container lasts about a year. I just spray some on to my finger tips and "paint" it through my hair in streaks, let it sit for 15 minutes and rinse it out. If it's too dark, you just wash it a couple of times with shampoo and it lightens up.
October 6, 2010
0

found this helpful
"Accept what you cannot change; white hair, natural curls. Acceptance is the key."
Are you kidding me ? I love having naturally curly hair and would not trade it! Regarding the white, I like to sparkle mine up with unnatural color streaks, mostly ruby-colored.