Changing a Furnace Filter
To keep your furnace running as efficiently as possible, it is important to regularly change the air filter. This guide is about changing a furnace filter.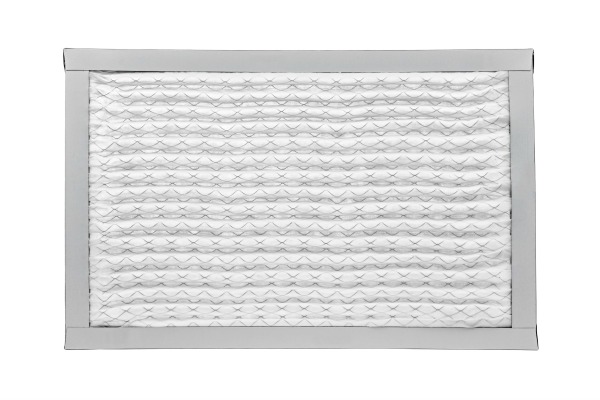 Filter

: All Articles
Sort

: Relevance
I'm hoping someone can settle a dispute between my husband and I. I really just want him to see it in print, then maybe it'll sink in. How often does everyone change their furnace filter during the winter months? He changes ours twice a year and really honestly believes that it is often enough. I say it should be every month during November to April. What do you think? I'll show him all responses.

Thank you.
Sandy from Pittsburgh, PA
January 7, 2013
0

found this helpful
There is really no standard on when to change your filters, as people have different HVAC systems? My filters are the 3M Merv12 size 16x20x4 & it cost $35-40 a pop at Amazon. If you change that monthly, or even bi-monthly, it will cost hundreds of dollars a year. Get real.
April 18, 2013
0

found this helpful
It really depends on the type of filter you are using. Some should be changed once a month while others should be changed once every three months. There are also a variety of air filters out there including: HEPA, Ionic, Carbon and UV Light. For more information, check out this article:
http://www.allstate.com/tools-and-r ... nsurance/change-home-air-filter.aspx
January 12, 2015
1

found this helpful
Keep in mind: It is a complete myth that when a partially clogged filter begins to slow down the airflow, the fan will "work harder to try to maintain airflow". Fans don't try to maintain airflow. They have no will. In the real world, squirrel cage fans actually work harder when they are moving air freely. If you completely block the airflow, the fan will spin faster because it's easier to just spin the air around in its chamber than to move large quantities of air. It doesn't spin faster because it's "trying harder". There are good reasons to change filters, but saving electrical energy from fan use is simply not one of them.
April 11, 2016
0

found this helpful
If the filter is dirty after a moth change or clean it. If it's clean go another month or until it's needs to be replaced. It doesn't cost anything to check it on a month
Y basis and replace or clean as required.
Read More Answers...
I live in a mobile home and have a Coleman heat and air unit; it is all electric. My home is very dusty, yet every time I change the filter there's not a speck of dust on it.
By Pamela
December 26, 2014
0

found this helpful
Your furnace filter will only catch dust that is easily airborne. Most dust is too heavy to make it up to a furnace filter and just settles on the floor, furniture, etc. Your couch and upholstered chairs become very dusty as people often do not realize their couches, beds, etc., are huge dust collectors. They do not vacuum their furniture as they do not "see" the dust. Then, when people sit down on couches, beds, etc., dust from the furniture will rise in billowing clouds and will then settle on surrounding furniture and floors.
December 28, 2014
0

found this helpful
I don't think your fan is working properly. Is it heating well? My filters are always covered with dust, and the fan itself will get clogged with it. Turn your furnace off and check to see if the fan is clogged.
My furnace filter is between the furnace and the humidifier. The filter is installed upright. Should the arrow point to the furnace or to the humidifier? I don't know where the furnace blower is.
By Jean H.
January 8, 2014
0

found this helpful
The arrow goes in the direction of the air flow.
I could never remember for sure when I changed my A/C furnace filter, so now I write the date I need to replace it on the filter with a permanent marker. Works great! No more trying to remember!
By Barbara from Columbia, KY
I don't know how to change my furnace filter. What do I do?
By Sharon from Cudahy, WI
April 3, 2011
0

found this helpful
Check out the following website, use their search box at the top.
April 4, 2011
0

found this helpful
There's a 'door' on one of the sides of the furnace itself. Open that and you'll easily be able to figure out how to slide the filter out. Check the measurement written on the filter edges so you'll know exactly what size to buy to replace the old one.
Save on heating/cooling costs by maintaining your air filter. A heating system repairman told me to use the cheapest, blue filter, and to change it at least monthly or when soiled. He told me this would let the air conditioning motor work much more easily, saving electricity and extending the life of the air conditioner.
If you have a 14x20 inch opening, you can buy a 30x20 inch filter and make 2 from them. Get the wire-supported corrugated white filter. Cut the supporting cardboard at 15 inches. Cut the filter to size, and fold the cardboard supports back 1 inch to support the filter. Make sure the edge meets the opening. Now you have 2 filters.
By Nance from Statesboro, GA
To save on your electric bill and to make your air conditioner compressor last longer, keep your furnace filters clean. We put a post-it note on the furnace door with the date we last cleaned them.
By Terri H.
Related
© 1997-2016 by Cumuli, Inc. All Rights Reserved. Published by
ThriftyFun
.
Page
generated on August 21, 2016 at 4:12:46 PM on 10.0.0.66 in 4 seconds. Use of this web site constitutes acceptance of ThriftyFun's
Disclaimer
and
Privacy Policy
. If you have any problems or suggestions feel free to
Contact Us
.