Monica
Silver Post Medal for All Time! 297 Posts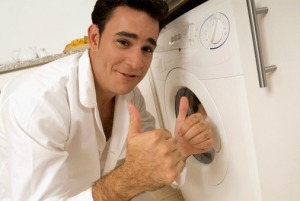 Use the dryer vent to raise the temperature in your house in cold months. Do only with an electric dryer! Close off and seal the vent that goes to the outside, so you don't lose heat through that 4 inch hole to the outside and divert the dryer hose to the inside of the house. You can purchase a plastic lint trap to put in the dryer hose at hardware stores. It has a water reservoir that the hot air blows down into, via the dryer hose, to trap the lint. It humidifies the air, and raises the house temperature by 3 or 4 degrees (as registered on the thermostat).
By Monica from Cortez, CO
Answers

February 28, 2011
0

found this helpful
Best Answer
We have done this for the last five years with no problems, using a kit from the hardware store to catch the lint. Our washer & electric dryer are in our bathroom, which is very convenient, and the warmth and humidity from the dryer feels very good in the winter. We line dry our clothes in warmer weather using our free "solar dryer", courtesy of Mother Nature.

April 14, 2013
0

found this helpful
Best Answer
What has happened to Yankee ingenuity and our ability to do simple things by ourselves without needing to buy costly commercial gadgets?
Here is how it works in my mom's home for the past 20 years or more: Mom when she is on her own does very small loads of laundry and so the first choice is to hang clothes outside in the summer (now that she lives in an apartment with restrictive codes so it must go discreetly on her back porch). Or hang inside in winter. If big load in winter then she will use her electric dryer. I simply put a tight weave pillow cover securely over the dryer hose.
She will clean both pillow cover and what she can of dryer hose from time to time.
No problems in last 20 years. It adds wonderfully to the indoor heat and moisture (winter air is usually very dry in the house). If gets too warm near drier then we turn on the circulating fan only for a few minutes to distribute throughout the apartment. (BTW when we will not use the heat or AC for at least a few hours, we always put the switch in the middle (off) position otherwise the compressor outside will always be running in ready mode. Just put to appropriate position 1 minute before using.)
Answer

this Question