March 26, 2005
0

found this helpful
About twice a year, turn off your furnace and A/C, pulling your furnace door(s) off, taking out the filters, take your vaccuum cleaner and clean around your furnace fan and motor. Use a flashlight & look for any oil caps, that might need a drop or 2 of 3 in 1 oil. Cleaning the motor and fan will make the fan motor run cooler.

By Terri H.
My furnace filter never gets dirty. I think it should. If anyone has any thoughts as to why it never does I sure would appreciate some comments.

Tom from Ely, MN
Answers
November 13, 2007
0

found this helpful
You might have to call in some one who repairs furnaces. We have to replace our filter every year which takes care of our furnace and A/C.
There is defintely wrong if your filter isn't collecting the dust and particles, it is going somewhere else other then the filter.
November 14, 2007
0

found this helpful
Have you got the filter facing in the right direction? It may not be catching the dust etc. because it is backward. If you have a owner's manual, check it to make sure.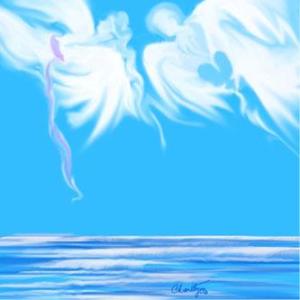 November 14, 2007
0

found this helpful
We just had our furnace checked for winter, he automatically puts new filters in. I told him they didn't look dirty to me (trying to save money on an already $93 service) he said..oh they are plenty dirty. They looked clean, just grey.
I told him and he said, thats the dirt..They are supposed to be white! When I saw the NEW ones I knew he was right! The dust/dirt collects inside the filter so there was no heavy collection on the outside. We replace ours in spring and fall, because either heat or air is on.
By (Guest Post)
November 14, 2007
0

found this helpful
You can check the filter yourself, to find out if it's installed correctly. There are arrows on the edge, which should be pointing in the direction the air flows into the furnace (from the ouside, toward the inside of the furnace)
By bullfrogcorner (Guest Post)
November 15, 2007
0

found this helpful
I had my filter in backwards and used to wonder why it didn't appear very dirty. After I was shown which way the air flowed and corrected the installation, my filter proved to be plenty dirty.
By Lynda (Guest Post)
November 15, 2007
0

found this helpful
This just MIGHT ALSO BE a broken motor which is used by the Furnace to bring in fresh air, but must be repaired by a professional, REPUTABLE furnace repairman. It might cost in the neighborhood of $150, if my guess is right. The motor we had to replace was inside the furnace area, NOT outside in the compressor. God bless and help you. : )
November 18, 2007
0

found this helpful
FROM MN TOO.
I replace my filter on the 1st of each month of the heating season (Oct-April). I use the cheaper ones, makes me remember to do it. Tried the expensive ones, did not see decrease in house dust or allergies.
The arrow on the filter MUST point into the furnace. The filter usually slides into the side of it. So depending on which way it was set up, the arrow must still face the furnace.
If you do not have "normal noise ongoing, call your local heating and plumbing store there in Ely. They may give you a heads up over the phone (MN nice). If you have no problem with heat cycling, etc make sure your cold air ducts are not blocked at all (gets the fresh air return to the furnace.) If you have not had it cleaned in a few years, get it done. Or take off your register covers and go for the vaccum cleaner and long wands.
You don't say whether your heat in natural gas, propane, etc. Don't know if it makes a difference, just call your H&P people.
March 17, 2011
0

found this helpful
My filter is the same way, before we got a new furnace/a/c it was always dirty, when I changed it in spring and fall. I called the company and asked them why it did not get dirty?
They asked me if there was a lot more dust in the house to dust and I said no, they said it is doing its job.Also got new carpet, maybe that helps also.
Answer

this Question

...
Does anyone use a furnace filter in the (return air grille) that actually works? I have heavy amounts of dust and tons of cat hair flying around the inside of my home. I've used the smaller, individual room electric type and they are not effective, plus, the disposable filters are very expensive to buy. I have searched and searched the Web and everyone touts their filter as being the best. I have purchased the cheap disposable filters for my furnace, but they aren't very effective either. Thanking you in advance for any tips.

Brenda from Rutledge, TN.
Answers
June 15, 2007
0

found this helpful
We bought a washable furnace filter for our furnace after breaking the bank with disposable ones for much the same problems as you have. Take the brand name and model of your furnace to a home improvement store like Home Depot or even call the manufacturer of the furnace and find out if it is possible they make a permanent washable filter.
We just rinse ours under the tap after vaccuuming it off and let dry, then pop back in the furnace.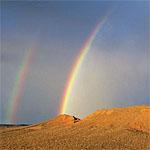 By Alma (Guest Post)
June 15, 2007
0

found this helpful
I had an electrostatic filter added to my furnace for all the same reasons. All I have to do now is rinse them every few weeks and put them back in.
By Lynda (Guest Post)
June 16, 2007
0

found this helpful
I've tried the permanent ones and HATE washing them, and they NEVER seem to come clean, EVER.
So, keeping windows/doors shut, putting down entry
dust mats/rugs, brushing our cat and house bunny
VERY often, and sweeping/vacuuming with a Hoover
Windtunnel, and more often, as well as dusting surfaces, truly helps the filter problem. I find that the cheaper ones do not keep the dust out of the air, and cost more to replace more often, than the $6.00 one that is rippled inside, which saves on our
health breathing, chores/cleaning, and truly traps the debris that remains. I had to adjust my own habits in order to keep from having to replace the
A/C/furnace unil itself. I find the $6.00 filters not only work better but don't have to be changed but
every three months, which compares to the $1.98 ones that need replacing every month to six weeks. I've tried all the alternatives and learned that rippled filters work best/cost same or less in the long run. Good luck and God bless you. : )
June 16, 2007
0

found this helpful
To cut down on some of the dust you can do what I was told to implement when we had some home improvement years ago.
Take a clean throw rug that is machine washable. Go outdoors and spray heavily with Endust on the part you'll walk on. You spray outdoors because the Endust overspray will make the floor slippery.
Put the mats at the entrances of the house (or where ever needed, indoors or out). When it comes time to wash, take outside, shake mat well, far away from the house, then put in the washer. You'll be surprised at how much stuff the rugs will have absorbrd. If you don't shake well, the stuff will be deposited all over the washing machine.
The electric air filtering machines need to have HEPA filters and cost about $200 or more or they don't work. Sears is the best place for them because long after the model has been discontinued, they still carry the replacement filters (thus avoiding a shipping charge). Occasionally, Sears has a 10 to 15% percent off of anything the the whole store. Buy your replacement filter at that time.
Brush the cats outdoors. Away from the house to keep it from blowing back in.
Make sure your vacuum isn't just blowing dust back on to the furniture. Change bag when needed! I say this because my daughter thought the bag was half empty, but when I showed her how to unzip the cloth holder and we spotted the "change bag when full up to here line," it was past that line.
I also read up on troubleshooting and maintenance and the booklet indicated the outer bag needing an occasional washing so as to keep the air freely flowing through the loose weave.
My mother used to open the windows in the very early morning to freshen the air for 10 mins.
Some houses are naturally dusty. I knew someone once who complained that "5 mins. after I dust the dining room table, it's dusty again".
Is there some kind of a barrier you can lay down on the floor in the attic to minimize dust fall?
Is your furniture stuffing shredding itself all over the living room?
Lastly, are trees, landscaping or grasses near your house contributing to some of the mess?
Answer

this Question

...
My heating and air conditioning unit, that blows the air to the house is very dirty. Can I clean it myself until I can afford to hire someone to do it?
By Lorrie Whalen from Tulsa, OK
Answers
June 17, 2009
0

found this helpful
This can be very dangerous for you and the unit ! I would suggest you use a shop vac and brush until you can get a pro on site. Remember this is 220 volts of electricity. It will hold you.
June 17, 2009
0

found this helpful
If you are only intending to clean out the ductwork, it is not dangerous. A lot also depends on whether or not you can take any of it apart in the basement, assuming you have a basement. There are two areas I can easily take mine apart and I shop vac them out every autumn and scrub them out with a mop as far as I can reach. I can't reach all the way to the furnace, so I don't have to worry about that, but I figure everything I get out of them helps. You'll be surprised how much dust you find in there!
Answer

this Question

...