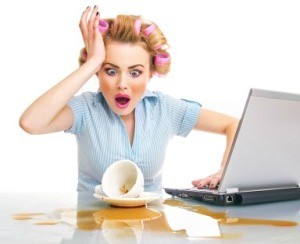 A coffee stain can be difficult to remove, especially if allowed to set. However, there are methods that should work successfully. This is a guide about cleaning coffee stains on clothing.
Ad
---
Questions
Here are questions related to Cleaning Coffee Stains on Clothing.
I heard that fantastik works to remove stains on clothing. Is it safe to use it? I have the orange creme. I have hundreds of splatter stains all over my pink velour jogging suit and stains on an acrylic striped sweater. I do not have any other cleaner in the house.

Rubia from Vancouver, BC
AnswerWas this interesting? Yes No
Ad
---
---
Most Recent Answer
By Margo 1 1 01/26/20060 people found this helpful
Thanks for the advice. I found a suggestion to use Dawn dish detergent. I put it on all the spots left it for hours. I noticed that a lot of the spots were still remaining In the meantime a friend offered me the use of her oxyclean. I mixed up my potion and went to working attacking the stains. The I just dumped the remaining mixture over the suit and left it soaking overnight. The next day I threw everything in the laundry. Success! I guess it was a joint effort but the oxyclean is going in my cupboard now
---
What works best to remove coffee stains from a shirt? "Shout" did not do anything, even after soaking in it over-nite.
By Judy from Riverside, CA
AnswerWas this interesting? Yes No
Ad
---
---
Most Recent Answer
By lil wayne lover 1 2 04/22/20120 people found this helpful
Bleach the part that you spilled it on then do it on other places and make cool designs on it it turns out pretty cute if its a solid color t-shirt.
Solutions: Cleaning Coffee Stains on Clothing
Do you have knowledge about this guide topic? Feel free to share a solution!