Crystal Garden Ornament (My Garden)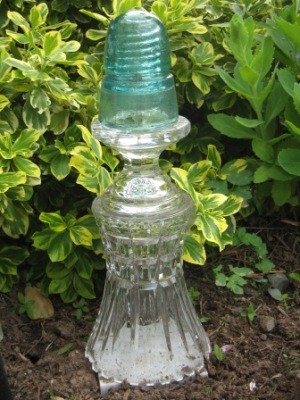 Instead of throwing away a lovely crystal vase that I chipped on the top edge, I turned it upside down placing it onto a marble base of an old lamp. Then I glued a mint green beehive telephone insulator (that use to be on top of a telephone pole years ago) to the top.
It now sits in my flower garden. When the sun hits the crystal and glass it adds not only a sparkle to the area, but makes for a good conversation piece as well.
Before throwing out anything try and think of ways to reuse it! You might surprise yourself.
By linn from Dartmouth, NS, Canada
Feedback
Post Feedback
Add your voice to the conversation.
Related Guides
Related Posts