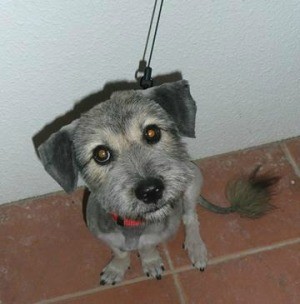 A common canine mix is of the Dachshund and Schnauzer. This page contains Dachshund and Schnauzer mix-breed information and photos.
Ad
---
Questions
Here are questions related to Dachshund Schnauzer Mixed Breed Information and Photos.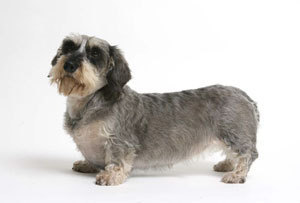 Does anyone know what breed of dog this is?

Cheers.
Barry
Ad
---
---
Most Recent Answer

By Nellesha07/29/2010
I have the same dog, a mix between a Dachshund Weiner dog and a Schnauser. I haven't ever recieved an official name, although I have gotten many comments on her being a wire-haired Schnauser, which is a purebred dog. She is very protective, while im sleeping my mother takes her out, and shuts my door completely, and tries to keep her in the living room so she wont chew up any of my things like she has before; however, she seems to get into my room, without even opening my door. She never leaves my side, and follows me everywhere. (: I like to call her a Weinerschnauz anyway though. It sounds childish, but i am only 14, ha.

I call her DD.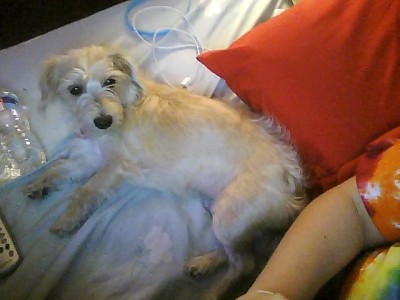 Solutions: Dachshund Schnauzer Mixed Breed Information and Photos
Do you have knowledge about this guide topic? Feel free to share a solution!