Mighty Molly is a 10 week old Schnauzer/Chihuahua mix. This wee one, likely the runt, had a rough start in her litter. She was picked on by siblings and lost weight from not getting enough to eat. The abuse and stress caused by her litter mates resulted in massive loss of hair as well. The baldness had made all of the fresh bite wounds/scratches and the many scars from old ones all the more apparent.
The owner, maybe thinking she was unadoptable because of looking bad, dumped her at the animal shelter where she was soon put on their euthanasia list. I adopted her from the rescue group who mercifully pulled her out of the animal shelter. They had cared for her over three weeks, bringing her to excellent health.
Molly is a love bug to her new pack; me in my role as Packleader/Mom, my husband as something like an uncle who spoils her, our Mimi the Terrier who outweighs Mo by 34 lbs., our Lulu the Labrador who outweighs her by 52 lbs.
and four cats who all outweigh her too. Our amazing Mighty Mo is 2 lbs. of unbridled joy and happiness. One of the four cats has actually turned the tide and is becoming motherly towards the puppy.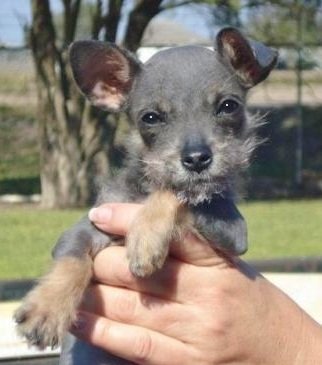 Molly loves to chase after the cats, wanting them to play, while the big dogs chase after her, wanting to play. It is a repeating procession, Life is a Parade.
By Simply Susie from TX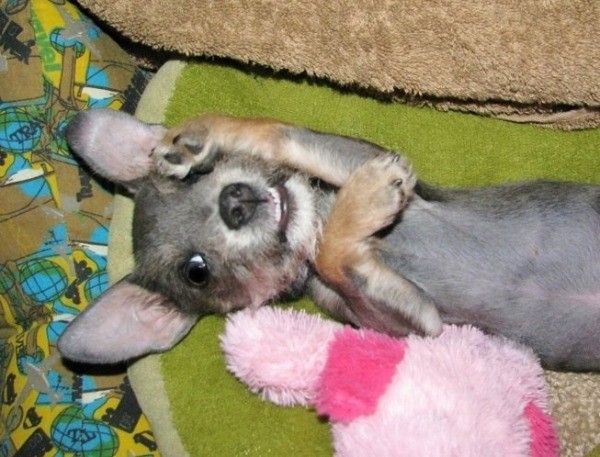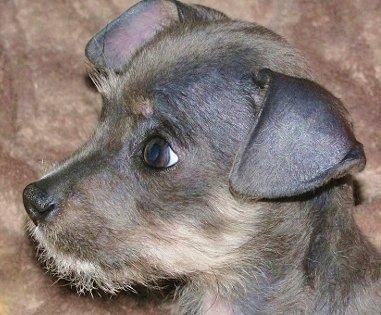 These two pups, Frankie a Schnauzer mix and Belle a Pit Bull mix, shared a wonderful, playful bond. They were always seen expressing their devotion to one another.
I snapped this shot. I knew right away it would be called "Puppy Love!" They were some of the more happy and carefree pups that have come through our doors.
By Robyn Fed from Tri-Cities, TN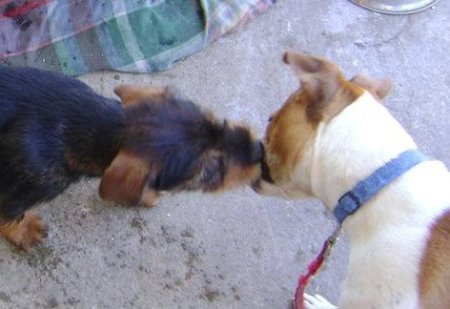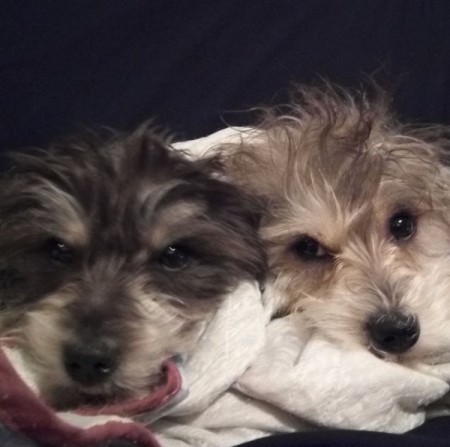 Your Pet's Age
2 years old
Your Pet's Breed
Mini Schnauzer/Chihuahua Mix - Possibly
How and when did you get your pet?
April 2015 - Rescued from a neighbor whose dog had a litter of puppies. They were covered in fleas, had not been vaccinated, and were malnourished.
What does your pet like to do for fun?
Miley likes to chew on her bones and eat. She likes to play tug-o-war with her toys, but would rather lay on her back and let you rub her belly. She is very loving. Butterbean is a party animal. All she wants to do is play. She loves to play with her giggle ball and chase remote control objects.
Do you have anything else to share about your pet?
They both like to ride in the car with me. If you leave a car door open, they will jump in before you can catch them. I love my pups!
Reenie is 2 years old. He's 1/2 Irish Wolfhound and 1/2 Giant Schnauzer. We got Reenie from our local Adopt A Pet 1 1/2 years ago. Reenie loves to play with the cat.
Even though Reenie is 70 pounds and the cat is 2 pounds, she is real gentle with her when they are playing.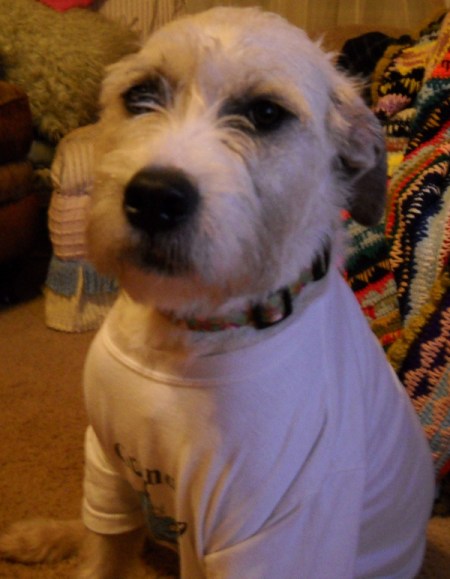 Read More...