These mixed breed dogs are small and very nice companions. This page contains dachshund/pomeranian mix photos.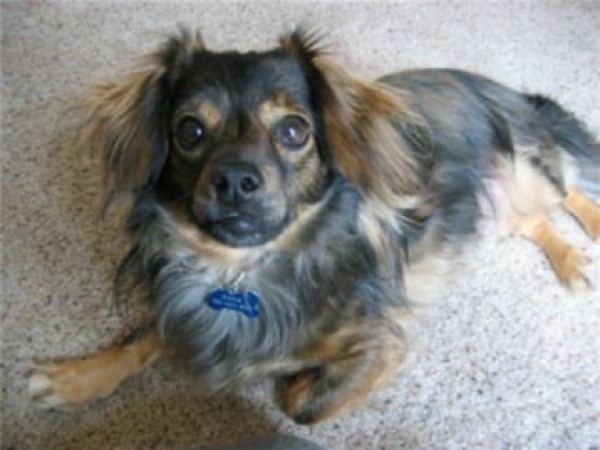 Filter

: All Articles
Sort

: Relevance
Radar is about 12 years old and is 1/2 Pom-1/2 Doxie. We bought him from a family friend For fun, he likes to be the boss! He was hurt 5 years ago from ice falling from the roof of a porch, he lost the use of his hind legs. We didn't want to put him to sleep because of our love for him. My oldest son who lives with me made a cart for him from a old baby buggy frame. He has been on wheels now since February 2004 and still going strong.
By Joan1935 from Central IA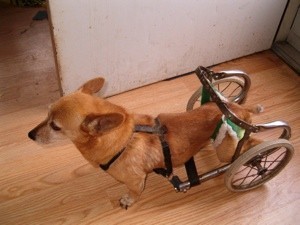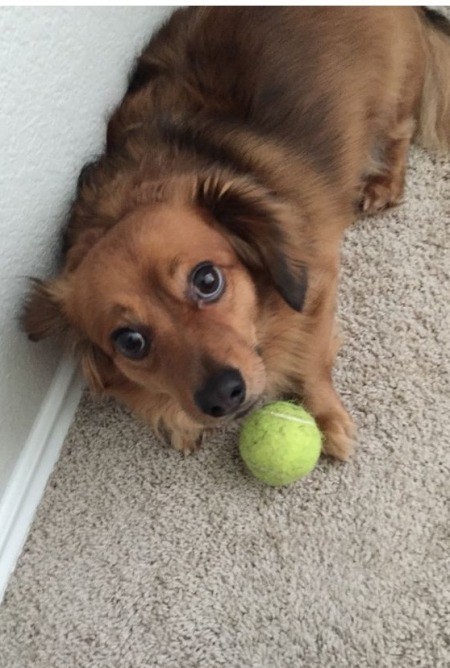 Your Pet's Age
3 1/2
Your Pet's Breed
Pomeranian/Dachshund
How and when did you get your pet?
I got him off Craigslist at 9 weeks.
Do you have anything else to share about your pet?
He is the only thing in the whole world that can always put a smile on my face.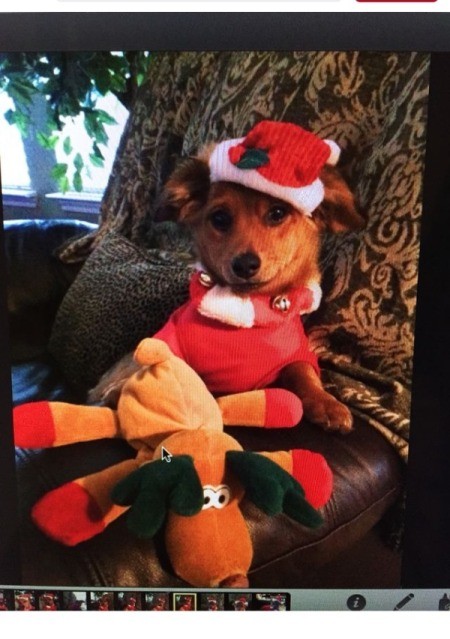 Comment
Was this helpful?
Helpful?
Yes
Angel was 14 years old when she passed away on March 23,2009. She was a longhaired Dachshund and Pomeranian mix. I was nursing in Southern California and became friends with the granddaughter of one of my patients. She owned the parents of the puppies that were to be born and said I needed one! I saw her at 1 day old and brought her home at 6 weeks old. She weighed 19 1/2 ounces!
She was raised with my 20 pound cat named Tyrone. He taught her to use the litter box and she taught him how to play hide and seek and how to love puppies! She worked every day with me in the hospital and visited with young and old, those in bed due to surgery, physical therapy or even I.V. therapy. She had her own folder in the admin. office and nurses, physicians and even inspectors knew her by name and they all loved her. If you are ever blessed with a Angel like mine you will be able to touch the lives of those around you.
By Aleen from North Richland Hills, Tx
Sophie is 17 months old. She is a Pomeranian - Dachshund mix. I got her through a classified ads on May 3, 2008. Sophie likes to wrestle with her pal, Ben. Ben is a 1/2 border collie, 1/2 Aussie male dog. He adores Sophie.
What would I do without her? She is everything to me! She is the most loving dog. I have spinal stenosis and it is very painful. Sophie cheers me up and helps me manage my pain.
By Susan from Florence, CO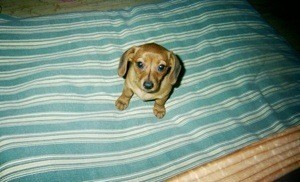 Chewy is 2 years old and a Pomeranian/Dachshund. We got him in Dec 2009, he was such a tiny little dog with HUGE ears! Chewy loves to play with his "brother," Mason.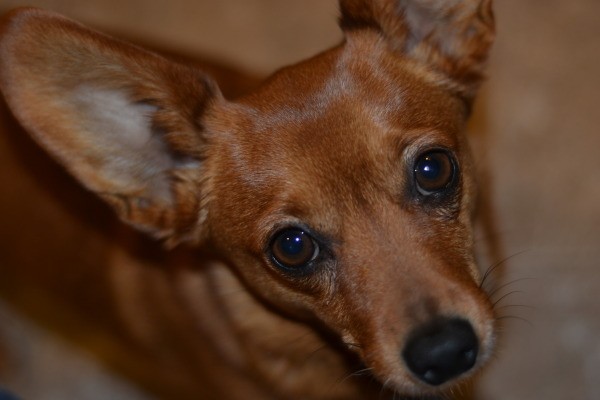 Heisman Tebow Green is a 17 month old Pomeranian/Dachshund mix. I got him from my parents December 29, 2007 for my daughter's 18th Birthday. He likes to chase any moving object. He is smart, funny, and handsome. He is amazing.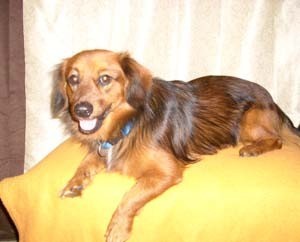 I have a Daschund, she is 2 and has had one litter and is going to have a second May 22nd. I bred her with a Pom and was woundering if anyone has any info on how they will look or any pictures. I have tred to find some photos online but haven't had any luck. I don't think it's very popular mix.

Thanks,
Blakeylou2
Answer
Was this helpful?
Helpful?
Yes
I own a medium haired Pomeranian dachshund mix. He is my child. I also studied up on what to expect so I know what's true or not about their compalibilty and I will be honest. I would not recommend them living in a house with young children because they do get threatened easily by a over amount of hyperness that a young child or even a young dog would bring into to the mix. I'm not saying they're bad with children but they're bad with too much energy.
They are definitely lap dogs. They love cuddling. They don't need long walks but I give mine long walks anyway, because he loves it lol but not only are they lap dogs but they are yappers. I have a skate park down the street from me and my dog goes crazy with the yapping when he hears those skaters skateboarding down our street on the way to the skate park. But besides the yapping and being wary around hyper children they tend to be really stubborn. Trust me stubborn does not even cover it but they are a really awesome breed mix and this is coming from someone who grew up with a husky and pitbull and was sworn to larger dog breeds. So enjoy, hope I helped.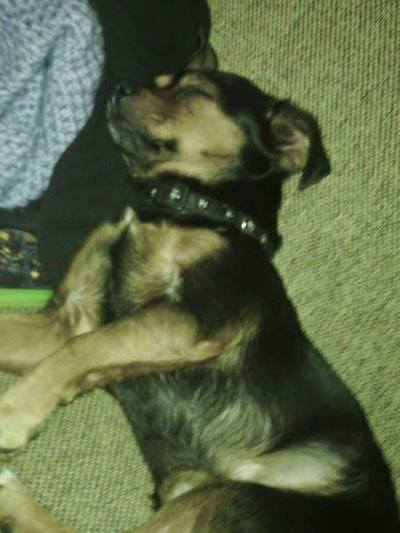 Reply
Was this helpful?
Helpful?
Yes
Read More Answers...
Hank is a 7 year old Long Haired Dachshund/Pomeranian mix I got 3 years ago from an animal rescue agency, Hank likes to chase squirrels and cats. Run through grass. Dance for treats. Nap in his bed.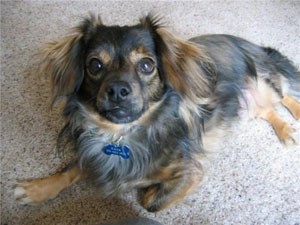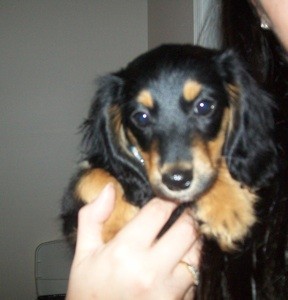 Can anyone estimate how big my puppy will get? She is 10-11 weeks old and weighs 3 1/2 lbs. She is a Dachshund/Pomeranian mix. I'm not sure if its mini Dachshund or standard and that's part of what I'm trying to figure out. Thanks for your help!
By Daisy's Mama from Nashville, TN
Answer
Was this helpful?
Helpful?
Yes
Thanks everyone!
Reply
Was this helpful?
Helpful?
Yes
Read More Answers...