Deterring Nesting Birds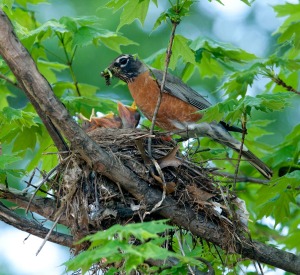 When it is time to nest, birds try to choose the safest place. It can be somewhere you don't want them. This is a guide about
deterring nesting birds
.
Solutions
Share on ThriftyFunThis guide contains the following solutions. Have something to add? Please share your solution!
If you have birds nesting where you don't want (for example, on your house), just place a fake rubber snake on the nesting spot. This will take care of it right away! No birds will be injured and it's very inexpensive!
By michele052002 from Ephrata, PA
April 22, 2011
0

found this helpful
Didn't work on pigeons in the desert. They just sat on them. And any hawk would just swoop and take. Guess they were smarter than I when I tried it.
Read More Comments
June 15, 2016
0

found this helpful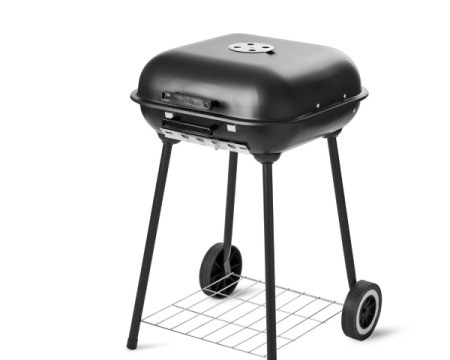 This guide is about keeping birds from nesting in a BBQ. When its time to grill you don't want birds living in your barbecue.
Read More...
Do you have birds making nests on your porch or in your plants? Then get some old CDs you don't want, put a strong string through the hole and tie it and take the other (long) end and tie it to your porch so it hangs down. It will twirl and reflect light. The birds are scared of it and will not come back. I have them all over the front porch, no more birds! This method works in the garden as well, just hang them in a tree or post where the birds come around.
By sewnva from Danville, VA
March 27, 2009
0

found this helpful
I hope this will keep birds from pecking my peaches and plums as they destroyed the crop last year. I will try the CDs. Thanks.
Read More Comments
I have found that if you put up a "Stick-Up" deodorant disk in the corners of your patio, birds will attempt to visit the corner but they will quickly fly away.
Read More...
September 11, 2014
0

found this helpful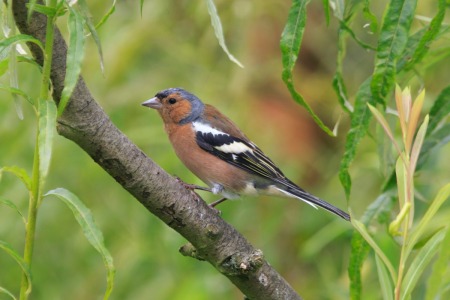 This is a guide about keeping birds away. Finding the best way to deter birds from visiting and nesting at your home, patio or garden can be a challenge.
Read More...
Questions
Ask a QuestionHere are the questions asked by community members. Read on to see the answers provided by the ThriftyFun community or ask a new question.
My Mother is having trouble with a determined robin who insists on building its nest under the eve of the roof at the edge of the garage door. She keeps cleaning it out, but the robin comes back with more stuff. Now the robin has moved to the front porch and is trying to build the nest in a wreath on the porch. Any suggestions to get it to go somewhere else. Some people have suggested a rubber snake or an owl. Thanks in advance for any help.
By Ladydi1947 from FL
May 5, 2009
0

found this helpful
She could try to hang a rubber or plastic jointed snake in that area. Although that may present a whole other problem, if she is easily frightened by snakes, or likely to forget it is there.
May 12, 2009
0

found this helpful
Why not just enjoy it. Robins grow quickly and in 4 or 5 weeks they will be gone. We had a nest in the wreath by our front door so we got to see the eggs and babies at many different stages. We only use our front door once a day or so, opting for the side or garage door while the nest was active. We even got beautiful pics, took one every Saturday till surprise, empty nest and three healthy babies still being fed by mom in our front bushes. I hope they come back nest year!
May 12, 2009
0

found this helpful
I would be delighted with this but, if it is impossible to leave them, then I'd suggest placing one of the fake robins ( you usually get them around Xmas for decorations) on the wreath or nest. Robins are quite territorial and that might be enough to drive them away.
May 12, 2009
0

found this helpful
Try supplying her with an area of your choosing where she could build her nest. If you provide her with a sheltered shelf or ledge in an area more appropriate for where you want it, she will probably happily take over that spot and leave your eaves alone.
May 12, 2009
0

found this helpful
I'd love to have that problem, but understand; it can get messy. I have seen our local pool put styrofoam cups in the ledge, or even nylon/nylon net or wire scrubbers stuffed in the site.
May 13, 2009
0

found this helpful
I stopped birds from building a nest when I crushed up a plastic bag from walmart and put it where they were building. They left the area.
March 2, 2006
0

found this helpful
We have birds nesting in our attic. They are entering and exiting through the little vent holes near the roof. Does anyone know a humane way to get the birds to leave so that we can cover the holes?

Thanks,
Joe from WA
By guest (Guest Post)
March 3, 2006
0

found this helpful
Best Answer
If you can access the space; leave a light on and a radio for several days. If there are not eggs in the nest, remove the nest each time they build it. (If there are eggs, you have a dilemma. If you remove it with the eggs, they will lay more eggs once they rebuild elsewhere; but it is up to you whether or not you could do that.)
If you cannot access the space, I am not sure. You could try mothballs--the scent may repel them.
Several realistic rubber snakes nearby would be a real deterrent.
July 21, 2016
0

found this helpful
get a cat.
February 22, 2017
0

found this helpful
mothballs do not work I tried that
Related Content