If your dog's stool is soft, finding the cause will help find a remedy or define the need for medical treatment. This is a guide about dog with soft stool.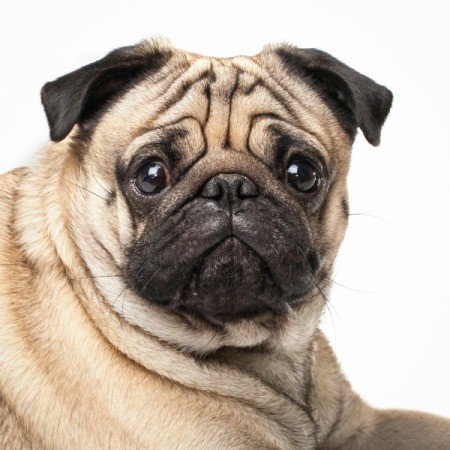 We have a 3 year old Sheltie dog named Bonnie. The problem is she has bouts of really yucky, slimy-mucusy (sorry a bit gross I know) poo. She is fed the same thing each day, no scraps from the table, no dairy, no red meat as that definitely gets "things-moving".
Her diet consists of chicken, veggies, and rice with a chicken and rice based dry food mixed in. Why, when she is fed the same food does she get ichy pooh? It must "burn" a bit too, as I see her scooting around on her bottom on the lawn and sometimes on our carpet. Any help would be appreciated.
By hyslop from New Zealand
---
Most Recent Answer
---
My dog gave birth to 5 puppies and now the dog has loose stool. What should I do?
By ddaz1265 from Glendale, AZ
---
Most Recent Answer
By Annie Rios Hill 14 1,777 Flag
August 30, 2009
Canned plain pumpkin will help. I got this tip here long ago and then the other day. Martha Stewart had vet Dr. Marty on and he said it works. Also add plain white rice to her food. It will help too.
---
My year old Scottie has solid stool at first, then it turns to very loose (sometimes diarrhea). I was told to use 100% pumpkin (1 Tbsp. per 50 lbs), WOW it worked like magic. He loved it and this morning his stool was firm and dry.

By Kacy from Granite Bay, CA
I've had my pit bull puppy for about 3 weeks now. He's going on 3 months old. Ever since I got him, I've fed him adult food (small dry food). Why isn't his poop dry? People have told me that it is because he needs puppy food. Is that true?
By Sophia from Vista, CA
---
Most Recent Answer
July 1, 2010
At his age, dry food is fine, but it needs to be a puppy formula. Also agree with all the posters saying a trip to the vet needs to happen; it could be anything from the dog not absorbing nutrients properly from being on adult food to worms to any one of a number of diseases.
If the stool's been runny more than three days, you're also risking dehydration, which can be serious.
---
By mary 1
I have 5 week old puppies that I have raised with their mother. The thing is the mother is not cleaning their bottom and they are constantly poopy. I have just put them on dry dog food but they still nurse off of there mom. I don't understand why their stools aren't hardening? Any suggestions?
By shimamom from Spokane, WA
---
Most Recent Answer
By Edna Raisor 35 Flag
June 23, 2009
The mother will slowly stop nursing her puppies to wean them. At that time, is when I usually used baby cereal watered down with milk. Then, I would add some dogfood also softened with milk on a pie plate so they could "get use to " thicker food. I thought of it as a process to get their bellys ready for adult food. As the mother doesn't let them nurse as long as she used to, the puppies are wanting more and adjusted quite well at the change. Have you wormed the puppies? Most puppies have worms from their mothers milk. They should be wormed 3 times in the first 6 weeks. Although I remember their stool was always soft. This is what I did with our dalmation puppies several years ago. Hope this helps you.
---
By Vanessa 1
My 2 month old puppy has soft stool, what do I do?

Vanessa from Bronx, NY
---
Most Recent Answer
By guest (Guest Post) Flag
February 22, 2009
She should only have been weaned a short while ago. Her system needs some time to adjust. Unless she has diarhea give her a little time. A little rice is a good idea, too.
---
By G. Maree. 2
I found blood in my 10 Year old Miniature Poodle's diarrhea poo. I fed my dog a little left over beef taco mince yesterday, Tuesday 15th Sept 2015 and the following day, Wednesday 16th Sept. 2015, she had diarrhea. This is not uncommon with some things she eats, the food just doesn't agree with her stomach, unless it's her own food. But I noticed for the first time that there is a little bit of blood in her poo this time. I'm wondering if it's because of the mince?
She hasn't been to the vet in about 3/4 years or wormed and vaccinated either, my dad doesn't listen to me. Could that be the cause? I'm trying to get my dad to get her an emergency vet check-up and have been for the last 2 Years. He's an idiot. I don't want to come home and find her dead. :(
---
Most Recent Answer
By Lizzyanny 9 1,251 Flag
September 18, 20151 found this helpful
It is likely your dog has hookworms. They are very common and often produce blood in the stool, sometimes quite a lot. It looks scarier than it is. But your dog needs vaccinations and worming and heartworm treatment. Could you find a friend or relative to help out with a trip to the Vet? Perhaps you could babysit or do yardwork for the payment
---
We have 3 dogs. 2 are rare hunting dogs and one of them has started to lose weight. He is eating and drinking fine, but his stool is soft. This happened to him during the summer and I took him to the vet who ran a bunch of tests. Everything came back normal, but he was treated for round and hook worms just incase and was placed on antibiotics. This temporarily solved the problem, however now we are facing it yet again. I'm trying to avoid another trip to the vet. I recently tried rice with hamburger and broth, but it did not show signs of improving so he is now back to his normal dry food. Any suggestions would be appreciated. He is also UTD on shots.
By Crystal
---
Most Recent Answer
December 24, 2014
Additional information:
If you decide to try a different vet, you can request copies of your dog's tests and evaluations for the new vet-to save retesting costs and also so the new vet has all possible information for the examination. Delivering the test and other info from the prior vet a day or two before the new exam will help the vet prepare for the exam.
---
My 7 week old, American Bulldog Boxer cross, puppy Bronx seemed to have a bigger appetite. Earlier today as my husband was making him dry food with warm water, Bronx decided to take 2 bites of my older dog Blue's food. He did it 3x today back to back which is the most he has eaten today. Now he is pooping a lot more. However his poo is normally a solid small line and now it has become watery and solid. Could this be bad in reference to his stool changing?
By losoya