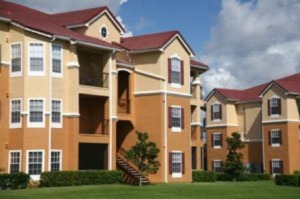 When moving into an apartment from a house, there is often many things you will no longer need or want. This guide is about downsizing from a house to an apartment.
Ad
---
Solutions: Downsizing From a House to an Apartment
Read and rate the best solutions below by giving them a "thumbs up".
As we become senior citizens and decide we want to enjoy life and move to an apartment to eliminate yard work and home maintenance, don't forget to keep in mind one very important thing. How far will I have to carry my groceries and everything else before getting to my apartment? The apartment might be lovely, but the distance you have to haul things might not be so lovely, especially in the rain, ice and snow.
By Joanne from Fond du Lac, WI
Give a "thumbs up" to the solution that worked the best! Do you have a better solution? Click here to share it!
Questions
Here are questions related to Downsizing From a House to an Apartment.
I will be moving from my home to a apartment. I have over 60 years worth of stuff, both mine and my parents. Can anybody offer any ideas, I feel so overwhelmed.
By Lynda from Kearny, NJ
AnswerWas this interesting? Yes No
Ad
---
---
Most Recent Answer
By Meemaw [57] 05/09/20100 people found this helpful
When I got ready to downsize I went room to room and videoed each room before I changed anything. Oh, and don't forget the yard! When I got to each room I talked about different memories that each room held. I spotlighted a particular mirror that I would not have room. I talked about where i got it and why it was special to me. That was 2 years ago. I've watched my video a couple of times and I get enjoyment not sadness out of revisiting my things that I gave away & sold. My grown kids have even watched it and they want a copy of mamas house.
---
I have to downsize from my house to an apartment. I have been in my house for years! And to be honest I am overwhelmed, does anyone have any tips?
By Lynda1972 from Kearny, NJ
AnswerWas this interesting? Yes No
Ad
---
---
Most Recent Answer
By Tracy_Marie [1] 08/30/20120 people found this helpful
Decide which big furniture things you need to have. The basics, bed (with mattress & box springs), dresser, couch, 2 lamp stands, one by couch, other by bed. Empty the dresser. Return basic items you must have, like underwear and socks. Now fill the rest with things you wear all the time; (even if you usually hang them up) blouses/shirts, pants, skirts, dresses. Include shoes, slippers, nighties, bathrobe, etc.

When it's full, that's it! Drawers in lamp stands are for toiletries and office supplies respectively. Use a large suitcase for linens (including towels). When it's full, that's it! Medium size suitcase, kitchen stuff. What won't fit, buy again later from Goodwill. This is just essentials for when you move in. A small suitcase with legal/bank documents. Anything else is not needed for survival. Sell it.

Hobby equipment can go with you, but not supplies. For example, quilting. Keep sewing machine & equipment. Give away all cloth & threads. Hard? Yes. Fun to buy new later? Yes!
---
What is the best way to price and collect the money from a "moving to a smaller place sale"? I am having to help my parents downsize and everything must go! I need a good way to make it easy for my parents and me. The sale will be inside the whole house.
By Rita from Tuscaloosa, AL
AnswerWas this interesting? Yes No
---
Most Recent Answer
By Laura Justice [2] 06/08/20100 people found this helpful
If you have things that aren't going to be sold, put them all in one room and keep that door closed. Another way is to cover the items with a sheet and a note; not for sale.
Good luck.
---
I've had it with all my clutter and large house. I can't get anything finished and it's getting worse. So my sister bought me a 37 ft. motorhome to make a new start. Now, how do I downsize? How do I go about doing this? Help!
By Veronica
AnswerWas this interesting? Yes No
---
Most Recent Answer
By Sandi/Poor But Proud [446] 03/18/20140 people found this helpful
For ever 4 things you own, pick one to keep. Give away or sell the rest. If you have things you really can't part with, store them in tubs and ask folks to keep one or two in their spare garages or attics, or spend the money for a storage space. I had a friend who wouldn't let go of anything when she finally got housing assistance. She had 18 days to move and ended up staying 71, owing over 1600.00 for back rent and fees, destroying her relationship with the new resident managers, and now had to cram everything into a smaller apt. You have to walk sideways in her house, all because she hoarded everything. If it's more important than your sanity, take some photos and then sell or give it away.