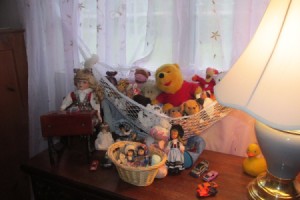 Yes, it can be done! Find the right web sites that sell the right organizers to fit your needs at a cheap price! I just downsized from a large townhouse to an apartment. I used every trick with every idea I could find for storing in a fashionable way. And I even have space left over.
I went through a few different web sites like; Hollar.com and jet.com. The prices are just $2-8 for all things! I found wire shelving, under the bed storage for blankets and linens, covered square cloth storage containers and lots of lock-on storage plastic containers, medium to large size. I marked each container brightly and can find everything if I need it!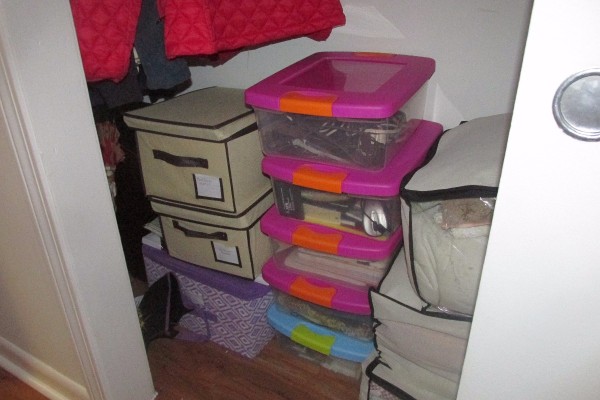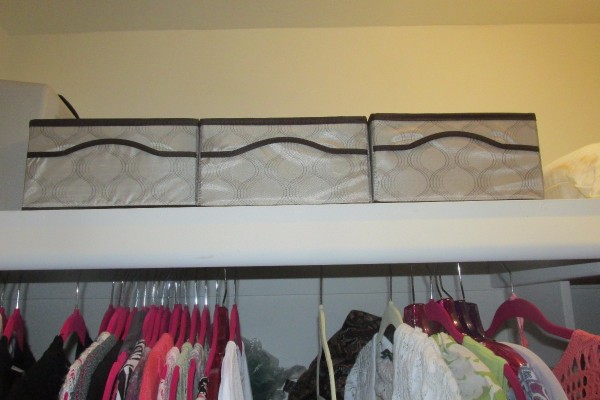 I hope this is helpful for those who need some organizing ideas. My favorite and most difficult was doing my "little" kitchen! A big blue basket for utensils as there were only two drawers. And the best thing was, it worked! I have a bookcase under this basket in my kitchen. No one can see it, I have an L shaped kitchen. How perfect. In my pantry, I was able to double the shelf size by using the wire shelving and putting shelving on the door. Fun!