Freezing Green Onions for Later Use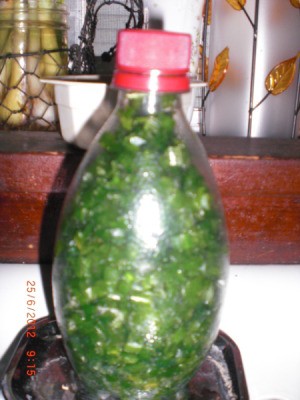 There was a pretty good deal on onions at the farmers market, so I got a few bundles. The green stems were clipped to size with kitchen shears, bottled, and placed in the freezer. Normally we only use green onions for fried rice, but my son likes omelets sometimes, so he might shake a few green onions into one! Very handy.
The bulb ends were placed in water and sat in the kitchen window to continue growing more onions. If all goes as planned we won't ever have to buy any more onions !
Source: This idea was found on pinterest. There are several items that can be re-grown from scraps!
By melody_yesterday from Sedalia, MO
Feedback
Post Feedback
Add your voice to the conversation.
Related Guides
Related Posts