Garden gloves not only help protect your hands while gardening, they can also provide some unexpected benefits. This is a guide about garden gloves tips and tricks.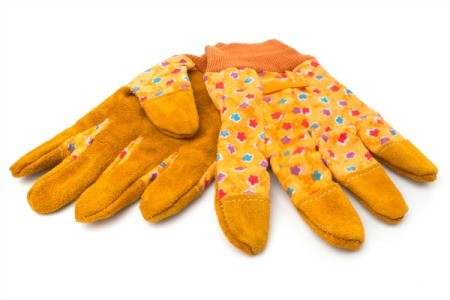 By Diane W. 3 2
I coat my hands with Bag Balm before putting on my leather gardening gloves. This helps keep my hands and nails healthy while, at the same time, keeps my gloves supple. As anyone who has ever used them knows, once they are damp, they tend to dry stiff, making it difficult to put them on.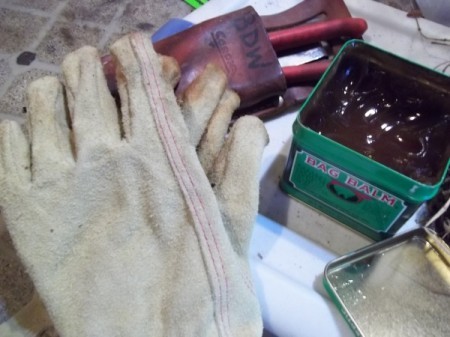 By likekinds 114 508
My interest in gardening began at an early age. When I was around twelve, I bought a pack of icebox watermelon seeds from my school for a dime. I bought a small paper bag of fertilizer from the local milling company, and it was a dime.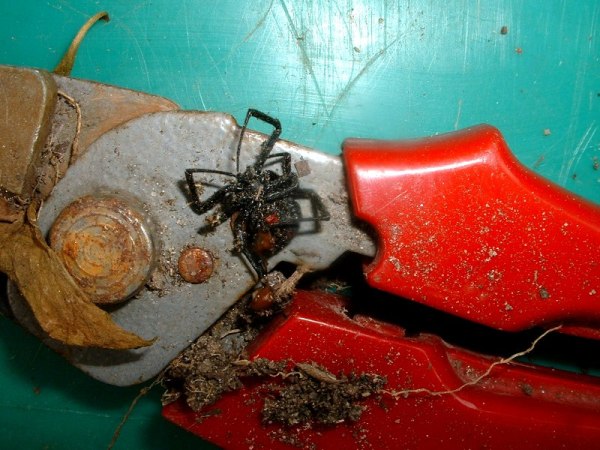 By EllenB 793 1
Gardening can be tough on your hands. A good set of gardening gloves is one the most important tools in a gardener's tool shed. Here are some tips for finding the perfect pair.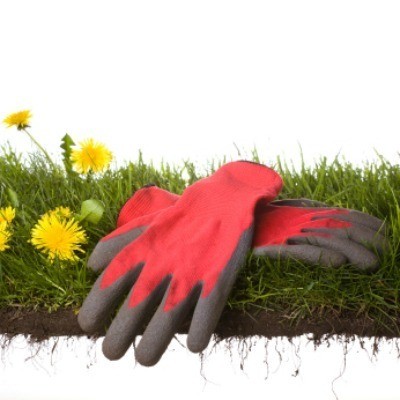 Use your gardening time to give your hands the spa treatment. Before you put on your gardening gloves, coat your hands with a thick coating of moisturizer. Rake your nails across a bar of glycerine soap to put the soap beneath your nails, and rub olive oil into the nails themselves. While you are gardening, your hands will be moisturized. When you finish, use a nail brush to remove the soap and wash your hands.
By Chris
I often pass by my garden, and have found that I consistently pull little weeds out from the soil. Then I have to spend a few minutes trying to get the dirt out from under my fingernails. Now I leave an extra old pair of gardening gloves outside, right by the garden.

By Kat M.
By judyarbo 2
Before gardening, scrape your nails over a bar of soap. This makes it really easy to clean dirt from your nails after gardening. This also works when wearing gloves.
By Judy from Eugene, OR
Before I start working in my garden, I put a thick coat of lotion on my hands then I put on my cotton garden gloves. When I finish in the garden, I pull off the gloves and have very soft hands.

By Leslie from Brandon, MS
By Laura Harlan 11 2
Want to keep your hands warm while working outside during these cold winter months? Try this: Put on a pair of thin, disposable latex gloves, before putting on your usual gardening gloves. Your hands will stay toasty warm for hours. Try it!

By Laura from Elberta, AL
Gardening, even with gloves on, can dry out your hands. Apply petroleum jelly or hand lotion to your hands before putting on your gardening gloves and your hands will be soft and smooth after a day of gardening.