Home Remedies for Poison Ivy
When you come in contact with this plant, you want to reduce the inflammation and painful itch. This guide is about home remedies for poison oak.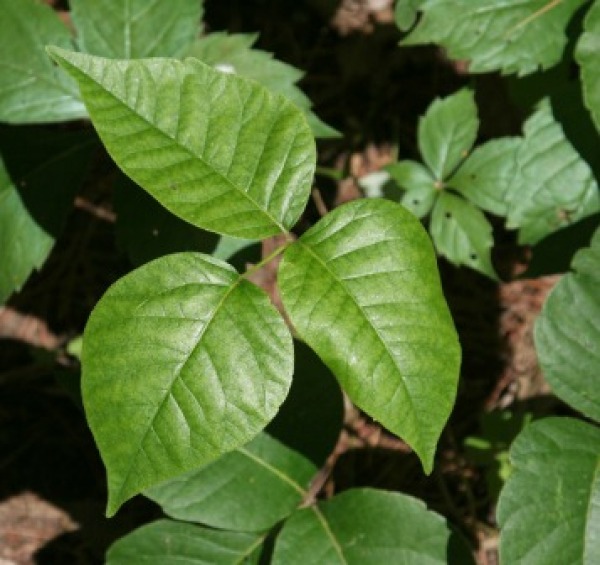 Filter

: All Articles
Sort

: Relevance
Does anyone know of some homemade cures for poison ivy?

Thanks
Sandy from Bluff City, TN
February 6, 2009
0

found this helpful
Use a cap full of Clorox bleach in a tub of warm/hot water. Soak your entire body in the tub until the water begins to feel cool. The poison ivy will clear up within days. Of course if its on your face, dont use bleach!
January 22, 2013
0

found this helpful
If you're lucky enough to live by the ocean, a quick dip will stop the spread and clear it up in a day or so. If not, strong lye soap works well.
Read More Answers...
I had it all over my arms and ankles. I tried alcohol, aloe, witch hazel, dish soap, lemon, etc.! No relief, the itch was killing me. It would wake me up in the middle of the night!
Finally, what finally dried it up after a week is a spray called Tecnu. It's at Walgreens or CVS. It is awesome. It cures the itch, cools the area and dried it up. It cost me $14.00 at CVS. Just thought I would share!
What can I do, short of going to my doctor, to treat poison ivy, especially the itch? I've had it before, but it's never have been this itchy!
Thankz a million in advance.
By AL from Pittsburgh, PA
August 7, 2012
0

found this helpful
Crush 6 Bayer asprin and disolve into 1/2 cup of rubbing alcohol and apply at least 3 times a day. Stops the itch and dries up the blisters. Have used this for years. Note of caution: Store in glass container only. I don't know why, but Bayer seems to work the best. Hope this helps you.
August 7, 2012
0

found this helpful
I use hot water. I got it on my hands one year and found a site on the web that recommended hot water to ease the itch. I hold my hand under the faucet, running hot water, (not burning hot, of course). The hot water releases the histamines that cause the itching. The itching will stop until the histamines build up again... usually in a few hours, then I do it again.
This wouldn't be practical for some areas on the body but worked great for me on my hands,
Read More Answers...
Is there a good cream for the itch from poison ivy? I've had the bad experience of getting poison ivy again, this is the second year. I've never had it before until last year and this year. I've gone to the doctor and was prescribed some pills and cream for the itch and rash.
It's been over a month and I still have the rash. It's slowly going away. My question is: There is an over the counter cream called Zanfel that is sold at Walgreens in a little tube for over $35.00 that is suppose to stop the itch within 30 seconds and start clearing up the rash by the second day! Has anyone ever tried this cream and does it really work? Is it worth the money for such a small amount? I have relatives that swear that it works great, but I reviewed it and found others that would not buy the stuff and said it didn't work at all. Should I buy this or not? Is there a generic brand that would work better and cheaper? Any help would be great. Thanks.
By Linda from Brighton, MI
June 15, 2013
0

found this helpful
I like a product called Solarcaine: Aloe Extra Burn Relief. It has lidocaine, and it stopped the poison ivy itching far better than hydrocortisone. It's made for sunburn, but it really worked for my poison ivy. I don't remember the exact cost, but it was quite inexpensive.
June 18, 2013
0

found this helpful
The old school way: Fals Naptha soap
Read More Answers...
Is there a treatment for poison ivy in a pill form? I have tried all the over the counter medicines to stop the itch, etc., but nothing seems to help. Outside of going to a doctor does anyone know if there anything else I can take?
By Bren
May 5, 2012
0

found this helpful
I am an experienced poison ivy victim-not anymore. After running down treatment after treatment and going to the doctor for shots and steroid, I went to an Apothecary shoppe and bought Rhus-tox. This is a treatment of 3 vials taken for 3 consescutive weeks on the same day of the week.
Pill is not as strong as the liquid so I highly recommend the liquid. Cost me about $22. I would have paid $2200.00 for it. Can't be used while you are infected but after you are clear. Take it. Once a year treatment is all you need. I have not had poison ivy for 3 years. For the relief of the itching, buy Gold Bond ointment. It is soothing and cool. I feel for ya, buddy.
May 6, 2012
0

found this helpful
Rub a green tomato on it several times a day and it should clear it right up after a day or too.
Read More Answers...
Any new ideas on treating poison ivy? My arms started with the rash, itch three days ago and I am about to go crazy. Not to mention that it looks so gross!

Jan from South Carolina
December 2, 2005
0

found this helpful
when I was a kid, a neighbor burned brush with poison ivy. I had it everywhere and doctors gave internally and external medication but I had it so severe, it barely worked. The doctor was going to admit me into the hospital but told my mother to take me to the beach and let me soak in the ocean. It worked wonders and back at home my mother made a salt salution but it didnt work. We went back to the beach for another soaking and brought home gallons of sea water home. I was able to wear clothes again and keep my eyes open within 4 days. Everything cleared up within a week. Since then mild cases of it is always cleared up in a day or two after a day at the beach.
February 15, 2008
0

found this helpful
I don't know if this will work once you are in heavy break out mode but, it works for me when I do this just a few hours after contact and welts appear.
1) Get out of your contaminated clothes.
2) Apply liquid dish soap (Dawn) to area. No water. Rub in, and then wash off - don't dry.
3) Apply Baking Soda to the wet area liberally. leave on a minute or two. It will itch a little.
4) Rinse baking soda off with vinegar. (yep, the stuff in the fridge with vinegar will bubble like crazy and tingle.)
5) Rinse with fresh water and dry.
My welts were completely gone within 3 to 4 hours. It's worked for me 3 times so far. It's cheap and it's stuff I already had in the house.
Read More Answers...
Does anyone know how to treat poison ivy and how to prevent it?
By Paula M
August 5, 2012
0

found this helpful
Jewelweed works wonders and Mother Nature supplies large amounts of this wild weed. Just break off some tips and leaves, smuch them up and rub on the affected areas. No cost, no chemicals.
August 6, 2012
0

found this helpful
To guest99. What does this jewelweed look like? Could you provide a picture so we know what leaves to look for. Do they populate the midwest or just southern states?
Read More Answers...
My husband has poison oak on his leg. Any ideas on how to cure it?
By Elizabeth D.
June 27, 2011
0

found this helpful
My husband and I both have been inundated with poison oak. I had it so bad two years ago that my eyes were swollen shut! Anyway, I used plain rubbing alcohol on it to dry it out. Every time I started itching, I just took a cotton ball soak in the alcohol and rubbed it over the spots. My husband used this tip too, but he used all the alcohol and didn't tell me so we ran out. He tried straight bleach and that worked too. But, I'd be afraid of the bleach burning my skin if I was sensitive to it, which I am.
June 28, 2011
0

found this helpful
My husband can look at the stuff and break out. I buy Ivarest at the drug store and it works for him. Also, and I don't know for sure about this one but a doctor told my mom years and years ago to use Octagon soap on it. That would be an old timey cure.
Read More Answers...
I have poison oak on my body and it is very easy for me to catch this. Are there any people out there who have home remedies for this? Help! Please.
By Jimmie
September 20, 2010
0

found this helpful
This is not exactly a home remedy, but I have used this product for at least 40 years. It is better than any ointment or remedy that I have ever heard of. It is available in most health food stores. If you cannot find it, it is available on Amazon.com. The product is a homeopathic tablet, Hyland's Poison Ivy/Oak tabs, and they are relatively inexpensive, $7.98 for 50 tabs. They not only will clear up the rash almost overnight, but you can take the pills for several days before a camping trip, and if you accidentally are exposed to the ivy, you may end up with just a blister or two...perhaps nothing.
I picked wild blackberries every summer for years, and I used this product. I remember well a time when I slipped off a log and fell spread eagle on my back in a batch of poison ivy. I had been taking 2 pills a day for about 7 days, and never got a blister. I very highly recommend it.
Harlean from Arkansas
September 22, 2010
0

found this helpful
I got poison ivy all over my hands and fingers one year. I found by putting them under running water (as hot as I could tolerate) would keep them from itching for almost an hour.
After cutting an overgrown yard one day, our oldest son had poison ivy all over his face. The doctor had given him medicine but it didn't stop the itching. Hot washcloths on his face every thirty minutes or so also made this bearable until it went away.
Read More Answers...
I have poison ivy on my face and I have done all of the treatments and I believe that it is getting better. Well, I don't know if it's getting better because it's all dried up! Please tell me if that's good or bad. I need info.
By Bean-o from MA
May 11, 2011
0

found this helpful
Wash your face with fals naptha soap.
May 15, 2011
0

found this helpful
Yes, the fact that the rash is drying up is a very good sign. The liquid that comes out of the bumps is what spreads the rash. My entire family is extremely sensitive to poison ivy. Calamine never helped, but a gel called Rhuli-gel worked like a charm!
Read More Answers...
I've heard that poison ivy hates boron-rich soil, and that an easy way to kill it off and prevent it from re-growing is to add borax to the soil. Has anyone else heard of this? And do you know if it would hurt other plants as well? I have three 100+ year old maples that I really don't want to kill. I have tons of poison ivy, and this seemed like a relatively cheap and safe way to get rid of it. Any ideas?
How do we use Fels Naptha to effectively treat poison ivy rash? And anything special to do with it to make laundry soap for poison ivy clothes?
© 1997-2016 by Cumuli, Inc. All Rights Reserved. Published by
ThriftyFun
.
Page
generated on July 22, 2016 at 11:26:53 AM on 10.0.1.157 in 805 msecs. Use of this web site constitutes acceptance of ThriftyFun's
Disclaimer
and
Privacy Policy
. If you have any problems or suggestions feel free to
Contact Us
.