Home Remedies for Restless Leg Syndrome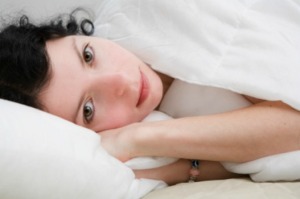 Many people who suffer from RLS find relief without prescription medications. This is a guide about
home remedies for restless leg syndrome.
Solutions
Share on ThriftyFunThis guide contains the following solutions. Have something to add? Please share your solution!
I was diagnosed with Restless Leg Syndrome and was given a prescription
which I had several bad side effects from and it was also addicting. So I did not take it long.
I was talking to a friend of mine who told me she also had Restless Leg Syndrome and she took 1 table spoon of apple vinegar cider nightly for years and has not had to take any other medication since for it.
Since I cannot stand the bitter taste I bought some apple cider vinegar tablets and I have not had any more restless nights and I don't have to take it as often now just as needed. They are not expensive. I buy 250 mg - 250 Tablets for $7.39 and they last me a long time. I hope this helps as many of you as well as it has helped me.

Read 9 Comments
I'm a 51 year old man and have had Restless Leg Syndrome (RLS) for 10 years and in my arms as well on occasion. I've read and surfed the web like you, heard of all the crazy RLS cure ideas but what I found out that works for me was when I stopped all caffeine intake and most sugar intake for just one day and that night, zero RLS.
If you can't do without caffeine and sugar, try the herb Kratom. You can buy it online at a hundred different U.S. websites and it's 100% legal. Kratom has some of the same alkaloids as opiates but not the same effect. It's a nice calming feeling but it also calms RLS. If you ever had a pain med prescription, you might have noticed your RLS had also disappeared. Kratom is a way of getting the alkaloids without the real opiates or need for prescription. Kratom is completely safe, overdoses are impossible but do your own homework to verify my words. Hope this helps.
Editor's Note: Read this Wikipedia entry for more information about the controversial Thai herb Kratom, or Mitragyna speciosa. Please consult with your health care provider before starting any herbal treatments.
---
Read 1 Comment
I have suffered from RLS (restless leg syndrome) for years, but cannot tolerate the prescription for it. My doctor, who also suffers from it, drinks 8 oz. of tonic water every evening. I tried it and it works. For those who can't have sugar, like me, there is a diet version available.
Read 1 Comment
Questions
Ask a QuestionHere are the questions asked by community members. Read on to see the answers provided by the ThriftyFun community or ask a new question.
December 25, 2013
2

found this helpful
Every night my left legs shakes and vibrates. Is that restless leg syndrome? What can I do to make it stop? Please help.
By Andrea
December 27, 2013
0

found this helpful
Could be... sometimes caused by a lack of potassium. Bananas are rich in potassium. Try eating more potassium rich foods.
December 27, 2013
0

found this helpful
It would be hard to say what is causing your leg to shake. You really need to see a Dr. about this one. It would be bad to assume you have one problem and find out later it is something else, and should have been treated differently.
Read More Answers
May 29, 2013
1

found this helpful
RLS is one of the most annoying, and stressful things for me. When I go to bed at night say, 9 o'clock, I usually can't fall asleep till 3 am. My hands, feet, and legs keep me awake all night. The feeling is sometimes so uncomfortable for me, I cry.
My doctor thinks I'm crazy, because I'm so young (18). But my mom suffered from it and my father has diabetes. The feeling in my hands is the most uncomfortable for me; it feels almost as if somethings crawling through my fingers. I feel like I have to crack my knuckles every second and shake my hands to stop the feeling. Unfortunately that doesn't work, neither does stretching my legs before bed, or gently massaging my feet. Somebody please help me.
By Christina
May 31, 2013
0

found this helpful
I do not suffer from RLS but just read an article about it. It was suggested a glass of water drunk just before bed...may make you get up at night to go potty, but that's better than the restlessness. Also I read a good drink of vinegar (I love pickle juice) would help. Just a thought - good luck and God Bless.
June 10, 2013
0

found this helpful
I took requip for this same thing and it affected my heart in a bad way. Just wanted to share that. Benedryl helped me, and I know how awful it feels to have Restless Leg Syndrome. There are many other suggestions on this site, but first and foremost cut out any aspertame. Also read the answer to this question by Ted on this link, he is quite knowledgeable on things of this nature.
Read More Answers
Anyone have any advice as to the best way to control nightly bouts of restless leg syndrome? I have recently begun to suffer with spasms, often severe and affecting my whole body. I am type 2 diabetic and need my sleep! I have heard a nightly dose of a couple of teaspoons of Milk of Magnesia could help. Has anyone tried this?
By Mary Lou from Canada
May 7, 2011
0

found this helpful
Please note that leg cramps and restless legs are two different things, so the remedies will probably be different.
I get restless legs at night and I take homeopathic tablets by Hyland's called "Restful Legs". The label says that they relieve: "Leg Jerks, Urge to Move Legs, and Itching, Crawling, Tingling Sensation in Legs". I order mine on-line from Puritan's Pride; however, you might be able to find them in a drugstore or health-food store.
May 8, 2011
0

found this helpful
I know, leg cramps and restless leg syndrome are NOT the same, However I do know some people (myself included) are helped by placing a small piece of bar soap (I cut a bar of Ivory soap in to 4ths) under the bottom sheet. Give it a try for a week or two.
Cheap and works for many people.
GG Vi
Read More Answers
I have one restless leg and it keeps me from falling asleep for hours at night. I have tried meds but didn't like the feeling it gave me. Does anyone know a way to stop the feeling of having to move my leg (one leg)? I would appreciate any help.

az2010 from Easthampton, MA
June 18, 2009
0

found this helpful
I read on this site that restless legs usually mean that the person is deficient in Folic acid. I bought the Nature Made SuperB-Complex with Folic Acid and vit. C. and have had no RLS since. I suffered for years and at last I finally have relief. I take one tablet after dinner and that seems to do the trick. You must have the B12 with the folic Acid for absorbtion. I now swear by it.
April 4, 2011
0

found this helpful
Hello az2010,
I hope you have found a cure for your 'restless legs' by now but in case you haven't I wanted to write to you. I have suffered severely from restless for over 30years. It's an hereditary problem but there is help.
I take a medication called Sifrol which is prescribed to me by by doctor. I couldn't survive and remain 'sane' without it. I need to take one four times a day and/or before sitting for extended periods e.g. theatre, long car drives etc.
Good luck, I hope you find some relief.
Robynne. Port Macquarie, NSW, Australia.
Read More Answers
Does anyone have a home remedy for Restless Legs Syndrome? I have a prescription, but tend to build up a resistance to them and need to take a break from them. Unfortunately, there's no sleeping without them. I need help!
By Cricketnc from Parkton, NC
October 4, 2010
0

found this helpful
I use a bar of lavender soap. Lavender soap under the sheet was suggested by Dr Oz on a recent program. I roughen the surface of the bar and then rub the bar on the sole of each foot. I then leave the bar under the sheet during the night. I have found that it works well.
January 16, 2011
0

found this helpful
We have restless leg syndrome in our family; my brother, sister and I all suffer from it. I get it the most and hardly get any sleep at all. I'm always up and thrashing about at night and my husband gets really annoyed.
My feet are always so hot too.
My husband did some research and brought me a ReBuilder device which has completely cured me restless leg syndrome and I used it a lot less than they say!
After only a few weeks I got the best night's sleep and now have no problems at all.
My husband brought me the ReBuilder Medical Treatment model: 2407 but the cheaper 300 model would probably work just as well.
I'm attaching a picture I found so you know which model I got.
Here's the website if you find it helpful: http://www.rebu -model-2407.html
P.S. I also make sure I drink at least 2-2.5 litres of spring water every day, this also helps with restless leg syndrome immensely.

Read More Answers
October 6, 2012
0

found this helpful
I have twitchy legs at night, my doctor says its not RLS. It seems to start in my lower back and go all the way down my legs, I can feel it in my hips, my groin, my knees, and it's a painful hurt. I personally think it's a nerve problem on one side, but now the other side is acting up as well. If I don't move my legs when they feel they need to move, it seems to "hurt". I sleep on a heating pad (on my hips) and take half a Vicodin every night before bed. It's starting to not help with the Vicodin and heating pad anymore. Any remedies I can try that anyone can think of?
By Trisha H
October 8, 2012
0

found this helpful
Find another doctor. This certainly sounds like restless leg syndrome to me.
October 9, 2012
0

found this helpful
Hi Trish! I have the same problem and take Loratab at night, which does help. But what helped me the most was L-dopa, which is actually used in Parkinsons. Even though L-dopa helped me a lot, I couldn't remain taking it because I was allergic to it, but if you're not sensitive to meds, you may not have a problem with it. Talk to your doctor about trying it. I saw the reaction in about 3-5 days after starting. Hope this helps!
Read More Answers
Does anyone have a homemade or natural remedy for restless leg syndrome? I have had RLS for most of my life. Until recently I was taking Requip and was extremely satisfied with how much it helped. About 4 months ago I changed doctors and the new one told me to come off the Requip, along with several other meds I had been taking because she didn't want me on anything she herself didn't prescribe, but she wouldn't prescribe the Requip or anything else for the RLS.
I have since quit that doctor (many reasons) and have gone back on the Requip (my pain doctor gives it to me). However suddenly I can't take it anymore. Whenever I do, I spend the entire night throwing up and the whole next day severely nauseated.
I need something natural or homemade that I can take. Right now I'm back to pacing the floor most of the night and not getting more than a few minutes sleep at a time.
Can anyone help me? I'm desperate!
By Cricket from NC
December 30, 2011
0

found this helpful
The best thing that works for me is putting a bar of bath soap between my sheets at the foot of my bed. Sometimes when my legs feel restless but I'm not ready for bed yet, I take a bar of dry bath soap and rub it up and down in small circles on the back of my calves. I don't know why these remedies work but they do. Give it a try. It can't hurt.
January 2, 2012
0

found this helpful
Restless leg syndrome is often caused by Folic Acid deficiency, you need to take it with the B vitamins mainly B6, and B12.
Read More Answers
Related Content