Home Safety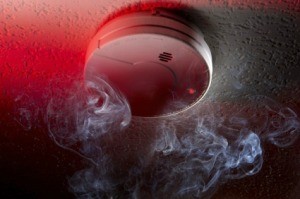 Home should be a place where you feel safe. This is a guide about
home safety.
Solutions
Share on ThriftyFunThis guide contains the following solutions. Have something to add? Please share your solution!
With the sad economy and people losing their homes, jobs, cars, etc., we need to rethink our own home safety. I live in a neighborhood that was 0.05% crime, it is now up 300%. People who have lost everything are reduced to crimes. Here are some tips for home safety that I have researched and compiled and feel this will be helpful to most.
Anything you own, if you do not want to have it taken, do not leave it in an unlocked car, on a porch, in the yard, or on a table in an unlocked home. Don't leave your purse or wallet in a store shopping cart.
It may cost a few extra dollars a month, but leave the porch lights on at night. I have a large pair of men's work boots on the porch and also leave a TV on. Do not let mail or deliveries on your porch, pile up. If you have a garage, park your car inside, that way no one knows if you are home or not. Check window and door locks often, particularly after any service calls or workers have been in your home. Burglars do not want it to be a big job to get into your house so make it hard for them to do so! Walk around your house, view it like a potential robber. What do you see? Make notes. Thorny Rose Bushes are great in front of basement windows. Single glass panes in basement windows? Invest ASAP in Glass block protective windows.
The number one deterrent of a robber? A Barking Dog! Also, if you have a newer car with an alarm or beeper, keep it next to your bed, if you hear something, Press it and sound the alarm!
Make a plan of action with your family for fire safety or home invasion. Always have flashlights available and check the batteries in your smoke alarms often. Make everyone conscious of potential dangers of not locking up the house. There is a big difference between an Entering charge and a Breaking and Entering charge, it goes from a misdemeanor to a Felony, so don't unintentionally invite strangers inside!
Don't accept blocked phone number calls, our rule is this "If you don't unblock, we don't talk!"
Last but, not least do not leave valuables in window and door view areas especially handbags on a table seen through a window. Stay safe, be aware of your surroundings. God Bless America! Please feel free to add your opinions and tips!
Source: various police tips, internet safety article, and tips from our house
By Missy MM from NE, OH
I look around the house or other peoples houses I go to and see phone charger cords, iPod cords, CD cords, xBox cords, and the such. Looks innocent enough right? Wrong! Most times people just unplug their appliances and go.
I'm writing this because I know a young lady who, when her first child was little, asked her sister to lay the baby on the bed, and turn off the box fan. She unplugged the fan from the extension cord, leaving the extension cord plugged into the wall. The baby must of had an upset tummy, because she rolled off the bed and puked right on the extension cord. She lost her baby that day, just because someone didn't think ahead, or gave it any thought of it being a safety issue.
Please pass this on to your friends - unplug anything that is plugged in when not in use, whether there are kids around or not. Get in the habit! You will never think about these dangers if a friend should come for a visit with a child in tow. It would be so easy for them to pick a cord up and put in their mouths. After all we can't be everywhere at the same time. Please pass this on to all.
By sandy2009 from Lexington, VA
For protection at home, especially if you live alone. Check the distance from different areas in the house where the panic button on the car remote will set off the car alarm. Having the car remote close by in case of an intruder, especially during the night, might prove to be a life saver.
By mascenika from Westminster, CO
Here in the east there has been a rash of robberies, by breaking into people's homes. The thieves go through open windows. You can buy a window lock, that allows you to open the window, and lock it in that position.
The lock allows for ventilation by securely holding double hung windows in partially open position. Windows open fully when guard is released. 1-9/16 inch guard/mounting area required. 7/8 inch minimum glass inset. 3/4 x 1inch strike. Screws included.
So if you want just a little fresh air you can set the window lock, that the window is only open a few inches. You can either purchase them on the Internet or in a hardware store. They are also called window vent guards and are made by Stanley.
By Lynda
October 2, 2009
1

found this helpful
If you don't have a house alarm, you can always put an alarm system sticker in your window anyways! It may help deter burglars. Also, a car alarm can be used, if you can sleep with your car alarm remote with you.
Read More...
I have a beautiful infrared heater, which we love. I had it plugged into these two adapters. I did not know it was wrong to use these together.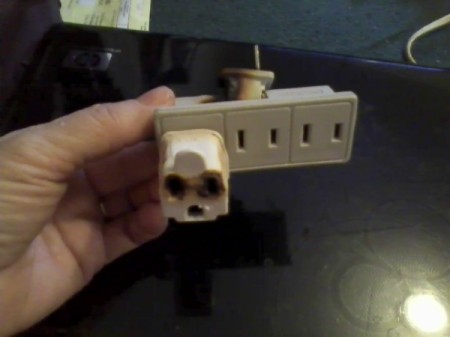 Read More...
Even during hot weather, make sure you lock your doors at night. Put poles in your sliding glass doors so no one can push them open. Install deadbolt locks in all major outside doors. Have motion detector lights outside.
Read More...
Put your car keys beside your bed at night. If you hear a noise outside your home or someone trying to get in your house, just press the panic button for your car. The alarm will be set off, and the horn will continue to sound until either you turn it off or the car battery dies.
Read More...
Related Content