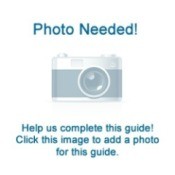 Therapeutic heat packs can be quite helpful to treating aching muscles and other ailments. You don't need to buy an expensive one at the store, when you can easily make one at home. This is a guide about homemade heat packs.
Ad
---
Solutions: Homemade Heat Packs
Read and rate the best solutions below by giving them a "thumbs up".
Ingredients:
1 part dried lavender flowers
1 part dried eucalyptus buds
1 part buckwheat seeds
1 pouch fashioned into two sections
Directions:
Sew fabric into two equal sections leaving ends open. Divide ingredients into either end and sew shut. For stress headaches heat in microwave for 30 seconds. For migraine headaches place in freezer and then apply as necessary.
By Suzanne S.
Give a "thumbs up" to the solution that worked the best! Do you have a better solution? Click here to share it!
Questions
Here are questions related to Homemade Heat Packs.
How do you make herbal heat and cold packs with rice or feed corn? Does anyone know of easy patterns for these?

Beverly from Fall River Mills, CA
Ad
---
---
Most Recent Answer

By EDRN10/11/2011
I made my first rice hot/cold pack today and lo and behold, hubby hurt his shoulder. I heated the pack up and it was great. Except, it smelled like cooked rice. I wasn't sure I wanted to use any scent, because I wanted them for my migraines, and odors make me ill during a migraine. Will this odor go away in time or will it always smell like Uncle Ben is here?
I use rice for my heat packs, but have found it breaks down too fast. I make these heat packs for my Chihuahuas. They are used a lot and heated up frequently.
By Karin
Ad
---
---
Most Recent Answer

By marieaa65 [2]01/29/2014
I use wheat. and it holds the heat for a long time. Been using one for years. Just don't over cook it. Microwave 1 to 1 1/2 mins.
How do you prepare the rice for use in hot packs?
By Bev
---
Most Recent Answer

By Robyn [366]06/04/2013
You don't have to do anything to the rice. I put a sock in a jar and fold over the top of the sock over the mouth of a jar and just pour it in the sock. Then I tie a knot in the sock.

Don't use any kind of metal tie such as a hair elastic with a little metal piece on it or it will ruin the microwave. I always just tie a knot in the sock. Then microwave for about a minute or so.

They can get very hot so be careful if you are using it on someone else.

Blessings,

Robyn from Tennessee
I would like to make some homemade heat packs, but I would like to use felted wool. Does anyone know if this would pose a fire problem in the microwave? Also, I would like a lighter material than rice to use as a filling. Any suggestions? Perhaps millet?

Joyce from IN
---
Most Recent Answer

By Heather H. (Guest Post)01/17/2007
For not so nice looking packs, I have also used a rice filled men's athletic sock. Just nuke it for about 3-4 minutes to use (make sure the animal/human won't be touching it or it is wrapped up at first because it will be hot!)

Works wonderfully when we have a cold snap and the furnace can't quite keep up. Not only do they add heat, but humidity, which makes the air seem warmer and for many pets is very important. We have used these for keeping warm finches, parakeets, hamsters, our iguana and us. They also work great in our dog's crate, though we just usually let her sleep with us on night's like that.

The rice can start to smell burnt, but we have found it doesn't make a difference.

If you want nicer looking packs, you can use the sock filled with rice as the inner layer and make the nicer, outer layer removable for washing.

Have fun!
I would like to make a bean or rice heat pack, but I have a few questions. What fabric should you use? Are they safe for children? How long do you microwave them? I wanted to make them for my nephews for Christmas, who are both just under two years old. I worry about them chewing on them. I wanted to make a 2-D pattern of an animal. Any good suggestions on shapes or cut outs to use?

Kayc from Rochester, MI
---
Most Recent Answer

By Barbara Grow [2]11/23/2008
Hi Kayc,
I make and sell the rice bags and I make them out of fleece, then microwave them 2-3 minutes. You get a nice moist heat with the fleece and you can find all kinds of patterns. You can also put them in the freezer for the little boo boos the little ones have. Make them any size you want. I make most of mine for adults and they are 12 inches by 12 inches. Good luck from another Michigander, Barb
Can I use silica gel beads as filling for a microwavable heat pack? Or, I've heard of glycerin beads, but can't locate them. Any ideas?
By vcates from South Jordan, UT
---
Most Recent Answer

By Cindy [3]04/05/2011
Hi there! We use men's tube socks or women's knee high socks for heat packs (one of a pair that remains with no holes or tears) and fill with dried white or brown rice or dried barley. Works like a charm and if the sock happens to rip, we save as much rice or barley as possible, boil it up and add it to our dogs' food before starting all over with another stray sock. Can't get much thriftier than that! :) Good luck!
I want to make my own heat packs as Christmas gifts. Some have posted that they use rice, others use flax, some use oatmeal, etc. The ingredients don't cook or go rancid, etc. after use?
Also, which ingredient can I use for scent? Some say lavender turns after being heated and there were a few scents that didn't work at all.
Help!
By BeachMouse from Canada
---
Most Recent Answer

By Marg [3]12/14/2011
The only thing I use is rice, beans or both. No, they do not go bad or rancid as I've had mine for at least 5 years and use it over and over.
What type of corn do you use in a heat pack?

Deej from Phoenix, AZ
---
Most Recent Answer

By Carolyn Phillips [10]02/13/2008
Buy feed corn at a feed store; sometimes it's called deer corn. Be sure and microwave the corn you're putting into the heat pads... not a long time, maybe a minute or so. I didn't microwave the corn and imagine my surprise when I saw these bug-like things in the closet... it was weevils hatched from the corn. Good grief :)
My friend has frequent joint pain and I would like to make her a rice heating pad, but she does not have a microwave. Is there any other way to heat the rice heating pad? I think the pad would catch fire if she tried to heat it up in an oven! Any solutions out there? (She won't buy a microwave.)
By Linda W.
---
Most Recent Answer

By tahlula [4]11/14/2013
Hair dryer?
What heat pack filler stays hottest the longest?
By Christiana
---
Most Recent Answer

By Marg [3]12/14/2011
I use a mixture of rice and beans and my heat pack always stays warm at least an hour.
I want to know if I can use plastic beads to fill the bags?
By Elizabeth
---
Most Recent Answer

By Eileen M. [56]12/02/2013
You can also use dried corn kernels. Smells like popcorn when you put it in the microwave.
Can you use oil such as eucalyptus in a homemade heat pack with rice?

Terri from Tacoma, WA
---
Most Recent Answer

By Karyn [29]12/19/2008
Yes you can use oil with your heat packs. What I did was use lavendar essential oils and poured just a drop of two directly on the rice. The scent lasted a long time and was more pronounced when placed in the microwave for warming. Remember, women who are pregnant or breastfeeding should never use essential oils on their skin.
Can horse oats be used as a filler for homemade magic heating bags?
By Brenda from Rycroft, Alberta, Canada