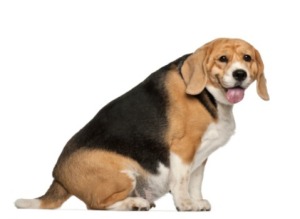 Specialty dog foods can be hard on your budget. This is a guide about homemade weight loss dog food recipes.
Solutions
Share a solution for this guide today!
Questions
Here are questions related to Homemade Weight Loss Dog Food Recipes.
My three year old Pomeranian is overweight. She will not eat any canned dog food and hardly the dry. We give her chicken, burger meat, and sometimes pork when we make it, for dinner. What can I get for her to help get rid of the weight? She is also on meds from the vet for allergies which adds to the weight gain. Thanks.
By Elaine
By
---
Most Recent Answer

By thriftyvicki02/16/2012
My dogs eat regular dog food for the most part, but I sometimes feed them baked potato, which the point of my saying that is they will eat vegetables. I'd say less meat, more veggies and other grains... and control her food! You do not have to keep a bowl full of food always handy for her to eat. You can put the food out once or twice a day in controlled amounts. Unless she goes out and kills something (smile) or learns to shop for food, that's that! (smile)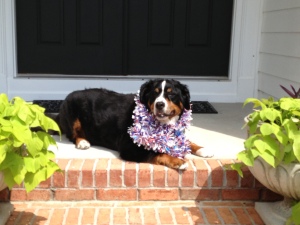 Our son's Bernese Mt. Dog has been spoiled since birth. She is now 12 and prefers to remain inside instead of venturing out for walks.
She is constantly panting. When she is taken out (bathroom breaks) her breathing becomes even more labored. Actually any exertion on her part causes her to breath rapidly.
I am hoping to find a healthy diet and exercise plan for an overweight older Bernese Mt. Dog. Any recommendation to turn her health around as far as feeding and exercise? TY!
By MGR from Atlanta, GA
By
---
Most Recent Answer

By frugalsunnie08/23/2013
After a vet check to ensure she isn't suffering a heart condition, start her off slowly - five minutes at her pace twice a day on the lead. Work up to a half-hour twice daily if possible, and be sure to try to interest her in games like fetch, chase, tug-of-war.

The vet will have other suggestions but the above is a start. I actually empathise with her, lol! I used to live in Cherokee county, worked in Alpharetta, and there were all those hot-humid Southern days you couldn't get ME out in that mess to exercise!

Since moving to the UK in late 2010 I've lost a good bit of weight because it's just not as hot here as it was back in the American Deep South:)

Good luck, she's a beauty but yes, she does need some, erm, weight management:)
We have a Golden Retriever who is overweight by 8 lbs. I see postings about adding rice and veggies, etc. However, it doesn't tell me how much of each. Any clarification would be helpful.
By
---
Most Recent Answer

By KansasCindy07/09/2012
Okay! First of all - and I am not an animal professional, but I am a life long animal pet parent - 8 pounds above average in a Golden is not cause for alarm! (I currently have English Mastiffs, so I "get" the large and huge breed dog issues!)

May I respectfully advise that you simply use common sense and apply human attitudes in a sensible diet for your fur kid? My dogs love, love, love most raw vegetables (they wait patiently as we harvest the garden, hoping for a tomato, half of a cucumber, or a handful of green beans) and we only feed them rice when they get sick and need to move to a bland diet for recovery.

Maybe you might want to consider reducing the processed dog food by a quarter cup or so a day, but use raw veggies before rice during healthy times. And again, 8 pounds "overweight" is quite a subjective judgement. Just toss the fur kid an extra baby carrot or those leftover green peas from supper! Veggies won't make them gain excessive weight! Good Luck!

Give your Golden a hug from me and don't sweat the small stuff! Okay?
My dog, Honeybear, is a 13 year old Chow Lab mix. The vet wants her to lose 5 kilos; she is 22 kilos. Can anyone please help with home made food recipe for her?
By Daphne
By
---
Most Recent Answer

By Binkabitz06/20/2011
I would suggest cutting back on what she eats by as much as 1/2 and add the difference back in vegetables. Such as chopped carrots, green beans, sweet peas, zucchini, etc. Any low calorie vegetables or a mixture of them added; Apples, carrots, pears, etc make good "treats".

I feed a raw diet and used this method as recommended by the vet to successfully reduced my mini poodle to a normal weight. She is hypothyroid, so it is difficult to lose weight but this did work for us.
I have a dog that is overweight and the vet tries to get me to use an expensive prescription food that I don't feel is necessary. Does anyone out there have any suggestions on what I might give her to help her lose weight?

Cosy from Columbia, SC
By
---
Most Recent Answer

By robin490810/16/2008
What kind of portions should i feel my 8# yorkie. She's at least 2#'s overweight. Dry food bag (blue buffalo weight control) recommends 1/2 cup per day, which is not very much but shes little (except for her belly). Should I use the same measurement for homemade food? I started giving her brown rice and veggies. 1/4 cup 2 x's a day. She still acts like she's starving with a Buddha belly! Any suggestions? Robin and Sunni