Keeping Pets Warm in Winter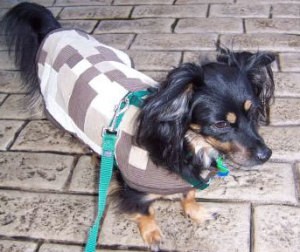 Making sure your pets are comfortable when the weather gets cold is important. This guide is about
keeping pets warm in winter
.
Solutions
Share on ThriftyFunThis guide contains the following solutions. Have something to add? Please share your solution!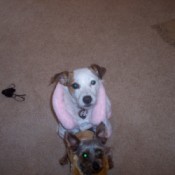 I had 3 doggies at one time, and getting them winter coats was a bit costly. So at an after-Halloween costume sale, I scored big and saved lots. I purchased several pet/dog costumes for $1.00 to $3.00 each. I looked for outfits that came with warm coats.
For the Yorkie, I purchased an adorable lion outfit with cap and coat. For the Jack Russell, I purchased an adorable unicorn outfit with cap and coat. For the Bichon-Malti-Poo mix, I purchased a tiger outfit, again with cap and coat.
These coats were thick and warm. They were easy to put on with Velcro tabs and well made. I think it was the Target after Halloween sale and I waited till it was 90% off.
I also buy doggie clothes like sweaters and t-shirts out of season at clearance prices. I know it sounds silly, but my doggie loves his warm clothes on cold days. Since he insists on coming with us on outings in winter and it gets cold in the car, someone stays in the car with him to make sure he is warm. I will try to attach one pic of the Jack Russell and Yorkie in coats.
BTW, we were trying to take a photo of Cookie the Jack Russell, alone and at the last second Oso the Yorkie, snuck in to steal the spotlight!
By Annie from Columbia, MO
October 25, 2011
0

found this helpful
What adorable babies you have! And what a great idea for the coats! I have 3 Chihuahua and plan to start looking for coats for them right after Halloween. Thanks for the tip.
I have a great way of keeping my dogs' bed warm. I have an electric "throw" blanket. I got mine at Walmart, and have seen them at Target and K-Mart too, even Big Lots. I put it on the floor underneath my dogs' bed and turn it on low. Then I put a small lightweight blanket on top of the bed. I have the ones they sell at Walmart for $6 right now. One is plenty for my 2 Dachshunds.
The electric blanket keeps the bed at just the right temperature for them on a cold night, and doesn't cool off over time like a hot water bottle would. It only costs pennies a day to keep it on. And the blanket on top holds the warmth in so they aren't warm on their bellies and cold on their backs. My babies love it.
Also, by putting it underneath their bed, it keeps them from tearing the blanket up when they are scratching around to get comfortable like dogs do. Their bed protects the blanket.
An added advantage: They aren't sneaking up into my warm bed after I go to sleep! (Not that they aren't welcome, but they love their bed). They've learned that if they get too warm, they come out from under the blanket and lay on the floor for a little while. Then when they get chilly again, they nose their way back under the blanket and onto the nice warm bed.
By Cricketnc from Parkton, NC
February 7, 2013
0

found this helpful
Better make sure it's not a dog that chews.
Read More Comments
We have 2 dogs and 2 small birds. During the winter at night we don't heat the whole house. We have an electric blanket on our bed and our dogs have an electric blanket under their bed with a blanket on top, too. We all stay nice and warm that way.
I was concerned though about my birds, so I came up with a solution that works wonderfully for them. I knitted a small tube-type bed for them that they love to cuddle up in. I've seen them for sale at PetSmart and other pet stores too.
Then I bought a small electric space heater and set it up about 3 feet away from their cage. I made a frame for it that keeps their cover from touching the heater and maybe causing a fire. I use a twin size sheet that I bought for $5 and cover the cage and the heater frame at night. I clip the sheet in different places to keep it from sliding around. The heater that I bought has an adjustable thermostat on it that comes on and goes off to maintain the temperature I set it at. I keep it at about 55 degrees overnight.
Now we're all nice and warm even on the coldest of nights!
By Cricket from NC
October 13, 2011
0

found this helpful
I love my pets and am all about keeping them warm in winter. But, you have to be really careful with electric blankets. Never fold an electric blanket back upon itself. It radiates too much heat that way. My in-laws unfortunately found this out when they set their house on fire. The firefighters told them people do this all the time and are extremely lucky if they don't burn their houses down. Just be careful.
Read More Comments
September 30, 2004
1

found this helpful
Old "egg crates" (mattress pad) can be cut to help winterize your dog house. Cut the foam to fit the sides and roof of your dog house and staple in place. This will help keep your best friend warm when he has to be outside.
Read More...
Questions
Ask a QuestionHere are the questions asked by community members. Read on to see the answers provided by the ThriftyFun community or ask a new question.
I have a Rat Terrier who lives outside. Is there a way where I can keep her warm, inexpensively?
By Kayla from southern IL
February 4, 2011
0

found this helpful
Link to animal cruelty statutes in the state of Illinois:
http://cpsj.uis ILLawManual4.pdf
If the dog doesn't have adequate shelter from the elements in place, the owner can be charged, "even without malice".
And, this news piece is pretty intense, and from the state of Michigan; but, winter weather is winter weather in IL or MI:
http://www.wxyz or-dogs-%26-cats
The Humane Society describes adequate outdoor shelter for dogs as a " well-built, slant roofed insulated doghouse filled with straw".
Small or short-haired dogs like this terrier should be brought inside when the temp F is 20 or below and even the burlier, larger, thick-coated breeds need to come in when the thermometer nears zero.
You also have to take into consideration precipitation and wind chill. If it's below 30 outside, snowing and winds are 13 mph--every dog needs to come inside.
February 22, 2011
1

found this helpful
As a passionate animal lover I have to agree with the others here. I can't for the life of me understand why any human would keep any fur baby out in the cold 24/7, period. :(
December 13, 2015
0

found this helpful
It amazes me too ... bring your dogs inside. Be humane!
December 22, 2015
0

found this helpful
I am chiming in on this one ... a rat terrier being kept outside in the winter is abuse, plain and simple. That poor thing, alone on the most frigid of nights while his/her owners are enjoying the warmth and comfort of an indoor "home". Get that dog inside! I am appalled!
Read More Answers
So my parents have agreed to let me get a dog except my mom doesn't want the dog to be inside, even in the winter. We plan to put the dog in the garage except it's not insulated or connected to the house. We are going to give an enclosed space in the garage to the dog, and provide blankets, a heated bed and a dog house, of course, but is that enough? We aren't sure how to keep the dog warm in the winter.

Ashley from Utah, Salt Lake City
By guest (Guest Post)
August 2, 2007
0

found this helpful
I think it is a lot of bunk to say a dog has to live inside. I agree during harsh weather conditions it is necessary to make sure your dog is taken care of. A dog is a pet not a member of the family. It is not a human. Applying human ethics to animals does not make sense.
October 14, 2008
0

found this helpful
you can also use straw to keep a dog warm in the winter time. we have a german shepherd and she doesn't like to be in the house so we got her a dog house and put straw in it for the winter time and she does great
good luck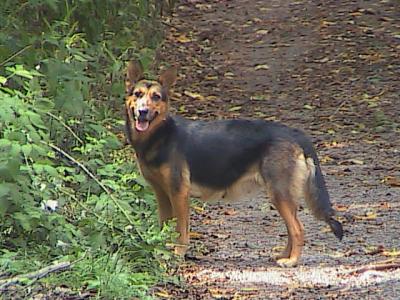 March 19, 2010
0

found this helpful
I have 4 spinone's and a westie. The westie comes indoors at night but sleeps with the spinone's during the day. The spinone's sleep in converted stables but have elevated beds with a dog heater over each bed. They also have a gas fire when the temps are cold. They have a radio and tv with aerial. The TV is really for me as I sit with them in the evening until their last let out time. They have a large paddock to run in which is securely fenced and I have a seperate garden which is completely open to a river. Ducks etc live on the river bank and the dogs sit and watch them. The third stable has been converted into a wash/grooming room just for the dogs which is also heated. They have air conditioning for the summer. We only have a 2 bedroom cottage but lots of land. We moved to this property purely for the dogs. If you decide to keep dogs it must be for the full duration of their lives and their lives should be lived to the full!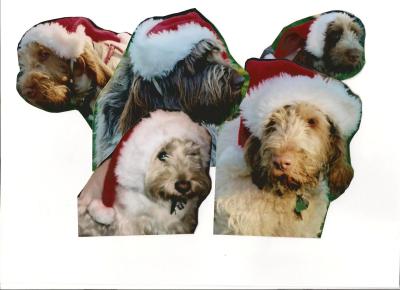 November 23, 2012
0

found this helpful
I think that keeping an outdoor dog warm in the winter is very easy to do! My parents won't let me keep our female black lab inside, but we have done a wonderful job of keeping her happy outside in the winter. She was born in a barn, and we made our own dog house for her! It is very well insulated on every side, has a tilted roof, and lots of hay inside to keep her warm!
Then she has an area that is fenced in for her to poop in or just walk around. We clean up her poop every day, provide her with food and water that's fresh and unfrozen, and in the harsh winter nights that are freezing we put her in a kennel in the garage.
Keep in mind that to keep a dog warm in the winter, they will need exercise! Get your snow gear on and run around with your dog and provide an adequate amount of love for your dog. Honestly, it isn't cruel, it is a way of life for dogs, they used to live outside before they were made pets, and now keeping them happy and warm outside is very possible! Good luck :)
Read More Answers
September 29, 2013
0

found this helpful
How can I keep my neighbor's dog warm this winter? They keep her outside year round and never pay attention to her. I go out several times a day and play and pet her and just sit with her. I also feed her and give her water; her owners do nothing for her. She's 15 years old, a German Shorthaired Pointer.
By Jody
September 29, 2013
0

found this helpful
This sounds like obvious neglect on the part of you neighbor, bordering on cruelty given the dog's age. Have you offered to take the dog yourself? You seem to be caring for it anyway. Maybe they would be willing. If not, then you need to report this to the local ASPCA or whatever your local animal cruelty organization is. This dog needs to be out of that situation, and your neighbor needs to be held responsible.
October 1, 2013
0

found this helpful
Sorry Jody I flew off the handle thinking about this poor dog. Report them to animal welfare or sneak over there in the middle of the night and take the dog to an animal rescue shelter. Good luck.
October 2, 2013
0

found this helpful
As the other posters have said, offer to take this dog into your home. If the current owners refuse your offer, report them to the local animal authorities, and also to a breed rescue group.
If the dog is confiscated by the local authorities make sure they know you want to adopt her otherwise they may decide to put her down owing to her age; if she is rescued by a breed rescue group (who will take mixed breed dogs by the way) let them know you want her otherwise they will find her a new furever home where she will be loved and properly cared for during whatever time she has left.
Bless you for caring, please update us so we know what has happened to her!
February 11, 2014
0

found this helpful
Get an infrared flood light bulb(100-300 watts depending on the distance of the bulb from the pet) and an out door clamp lamp and securely set it up and aim it at where she sleeps. Turn it on at night time and off in the morning. Plus infrared light has great therapeutic benefits for aging pets! (Google infrared light therapy for pets) also try outdoor electric or self heating blankets/beds or pet coats.
Read More Answers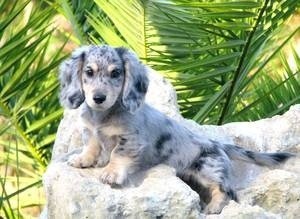 Does anyone have a good idea what to use in a dog pen to keep a dog warm, dry, and comfortable (something recyclable?)
By Val
December 22, 2013
0

found this helpful
I use my old sheepskin car seat covers, rather than throwing them out. Also I have been known to buy a sheepskin rug specially for sleeping on. Also why not use a pillow with a cover on it - then regularly wash the cover to keep it clean rather than washing the whole pillow.
December 22, 2013
0

found this helpful
It really depends on how much you can spend. There are heated dog houses that are wonderful. There are heated mats made especially to hold up to dog use. You could use a heated mat and build your own dog house.
How do you safely use an infrared light to keep dog warm in cold weather.

Mary from North Florida
By guest (Guest Post)
July 28, 2008
0

found this helpful
I think the light would be dangerous for your fur baby. What is it was not secure enough and accidentally burnt him? I know you would feel terrible. Why don't you buy him/her a heated pet bed instead, it would be much safer and your baby can curl right up. Good luck.
Sherri
July 28, 2008
0

found this helpful
I can vouch for the dangers of using light to warm dog areas. My uncle raises Doxie's and had a terrible fire that killed several of his pinned up dogs when they were being heated with some kind of heat lights. He's still after 5 years unable to talk about it without breaking down so I don't know what he used or any other details but the risk doesn't seem worth it. We use a heated pad made especailly for dogs in an insulated dog house and a heated bowl for water. When it's really cold we bring them into the garage.
July 28, 2008
0

found this helpful
I have not had good luck with lights. I put a thermometer in there long before putting the dog in there, and it never got very warm. My dog needs to be active, not huddled up in a doghouse. I tried the mats and they don't tell you that they heat up to only 40'F, which is just plain cold. Then I bought another mat, which almost started the house on fire when its thermostat failed and it overheated. Parking my dog outside isn't why I bought a dog.
July 25, 2009
0

found this helpful
I use an electric blanket to keep my dogs warm. If you watch at Wal Mart or do some research online they make smaller size electric blankets for using on the couch or in a chair. But they are a perfect size for dog beds. And they have the 3 settings like a regular electric blanket does. I keep a dog bed on the floor and in the winter I pui this blanket under the bed. That way it doesn't get too hot for them. I keep it turned to low, and give them a nice thick blanket to snuggle up under and they stay warm and snuggly all nite.
Related Content