I have always been a pretty frugal person, but I'm finding later in life that I don't need as much as I once thought I did. Notice I said the word "thought"? When you are young, you are led to believe that those pretty new shiny objects you see on TV or someone is wearing is something you just can't live without. You went out and bought them and enjoyed the fact you have one too. Later in life, you realize that all the money you spent on that shiny new object either was not good for you, or not worth the money you paid for it. And on top of that, you don't even like it or it is worn out and out of date or you gave it away years ago.
There is one thing I have learned that you can have, doesn't cost any money, and when you give it away it benefits everyone. That something is knowledge. Learning how to make something yourself instead of going out and buying the commercial version is so much more rewarding than just handing over hard earned money for it. And when you share the knowledge of a craft, recipe, or information and ideas to save that hard earned money you share a gift far more valuable than what money can buy. You enable someone to make that product again and again. What is the old saying: "Take a starving man a fish and he eats for a day, but teach him to fish and he eats for a lifetime". This is true in everything we do. This is what I have learned through my lifetime.
I enjoy life more today than ever. I am a crafter, I sew, I make my own convenience mixes and spice mixes. If there is a way to make it as opposed to buying a commercial version, I will make it myself! This is not from a book, this is experience talking. I encourage everyone to make something.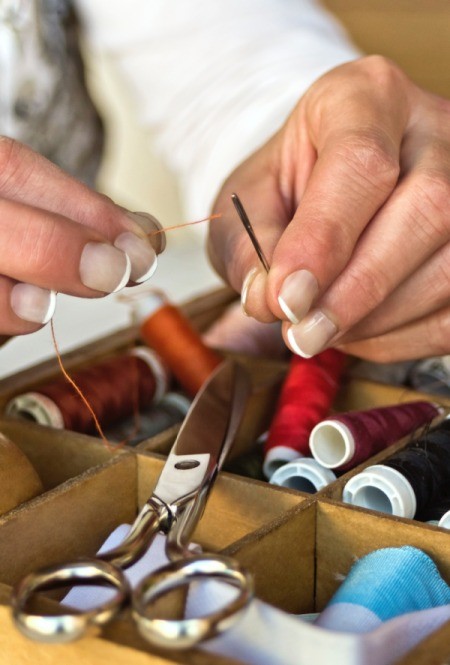 May 9, 2016
0

found this helpful
I am also at the age I must downsize. I put something in the Goodwill box, only to go back out in the garage to bring it back. I have given away things that the very next day I wish I had it for a good reason.
But it feels so good to see a room with only a few pretty decorated items instead of dozens that need dusting. If you don't have adult kids that need your things, it is a good idea to start giving then to friends and neighbors now, because your kids will just toss everything in a dumpster. I've seen that happen. Good post Sandy.
Read More Comments
I had always been someone who spent too much on things we just didn't need. I would buy on impulse, and shopped until I dropped. About 6 months ago, I saw a video on YouTube about couponing in Canada, and decided to try it out. So I have been using coupons and price matching at Walmart. I have saved a lot of money doing this as well as obtaining a lot of free items by waiting for things to go on sale.
My partner has always been frugal. He could teach you how to feed 5 people from one meal! He is glad I am starting to be frugal. I also shop at Shopper's Drug Mart for sales and earn points for redemption. I also do swag bucks and earn gift cards.
I make my own laundry soap which costs 1 penny a load. I get 3 bottles of Palmolive dish soap out of one by adding vinegar, salt, and warm water to each bottle. It makes the dishes shine! I use vinegar for all my cleaning now. It gives everything a shine, and is cheap.
I plan our meals from the weekly sales flyers, and do all the cooking in one day for the week. I think before I buy something now! One more tip. Do not shop with kids, if you can help it!
By Tracy C. from Brockville, ON
Do you have a frugal story to share with the ThriftyFun community? Submit your essay here: http://www.thriftyfun.com/post_myfrugallife.ldml
May 31, 2013
0

found this helpful
I second the request for the dish soap stretcher.
Read More Comments