It is easy and delicious to make your own flavored milk at home. This guide is about making chocolate milk.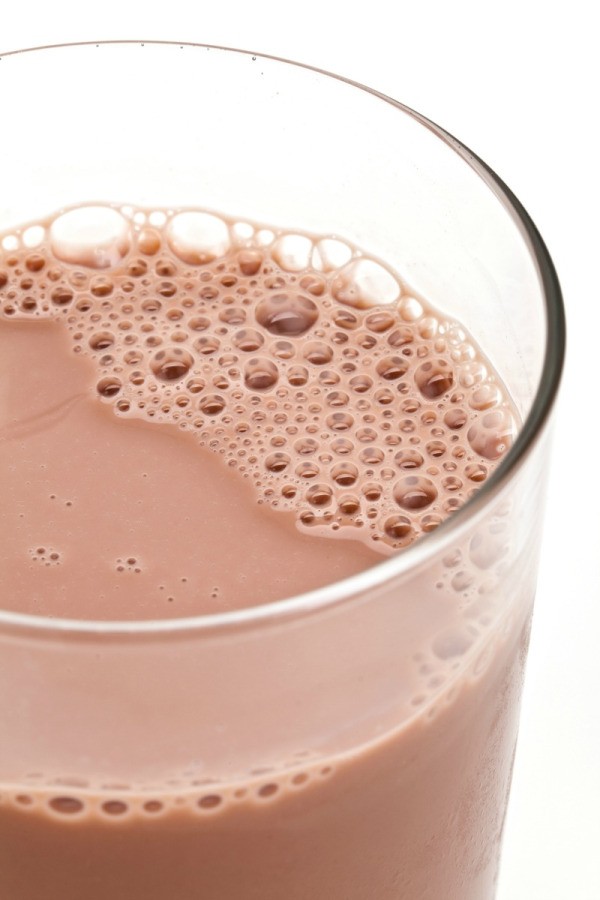 Filter

: All Articles
Sort

: Relevance
My kids love it, and it costs less!
Ingredients:
1/2 cup cocoa powder
1 cup sugar
1 cup water
1 tsp. vanilla
dash of salt
Directions:
Mix all ingredients in small pot. Bring to boil, stirring constantly. Boil 1 minute. Remove from heat. Let cool. Store in glass jar in fridge.
Servings:
depends how much you like to use!
Source: Simply Frugal
By coville123 from Brockville, Ontario
How can you make chocolate milk at home without the chocolate separating from the milk? Chocolate syrup always ends up at the bottom of the cup. My 2 year old can go thru 3 gallons of store bought chocolate milk in a week. And although I want him to have the milk, the cost of this is unbelievable. I have tried mixing the store bought chocolate milk equally with powdered milk and it has worked. Just wondering if someone else knew a cheaper way to fake him out!

Thanks,
Carole in NC
Answer
Was this helpful?
Helpful?
Yes
By guest (Guest Post)
Flag
AGH! I just read the post about someone adding a few drops of food coloring to their child's milk. Please NEVER add food coloring to their food! For that matter, we avoid buying any artificial colors or flavors. If you do a search on food colorings, particularly Red #40 or Blue Lake you will see that they have been found to be carcinogens! Also, food color is just petroleum based chemicals you put in your food. They are not safe, they just won't kill you.
Food coloring can do a lot of harm to children, and there are plenty of websites that will explain how if you just google it. Use an organic chocolate milk mix or make your own. If your kids don't want to drink milk, just use a little sugar and vanilla, and if they still don't they may be allergic to it. We usually don't like the taste of things we are allergic to, and our body knows it. There are plenty of other dairy products that kids like, so just bulk up on the cheese and yogurt!
Reply
Was this helpful?
Helpful?
Yes
Read More Answers...
Does anyone have a recipe to make chocolate milk using Hershey's cocoa powder. I have two children who love chocolate milk and I was thinking maybe making milk this way would be less expensive.

Any ideas?
Melissa
Answer
Was this helpful?
Helpful?
Yes
Thanks, Beanygurl! I just read that fructose (corn syrup) is contributing to the obesity problem in our country. It is also partially responsible for belly fat. So many of our foods contain fructose because it is so much cheaper than glucose (regular sugar) because our govt. put a tariff on glucose. Brach's candy moved to Mexico because glucose is 1/3 to 1/2 cheaper there. Anyway, since Chocolate syrup contains fructose, I was looking for a recipe I could make myself. Yours filled the bill perfectly! Thanks!
Reply
Was this helpful?
Helpful?
Yes
Read More Answers...
Does anyone have a recipe for chocolate soldier? It's chocolate milk, made with dry milk, cocoa, and very little sugar. It tastes a great deal like Yoohoo, with no fat, no added stuff! It is cheap to make and makes a gallon. You mix it up and keep it in the fridge a couple hours before you drink it. My children loved it. I would like to give the recipe to my grown daughter for her children to enjoy.
By Marty from Fredericktown, OH
Answer
Was this helpful?
Helpful?
Yes
When making chocolate milk for a treat, put milk and syrup in a sipper cup, put the lid on, cover the hole with your finger and shake to mix it up. No spoon to wash.

By Linda
Make chocolate milk from powdered milk and generic brand chocolate syrup. Then, when kids want hot chocolate, heat it up. It's so easy, and so inexpensive. Marshmallows are optional.
By Stephanie from Anchorage, AK
Comment
Was this helpful?
Helpful?
Yes