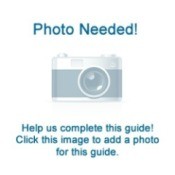 If you have a small sized or mini slow cooker, you can use recipes designed for that capacity pot or adjust those written for a larger cooker. This page contains mini slow cooker recipes.
Ad
---
Questions
Here are questions related to Mini Slow Cooker Recipes.
I have just purchased a small slow cooker with a capacity of 1-5 liters. Are there any recipes for this size cooker? Or is there a method of reducing larger portion recipes? I have looked at several slow cooker recipe books, they all appear to be for large families. I am only cooking for myself.
Cheers.
By billyfish
Ad
---
---
Most Recent Answer

By KL [3]04/15/2010
Here are some sites that have recipes for the Crock-ette crock pot which is a small 1 quart size:
http://community.tasteofhome.com/forums/p/176512/177863.aspx
http://www.nd.edu/~meiteljo/crockette.html

http://catbyd1.tripod.com/Crockette/C-etteRecipes.html
http://www.recipegoldmine.com/crockette/crockette.html
http://www.recipezaar.com/recipes.php?q=crockette
I purchased a mini crock pot at the local Goodwill Store, I couldn't resist, its so cute. However I can not figure out anything to make in it. I am assuming small appetizers and dips. Does anyone have any recipes they can share with me. Thanks!

monnat96 from Pingree Grove, IL
Ad
---
---
Most Recent Answer

By William Slater03/01/2009
34 Recipes for you to try!


http://crockpot365.blogspot.com/search/label/mini%20crockpot
Recipes
Do you have knowledge about this guide topic? Feel free to share a solution!