Mixed breed dogs can make excellent companions and watchdogs. This page contains miniature pinscher mix photos and information.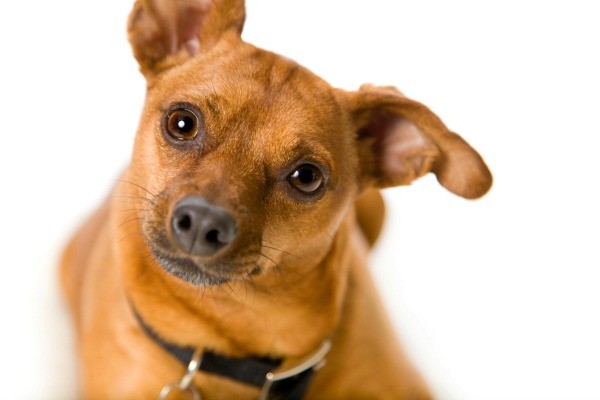 Filter

: All Articles
Sort

: Relevance
I have a male min pin and I have a female shih-tzu mixed with pekingese. They have been breeding and they hung together last night. Does anyone know where I could go to find out what their pups would look like?

Brandy from Bullitt County, Kentucky
Answer
Was this helpful?
Helpful?
Yes
My wife and I have two puppies about 11 weeks old. We had one about 7 months ago he passed away. He was poisoned we tried to save him but the vet couldn't do anything. We stayed with him for three nights in a row before he passed away:(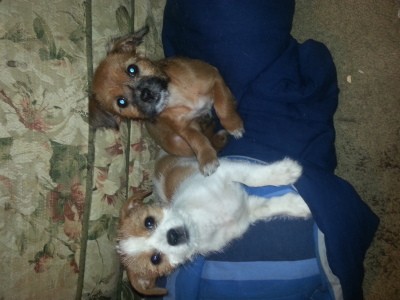 Reply
Was this helpful?
Helpful?
Yes
Read More Answers...
Our new little MinPin mix. Any ideas what he might be mixed with? We think he is about 10 weeks old. We rescued him from a shelter in Mississippi.
Katie from New York
Answer
Was this helpful?
Helpful?
Yes
I bought this little guy from a animal rescue about a month ago. They said he was min pin mixed with a hound. They were unsure of what kind of hound. Does anyone have any idea what he may be mixed with and about how big he will get?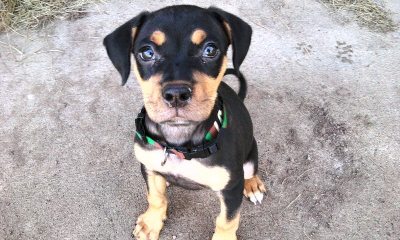 Reply
Was this helpful?
Helpful?
Yes
Read More Answers...
Syrus is a 6 year old mixed breed. To the best of my ability I believe he is Min Pin and terrier mix. I bought him at the shelter when he was a puppy. Syrus was found on the street in Chicago. Someone found him and brought him to a local shelter. I got him when he was about 6-7 months. All the cages were filled up with other pets at the time and he was in a small crate by the cashiers. I asked them if he bites and if I could buy him. They said yes I can. He is a Min-Pin mix.
Syrus has a baby swimming pool he plays in the summer. He has lots of toys that he ripped all the stuffing out of. He likes pig ears, treats, and cookies. He also lets kids dress him up in outfits. I don't think he likes that, but it is funny.
You don't need to spend a lot of money on a pet in a pet store. Shelters are the best. He loves me and protects me. He is a very loyal and playful dog. He sits in my lap when I am at the computer and watching TV.
By Day from Palatine, IL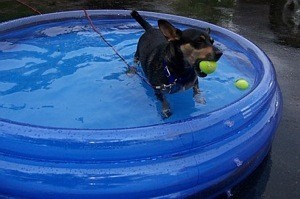 I know all people who sew have "family attachments" to certain brands and since there are many who can't afford "brand new". I am suggesting that when you shop for a new (different) machine, and I have had many great ones in my 60 odd years of sewing, be sure to find one with the manual. It will tell you, and this is very important, "how to thread your machine". It will also explain your particular type of tension adjustments and how to use your attachments if you have them. This might seem silly to some, but I have seen many great machines at garage sales and the sellers had no idea where the manual was. Those things are very pricey without a sewing machine. Just a little extra watchfulness will save you a lot of aggravation and turmoil in your life. Enjoy your machines and manuals.
Comment
Was this helpful?
Helpful?
Yes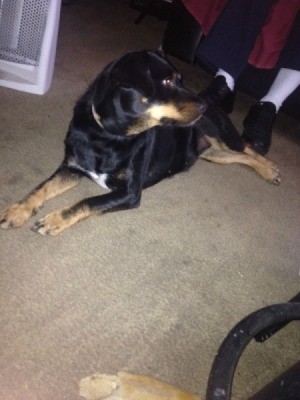 She is two years old now, close to 35 pounds with floppy ears and a white patch on her chest. I've always been curious as to what she's mixed with. It would be very helpful if anyone can tell us what she could possibly be.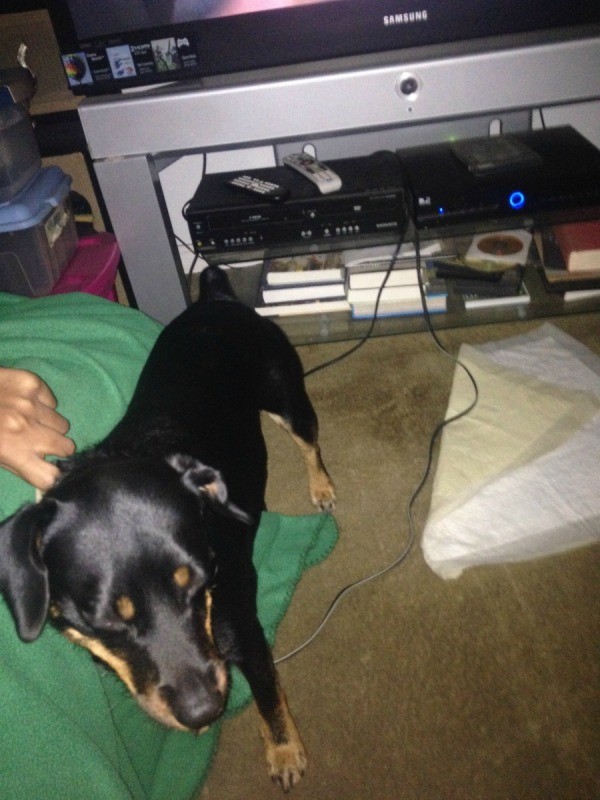 By Tamara
Answer
Was this helpful?
Helpful?
Yes
Well it's not even about the color above the eye. I have a full blood blue healer and she has the same color above the eyes also, but the difference in it is the whole body is usually always black and has spots of darker brown on the lower part of the legs and above the eyes. Some Rottweilers have a patch of white on the chest part area so like your dog does. Sorry for the long explanation :P but if so your dog does have other breeds it would be small fractions of one. :)
You have a good lookin dog:D
Reply
Was this helpful?
Helpful?
Yes
Read More Answers...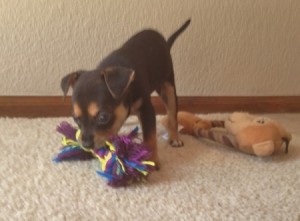 I know it's impossible to tell 100% what breed my mix puppy is just by looking at him, but I am very curious if there are any tell-tale signs to look for between a Miniature Pinscher and a Carlin Pinscher (which is a Min Pin and Pug mix.) We purchased our lil guy only two days ago, and he is 6 weeks old. We were told he his mother was a Chihuahua, and the father was a Min Pin or Carlin Pin. I am very curious if there is anything I can look for that would tell me a Pug is in the mix.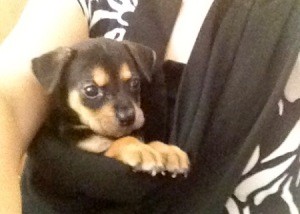 By Lisa
Answer
Was this helpful?
Helpful?
Yes
This is a sweet baby but the person who bred him should know his mixed-breed. In any case he should not have left his Mother until eight weeks of age. Just love him for who he is.
Reply
Was this helpful?
Helpful?
Yes
Read More Answers...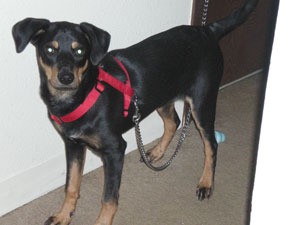 I got a dog in Jan. 2008 from DENKAI and was told he is Min Pin mixed breed but I m not sure about his breed. He was about five months old in January 2008, now he is almost 7 months. They told me he will have medium height but now his weight and height is increasing and he is becoming longer, not much taller, but longer and gaining weight day by day. His weight is near around 30-31 lbs. and height 19 inches. So please help me to find his breed as some people says he is Rottweiler and some says he is Min Pin? Here I have his picture which I took in February 2008 when he was almost 6 months old. Now he is more taller and longer then this picture.

Thanks,
Deepali from CO
Answer
Was this helpful?
Helpful?
Yes
By guest (Guest Post)
Flag
I have a dog that looks just like your dog and my dog is a min pin.
Reply
Was this helpful?
Helpful?
Yes
Read More Answers...
Khloe is 1 year and 3 months old and a miniature pincher and terrier mix. I got her from a friend in June of 2008. She loves to play with other dogs, mainly her sister. She is very smart. She has learned tricks within 15 minutes.
By Joni from Sarasota, FL
Comment
Was this helpful?
Helpful?
Yes