December 31, 2008
0

found this helpful
I need help. I work at a brain injury rehab facility. Most of our clients have use of only one hand and I would like to know if you have some ideas for activities we could do.

Margie
January 7, 2009
0

found this helpful
I spent a couple of months in a nursing home after a car wreck. The Activities people regularly read articles from the newspaper out loud to us, a time they called "News Break." Except for the designated reader, this is hands-free and I remember it as being very interesting. It made all of us feel a little less isolated, too.
Something else that could be done one-handed is jigsaw puzzles. You can get most kinds, from beginner to advanced, at garage sales or dollar stores, for little money. Finishing a puzzle is also a great morale booster, no matter what the level.
By guest (Guest Post)
January 8, 2009
0

found this helpful
After my mom's stroke, I bought her kids' puzzles and the large crayons & simple coloring books. How about stamping art projects; you can usually find stampers in the dollar stores, and sometimes craft stores have a clearance bin full of them.
September 3, 2010
1

found this helpful
I found that many nursing home/rehab center residents still want to be useful. I ask that they help by making cat toys. pipe cleaners with bells and then wrapped around a pencil to make a coil. They loved seeing pictures of shelter cats playing with they labors of love. and great hand rehab work!
March 31, 2016
0

found this helpful
That sounds absolutely wonderful! Thanks for sharing! :D
Read More Answers
August 20, 2014
0

found this helpful
My formerly active friend suffered a stroke and is now paralyzed on one side, and bedridden in a nursing home. Her dominant hand is unaffected, the other one has very little strength or movement. She found a crochet project too difficult to hold. Bead and paper crafts could be too messy or too hard to manage.
I would appreciate knowing how other people have been creative in similar circumstances. I could buy her a spiral notebook and suggest she write short stories about all sorts of memories from different stages of her life, even about her present situation. This could eventually go to her children and grandchildren so they could get to know her background.
By Endee Mac
February 28, 2016
0

found this helpful
Would you please post a photo of the completed project? It would be especially helpful for visual learners. Thanks
March 31, 2016
0

found this helpful
I was incredibly crafty but also lost the use of one half of my body. I found that I could use knitting looms like the kniffty knitter and the like, they make all kinds even ones specifically for socks. But I will advise that the bigger "heavier"ones are the easiest to work with because they will stay on my lap better (even without holding it) which is important because obviously ,I can only use one hand and I need it to hold the tool.
The knitting looms can make all kinds of things and you aren't limited to scarves and tubes
October 21, 2016
0

found this helpful
I have the same problem is y doing sequin art but be a bit difficult for her and good luck I hope you find something
January 19, 2017
0

found this helpful
Hello my name is liz i also had a stroke and am now paralysed on one side pre stroke i used to bead threading now with one hand as much as i try its too frustrating so still wanting to be creative i came up with this glueing glass cabachons onto bracelet blanks i use a cork board and pin down the blank bracelet then glue on the cabs they make great gifts for family and friends who appreciated you as a person pre stroke and all new friends who appreciate you now post stroke i
Btw i am a stroke survivor
L would like to stay in contact and see how you get on also you or myself may come up with other useful ideas i never stop trying
Sincerely
Liz
Read More Answers
Can scrapbooking be done with one hand?
By Drawlee
April 14, 2009
0

found this helpful
Depending on what part of the limb you have left to use ( no fingers> some fingers>risk heal only) I have seen people on TV attach helping items like tongs etc to there limb with velcro bands and do lots of things as there second hand. My dad is 70 years old and has had 3 of his fingers off on one hand and the rest of that hand stiffen with no feeling and use since he was in his early 20"s and he uses it just as though the hand was still there like it was before it happened. You will find that if you want to do something bad enough your mind will find a way to accomplish it.
April 16, 2009
0

found this helpful
No reason why not, with adaptations or using tools like Xacto knives instead of scissors. I agree that things moving or slipping might be one of the biggest problems. I would try those non slip mats they sell for under rugs. They can be cut up to any size. Also I can't believe there isn't a website for disabled crafters, I'd google it. Have fun whatever you do.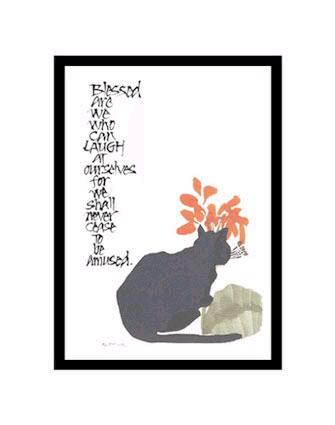 April 16, 2009
0

found this helpful
Where there's a will, there's a way :-)
I remember as a little girl a lady who worked the register as a cashier at our local Seven Eleven ... When she was a child she had lost both of her arms well above the elbow when they were caught in one of the old fashioned ringer washers ... She could take and give both paper and silver change faster and more accurately than those of us with both limbs :-)
Please let us know what ends up working for you :-)
Here's human spirit inspiration and is not meant as a religious sell ... Please turn volume off if that subject is something that might be offending:
April 23, 2009
0

found this helpful
All you can do is a small experiment, and go from there. You may find parts of it not doable, but mostly you will succeed.
Read More Answers