April 13, 2009
0

found this helpful
On TV I have seen people with no hands doing just about anything anyone else can do, but they use their feet. I'm not suggesting that one-handed people do things with their feet, but I feel like if a person wants to do something bad enough, they will work and work at it until they figure out ways to accomplish what they want to do.
One thing that would probably help is a paper cutter. I am hoping that other, more inventive people can come up with lots of good suggestions that will help.
I have much confidence in the human spirit, where there's a will, a person can figure out a way.
April 14, 2009
1

found this helpful
I don't see why not! My cousin lost his Arm in a car accident & he wired his whole house by himself! He still does everything he used to, sometimes it takes him a bit longer, but he gets it done!
* I think the one thing that would help is to have a non-slip surface to work on, so things (like the book) don't slip... I believe they sell stuff like this for quilters at fabric stores, but I bet you could also use fun-foam. Also, buy a tape dispenser that you don't need 2 hands to operate, they have some that work by just pressing down on them & pulling, then giving it a little push or twist & the tape cuts by itself. (It's double-sided tape)
---> Just go to any Scrapbooking store & ask the salesperson what will work best with one hand. They know their products well. They also have glue that has a roller tip or you can use a glue stick. & don't forget you can make your own cool-tools. For example you could glue an eraser to each end of a 10 or 12 inch long dowel (or use a pencil) & put it in your mouth to use your mouth as an extra arm. HAVE FUN & think outside the box! Maybe you'll invent some new tools for crafters with disabilities!
I remember when I broke my wrist how I had a hard time even writing a check myself. But I have a wonderful older customer that has only one arm that works & she beads the most beautiful bracelets. She had to give up her knitting, but she picked up beading & she does it well. She's one of those people who brings a pocket full of sunshine with her wherever she goes!
April 14, 2009
0

found this helpful
Depending on what part of the limb you have left to use ( no fingers> some fingers>risk heal only) I have seen people on TV attach helping items like tongs etc to there limb with velcro bands and do lots of things as there second hand. My dad is 70 years old and has had 3 of his fingers off on one hand and the rest of that hand stiffen with no feeling and use since he was in his early 20"s and he uses it just as though the hand was still there like it was before it happened.
You will find that if you want to do something bad enough your mind will find a way to accomplish it.
April 16, 2009
0

found this helpful
No reason why not, with adaptations or using tools like Xacto knives instead of scissors. I agree that things moving or slipping might be one of the biggest problems. I would try those non slip mats they sell for under rugs. They can be cut up to any size. Also I can't believe there isn't a website for disabled crafters, I'd google it. Have fun whatever you do.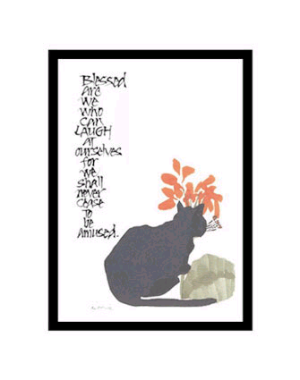 April 16, 2009
0

found this helpful
Where there's a will, there's a way :-)
I remember as a little girl a lady who worked the register as a cashier at our local Seven Eleven ... When she was a child she had lost both of her arms well above the elbow when they were caught in one of the old fashioned ringer washers ... She could take and give both paper and silver change faster and more accurately than those of us with both limbs :-)
Please let us know what ends up working for you :-)
Here's human spirit inspiration and is not meant as a religious sell ... Please turn volume off if that subject is something that might be offending:
April 23, 2009
0

found this helpful
All you can do is a small experiment, and go from there. You may find parts of it not doable, but mostly you will succeed.