Pepper and the Wild Turkey (Cat)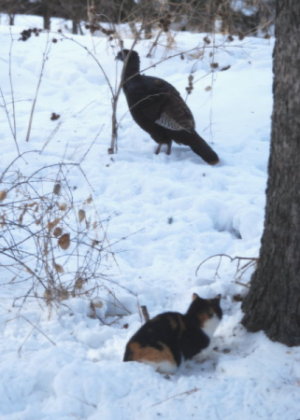 Pepper, our barn cat, has a habit of coming around our bird feeder to watch the birds. :) She is a young cat and her hunting skills are limited. This winter day was a surprise for her as a wild turkey walked by. All she could do was watch. I couldn't resist in capturing this picture, it is one of my favorites.
By Sheila from Ontario
Feedback
Post Feedback
Add your voice to the conversation.