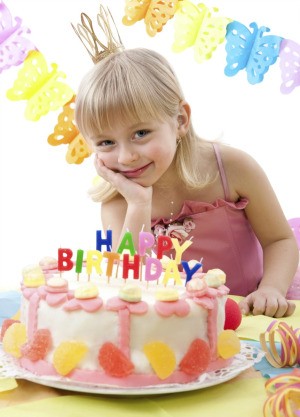 Princess themed parties are fun for all ages. This is a guide about planning a princess theme party.
Ad
---
Questions
Here are questions related to Planning a Princess Theme Party.
I am planning a 4 yr old birthday party for a girl; the theme is princess. Any ideas?
By Niecy from Chicago, IL
Ad
---
---
Best Answers

By Louise B. [5]08/06/2010
Are you having some other little girls as guests? Have them dress in their finest gowns, and when they arrive they could all get tiny crowns. I think you can get little tiaras at the dollar store, boas maybe, lovely "jewel" necklaces. Maybe they do a craft and make a treasure chest with silver and gold stickers and stick on jewels or make themselves lovely jewel necklaces with shiny plastic beads. The birthday girl could have a lovely "velvet" cape to make her a little special. Check out thrift stores for something that might work or even a Halloween costume.

I think princesses would like to have a special lunch with tiny sandwiches (even if they are peanut butter and jelly) cut into fancy shapes like squares, diamonds, etc. I think princesses like strawberries dipped in chocolate! And serve their juice in wine goblets with little swords with a cherry on it, or little umbrellas.

I used to decorate for parties with used wedding decorations, bells, doves, streamers. You might find something like this in a thrift store. Definitely you would want pink and purple streamers if you could get them.


---
Best Answers

By Beverly08/02/2010
Having a 4 year old grand-daughter whose whole world is "Princess", pink and purple are the color choices to use. If she has a lot of dress-up dresses, you can have the girls dress up in those. Making the felt crowns with felt jewels is an easy and inexpensive craft/party favor idea. Jewelry can be made out of Fruit Loops/Life Savers and ribbon. Make your own "Pin the crown (or wand) on the Princess" game. I hope some of these ideas help you and your daughter!
Any ideas on a princess party? You can include decor, games, food, etc. Thank you.
By Crystal
Ad
---
---
Most Recent Answer

By Wendi03/21/2010
Hi there
I did one of these with my daughter a few years ago I purchased poster board and made each girl a cone shaped hat. then they got to decorate it with tuile, (to make that flowing tassel thing fromthe top) and dollar store gems, glitter etc. You could cut out paper crowns and do the same thing. Craft foam works well for the crowns. this was the "craft" component of the party.

I also got a plain white paper table cloth and traced all the Disney Princesses from a colouring book -- one at each person's place at the table. They could colour this while they were sitting there (ie waiting for luncheon).

I made a Snow White cake (using a bowl and half a Barbie doll). Party favours are fun and sometimes to can get tiarras for each girl as well. But not necessary if you make the hats.

I think we had fancy sandwiches (just cut the crusts off your favourite ones) and we had pretty punch in tea cups. I think I got nice cups from my local thrift store, washed them and then let each girl take their cup home after I filled them with candy. have fun!
I am planning my best friends 20th Princess or Golden Birthday Party. I have no idea what is tradition for this kind of party. I would like something classy and elegant. Any ideas classy, elegant or other?

Thanks,
Randie
Solutions: Planning a Princess Theme Party
Do you have knowledge about this guide topic? Feel free to share a solution!
Photos
Below are photos related to this guide.
For my daughter's first birthday, I decorated her highchair with bright pink velour fabric and I bought some pink "tutu" fabric and ribbon and layered the fabric to look like a princess's throne. Her birthday was decorated as Strawberry Shortcake Princess. The whole party was so cute.

By Selena from Big Stone Gap, VA