Certain plants are known for their ability to repel some types of insects. This is a guide about plants that repel insects.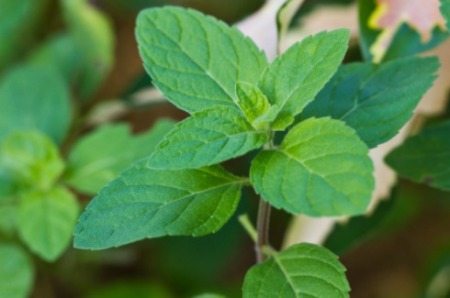 Beware of the coming seasonal flying insects that are attracted to floral and fruity scents! Be as safe as possible and invest in a bottle of Ivory Liquid dish soap and put 10-12 drops of wintergreen, spearmint or peppermint essential oil in it and shake it up! You will feel especially clean and the bugs will like you a lot less! (I use mine on my person and in my hair!)

By melody_yesterday from Sedalia, MO
By Suntydt 75 877
I visit my neighbor just about every day and in the past week his place has been adorned with flies. There are hundreds of them, on his porch, his car, his lawn furniture, you name it they are there. Is there a bush or flower that has an aroma that repels flies? Does anyone have any other suggestions besides opening up a lizard and frog zoo?
By Suntydt from Tazewell, TN
---
Most Recent Answer
March 26, 2012
Tell him to go to Costco's or a Garden Centre etc, and order some beneficial nematodes. There are different kinds, but the ones that do flies, also kill off Japanese beetles and grubs. They are micro organisms which feed on the larvae in the soil.
You can't see them, they are microscopic. You just take the pack out of your freezer, follow directions, essentially sprinkle on the soil in the area where the buggers are. This as all natural, non pesticide and works like a hot damn.
---
Question:
Is there a plant that repels all bugs?
Lynne from London, KY
Answer:
Lynn,
There isn't one specific plant that will repel all insects, but in general, strong-smelling plants seem to work better than odorless plants. The idea is that some insects use scent to locate their host plants. If strong-smelling plants are growing nearby, the insects are more likely to become confused and move on. Try interplanting tansy, pennyroyal, lavender, peppermint (and other mints), onion, garlic and marigold.
Mixed planting is another effective strategy for controlling insects. By mixed planting, I'm referring to growing a diversity of plants rather than growing just a few types of plants. This encourages the pollinators and works to attract the kind of predatory (beneficial) insects that will naturally prey on pests. Mix planting also discourages pests from laying eggs. Many insects taste with their feet. If they land on several suitable plants in a row, will stop to lay their eggs. If they land on several different (unsuitable) plants in a row, they are more likely to move on and look elsewhere. One example of mixed planting is to plant flowers around vegetables in the garden.
Ellen
---
Most Recent Answer
By Tina Brown 5 100 Flag
November 19, 2006
I purchased a citronella plant "mosquito plant" in the spring and potted it, placing it so when the dogs come to greet me, or to bed down, they rub against it which causes its aroma to fill the air. It also repels fleas and ticks. I noticed a marked difference in the mosquitos in their area this year, so many less, that I could sit longer outside to love on my dogs and when a mosquito would slip past, I would take a stick and give the leaves a few nudges, again distributing the scent. I plan to do this every year. As it reduced the cost of chemical flea control by them rubbing against it often.
---
Here is a list of plants and what insects they repel. This was sent in by Gill, a long time reader.
| | |
| --- | --- |
| INSECT PEST | REPELLING PLANT |
| Ants | pennyroyal, spearmint, southernwood, tansy |
| Aphids | garlic, chives and other alliums, coriander, anise, nasturtium and petunia around fruit trees |
| Borer | garlic, onion, tansy |
| Cabbage moth | mint, hyssop, rosemary, southernwood, thyme, sage, wormwood, celery, catnip, nasturtium |
| Colorado potato beetle | green beans, horseradish, dead nettle, flax, catnip, coriander, tansy, nasturtium |
| Cucumber beetle | tansy, radish |
| Cutworm | tansy |
| Flea beetle | wormwood, mint, catnip, interplant cole crops with tomato |
| Japanese beetle | garlic, larkspur, tansy, rue, white geranium |
| Leafhopper | petunia, geranium |
| Mexican bean beetle | marigold, potato, rosemary, savory, petunia |
| Mites | onion, garlic, chives |
| Nematodes | marigold, salvia, dahlia, calendula, asparagus |
| Rose chafer | geranium, petunia, onion |
| Slug | prostrate rosemary, wormwood |
| Squash bug | tansy, nasturtium, catnip |
| Tomato hornworm | borage, marigold, opal basal |
| Whitefly | nasturtium, marigold |
What can I do about gnats and mosquitoes? I know there are some plants.
By Sheryl
---
Most Recent Answer
By Spacecase 11 79 Flag
April 27, 2012
Lemon grass will do it and also there is a geranium called a Shoo Geranium. That is probably the best one.
By Jen Hummell 7 22
It's is starting to be spring here a little early, but we will take it. With spring we get what my husband and I call "biting gnats". They are about the size of a gnat, swarm around you and their bite stings.
We love to sit outside all spring and summer long, but in the springtime they make it almost impossible. We have tried spraying ourselves with Listerine and Off. Any ideas on other sprays or plants to plant around our deck? We already plant marigolds for mosquitoes. Any other suggestions? Thanks.
Hardiness Zone: 5a
By Jen from Shellsburg, IA
You can help prevent aphid infestations on your vegetables by interplanting them with plants that repel aphids. Some examples are anise, chives, coriander, garlic, onions, petunias, and radish. Another trick is lay some aluminum foil around the base of a plant, the reflection will help deter the aphids.