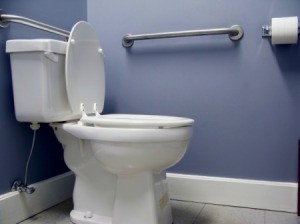 Losing control of bodily functions can make for new health challenges. This guide is about remedies for incontinence.
Ad
---
Questions
Here are questions related to Remedies for Incontinence.
My mom has Alzheimer's and is incontinent. She gets bleeding sores on her cheek area. She wears a Depend pull up and a Poise pad. I change and clean her about every 4 hours. However, I can't win, as soon as one sore heals another breaks out.
By Geri from Fort Worth, TX
Ad
---
---
Most Recent Answer

By anne [11]01/10/2010
TK, I agree that an AD patient probably does NOT need to be changed every 4 hours, however, they should be checked more than every 4 hours, to make sure they don't need to be changed. It's important to take care of it right away and not let then sit in it.
I have a friend with incontinence that has a sensitivity to the chemical in adult incontinence pads and underwear (same result with different brands). I suggested we figure out how to make a layering of diaper material as a sanitary napkin, but need suggestions. Or how to keep the chemical off her, while still using the commercial pads.

She tried plastic panty covers, but they dripped and became uncomfortably hot.
I appreciate any help you can give me to solve this perplexing situation. Thanks for your time and creative suggestions!

Holly from Richardson, TX
Ad
---
---
Most Recent Answer

By sandy [63]06/13/2007
hi. i have actually purchased reusable sanitary pads from vermont country store. i get the catologue but they have a website too. there are also reusable underpads but not sure where to get them.
Solutions: Remedies for Incontinence
Do you have knowledge about this guide topic? Feel free to share a solution!