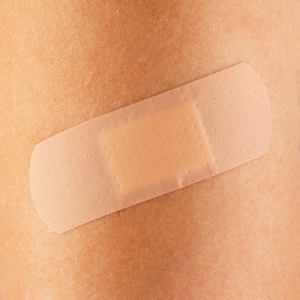 As we get older our bodies seem to sprout all sorts of bumps and other age related blemishes. Skin tags are benign tumors that normally develop where the skin is abraded, such as the neck, or where it creases. This is a guide about remedies for skin tags.
Ad
---
Solutions: Remedies for Skin Tags
Read and rate the best solutions below by giving them a "thumbs up".
I have been reading all the remedies for skin tags and I have to say, I am also a big baby when it comes to pain in some areas. I had a skin tag appear in a private area a few years ago and yesterday I woke up and it was swollen and clear liquid would come from it when I tried to mash it.
I read some of the remedies you all had posted and I tried the thread thing and when I woke up this morning, it was a reddish-purple and super sore. So I removed the thread. I have also tried to cut it off as some of you have suggested, but it was too painful and I can't get it numb enough. I have also been trying the oregano oil and I haven't seen a change. Any more ideas?
By anonymous from TX
Give a "thumbs up" to the solution that worked the best! Do you have a better solution? Click here to share it!
Questions
Here are questions related to Remedies for Skin Tags.
How can I get rid of skin tags?
By Retha D from Anchorage, AK
AnswerWas this interesting? Yes No
Ad
---
---
Most Recent Answer
By Alicia 6 137 02/27/20120 people found this helpful
On YouTube there is a video that says to pull on the skin tag, and tightly tie dental floss around the base. It should fall off in a couple days. Much easier than the method I used to remove mine- cuticle scissors, it bled quite a bit, and was painful. This method is supposed to be painless.
---
How can I remove skin tags at home?
By Darci from Chicago, IL
AnswerWas this interesting? Yes No
Ad
---
---
Most Recent Answer
By luv 5 11 06/09/20110 people found this helpful
Duct tape. Smother them.
---
I found an item on how to remove moles, using coriander. Please tell me how I can find this information. I have moles and skin tags that I wish to remove.
I do not like taking prescription drugs. I want to find alternatives to drugs.
Best regards.
Robert
AnswerWas this interesting? Yes No
---
Most Recent Answer
By Glocat 1 07/20/20110 people found this helpful
I tied thread around the base of my skin tags, they actually died and fell off! I wouldn't try this with moles though.
---
I've had my skin tag all my life and woke this morning to see it had turned black. I went on with my everyday tasks and got changed because I was going to go to the doctor's to get it checked out, but then once I put my t-shirt on it came off. I looked at it to see that the skin surrounding it was red and enlarged like a giant infected spot. It was bleeding and I really didn't have any control on when it would stop. Why do I have the spot?
By Jen