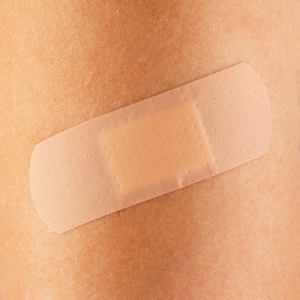 Solutions: Remedies for Skin Tags
Read and rate the best solutions below by giving them a "thumbs up".
I have been reading all the remedies for skin tags and I have to say, I am also a big baby when it comes to pain in some areas. I had a skin tag appear in a private area a few years ago and yesterday I woke up and it was swollen and clear liquid would come from it when I tried to mash it.
I read some of the remedies you all had posted and I tried the thread thing and when I woke up this morning, it was a reddish-purple and super sore. So I removed the thread. I have also tried to cut it off as some of you have suggested, but it was too painful and I can't get it numb enough. I have also been trying the oregano oil and I haven't seen a change. Any more ideas?
By anonymous from TX
Give a "thumbs up" to the solution that worked the best! Do you have a better solution? Click here to share it!
Questions
Here are questions related to Remedies for Skin Tags.
How can I get rid of skin tags?
By Retha D from Anchorage, AK
---
Most Recent Answer

By Alicia [6]02/27/2012
On YouTube there is a video that says to pull on the skin tag, and tightly tie dental floss around the base. It should fall off in a couple days. Much easier than the method I used to remove mine- cuticle scissors, it bled quite a bit, and was painful. This method is supposed to be painless.
I found an item on how to remove moles, using coriander. Please tell me how I can find this information. I have moles and skin tags that I wish to remove.
I do not like taking prescription drugs. I want to find alternatives to drugs.
Best regards.
Robert
---
Most Recent Answer

By Glocat07/20/2011
I tied thread around the base of my skin tags, they actually died and fell off! I wouldn't try this with moles though.
How can I remove skin tags at home?
By Darci from Chicago, IL
---
Most Recent Answer

By luv [4]06/09/2011
Duct tape. Smother them.