Removing Duct Tape From a Car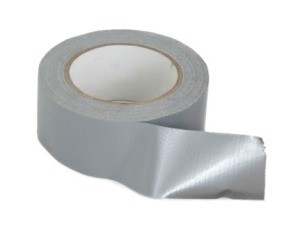 Duct tape is useful for many things, but not always easy to remove all traces. This guide is about
removing duct tape residue on a car
.
Solutions
Share on ThriftyFunThis guide contains the following solutions. Have something to add? Please share your solution!
I've recently experienced the same problem. I used a little bit of gasoline and it came right off, worked great!
Read 2 Comments
Questions
Ask a QuestionHere are the questions asked by community members. Read on to see the answers provided by the ThriftyFun community or ask a new question.
July 3, 2006
1

found this helpful
I used tape to cover a broken car window. Now that the window has been repaired, tape residue is on the hood and trunk of the car. I don't want to ruin the paint, but want to remove the tape residue. Help.

QueenK from Escondido
March 15, 2017
0

found this helpful
Thank you!! The nail polish remover worked great on the car paint and the rubber around the car door window , but on the metal piece that borders the window, be careful, it did take off some paint, but it's better than having the residue for me anyway
March 24, 2017
0

found this helpful
Will it remove the paint tho
May 9, 2017
0

found this helpful
You are right, it disolved the paint. Now looking for something else. Trying to get a car window glass replacement company to guide me on this one. They must remove tape residue when they tape temporary plexiglass over broken car windows.
Read More Answers
September 6, 2005
0

found this helpful
Does anyone know how to remove duct tape from the outside of a car? It is on the paint and around the back windshield. I am currently using Orange Blast, an auto degreaser. It is working, but very slowly. Any faster suggestions that would save the paint on my car would be great.

Roccoli
May 15, 2016
0

found this helpful
I had packing tape residue on my fender. I tried using rubbing alcohol on a cotton ball. I saturated the ball and really rubbed. It took a while but it did dissolve it with NO damage to the car's paint. Good luck.
August 9, 2016
0

found this helpful
Great advice! Worked perfectly!
May 24, 2017
0

found this helpful
Had some duck tape that had fried onto my roof for a week used goof off and non acetone nail polish remover was done in less then 5 minutes then followed up with carnauba wax
Read More Answers
How do you remove residue from duct tape on a car?
By Shirley from Oologah, OK
March 5, 2010
0

found this helpful
I looked for weeks at tape/adhesive residue on a window on my car that was a large sticker of the car's info. I tried everything then bought a small container of goo gone. I was nervous as the windows had factory tint. I put the goo gone on a soft cloth saturating a place on the rag. Next I rubbed about an inch and wow, it was gone. I proceded to rub small areas and resaturating a different / clean area of the rag and had this removed in 2-3 minutes. I did not harm the factory tint, I cleaned with foam glass cleaner and could not see the big sqare of adhesive anymore. I was elated with the magic of goo gone.
September 12, 2010
0

found this helpful
In my case, I had clear packing tape residue stuck on the side of my Mercedes, so I didn't want to use anything abrasive whatsoever that would scratch the finish. I looked around and found I had the following options. WD 40, Olive Oil, Carnauba wax. The WD40 did not work for me. What did work was to repeatedly soak the area in olive oil, then rub aggressively with a microfiber cloth and then I put carnauba wax on top of it which finished the job. The oil and wax slowly dissolved the tape glue. It took repeated rubbing over the area. In my case it took 45 min. but it got all the tape residue off and the finish was fine.
January 21, 2017
0

found this helpful
I used a hand held hair dryer tape came off
Read More Answers
May 27, 2013
0

found this helpful
I need to temporarily use duct tape to reattach my side mirror to it's frame. Will this tape damage my car paint?
By Karin
Related Content