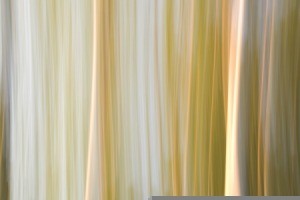 It is disappointing to open the packaging containing your new curtains to find them creased and wrinkled. Not all drapes can be washed and dried to remove the wrinkles. This is a guide about removing wrinkles from curtains and drapes.
Ad
---
Questions
Here are questions related to Removing Wrinkles from Curtains and Drapes.
I bought brand new permanently crushed curtains. Why? One, they are gorgeous and two you never have to iron them! I do not iron. However, being packaged they have some lines in them. I tried wrinkle remover, no good. I tried hot steamy shower, no good. And no, I don't have a travel steamer thing. Can someone suggest something? I am at quite the loss. I draped all the panels over a door for few days, but they didn't come out. Any advice? Thanks.

Kathy from Phila, PA
AnswerWas this interesting? Yes No
Ad
---
---
Most Recent Answer
By Wendy Atkinson 3 04/18/20080 people found this helpful
Wash your curtains and hang them wet. They will dry and pull out any wrinkles or creases.
---
How do you recommend that someone remove the wrinkles from drapes out of a package? They are made from 100% polyester with an acrylic binder.
By LKW from Hempstead, TX
AnswerWas this interesting? Yes No
Ad
---
---
Most Recent Answer
By tricia minter 24 47 11/10/20130 people found this helpful
I would wash them because all new items have finishing products in them to give them that crisp new look & feel. They are chemicals you don't want in your home for your family to be breathing. I work in a store & sometimes when new products are being stocked, the fumes will give me a migraine. The smells are very strong.
---
What is the best way to get wrinkles from packaging out of new crushed voile window panels? I don't want to iron them since they are the crushed material, but there are some deep wrinkles from the packaging. Would just washing and hanging damp work?
I just bought some new drapes, they are grommeted at the top, and made of 100% cotton and are lined. The directions say to iron very little or not at all on the fabric side. They arrived in a very wrinkled state. Can I use a fabric steamer on them or would that cause shrinkage? I have never used a steamer before.
By Marcie from Prairie du Sac, WI
AnswerWas this interesting? Yes No
---
Most Recent Answer
By Jennifer 33 93 03/28/20110 people found this helpful
They will most likely "iron" themselves out by hanging. You can put some water in a spray bottle and spray until damp. Smooth out with clean hands and let gravity do the rest.
---
Solutions: Removing Wrinkles from Curtains and Drapes
Do you have knowledge about this guide topic? Feel free to share a solution!