Repairing Couch Springs
Over time the springs in your couch can break or become compressed resulting in a sagging couch. You can buy a new couch, or perhaps you can save a lot of money and simply repair the worn springs. This is a guide about repairing couch springs.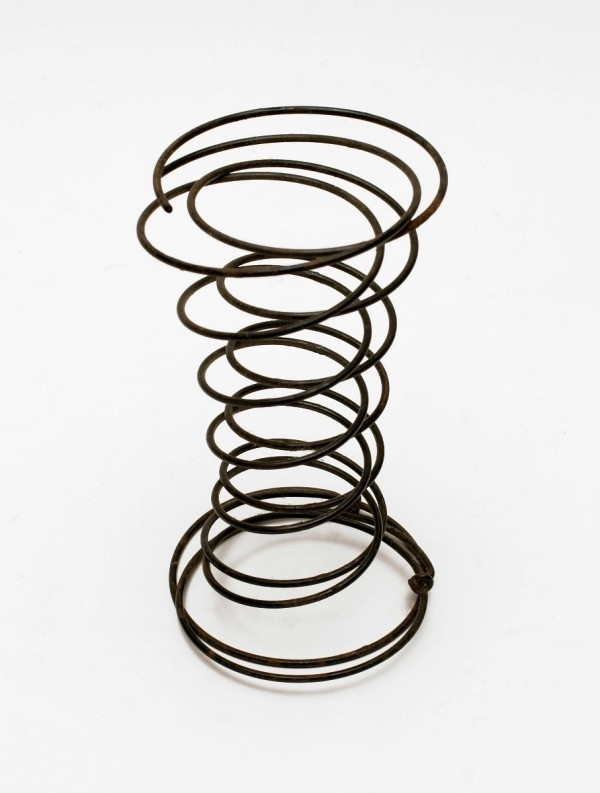 Filter

: All Articles
Sort

: Relevance
The vertical spring broke on a antique chair. How can I repair or buy a new vertical coil?
By DMH
March 12, 2015
0

found this helpful
It would help if we knew the make, age, style, etc., of the chair.
March 12, 2015
0

found this helpful
Have you considered talking to people at furniture repair shops? Re-upholsterers? They may have old parts.
I have a vintage couch and chair that I would love to pass on to someone who will restore them. They have excellent lines and bones, they do, however, need to be recovered and the springs repaired. Any suggestions? I have tried calling upholstery places to no avail and the same with restoration places.
August 28, 2015
0

found this helpful
have you tried listing it on Craigslist or Kijijji? perhaps there is a local buy and sell group in your area?
I have a 65-70 year old couch, that has been in the family since I was little. I am attached to it, but my kids think I should get rid of it and buy a new one. I can't afford that, I just want to repair it. It sags alarmingly. I think I need to replace the coil springs as well as the s shaped springs. Is there a video or book with instructions for this? I had it reupholstered about 10 years ago, so it is acceptable, though it could use it again, but that will wait till I have the money.
By Greg F.
March 5, 2015
0

found this helpful
Get a book from library on DIY upholstering.
I found two large springs under my Lazy Boy sofa sleeper and am uncertain where they go on the sleeper. Any help would be appreciated.
By Kathy C. from Logansport, IN
January 1, 2015
0

found this helpful
You can contact the manufacturer, store where purchased, etc., for help.
My heavy husband fell onto our circa 1970's sturdy, oak couch and flattened out a hook that holds one of the S curve springs taut. We'd like to get it back together, as it's a very solid couch and we really need to have it back in order. The hook is probably not repairable, as it was made to hold a very strong spring taut and so bending it back is likely to break it. What can we do to repair it as closely to it's original strength as possible?
By nekocat from OR
June 18, 2009
0

found this helpful
If you take the original hook to a machine shop they should be able to make a new one for a modest sum. Try a smaller business first. I have had several small plastic hooks made in metal for the closet organizer when the plastic ones gave out.
June 21, 2009
0

found this helpful
You might also try your local Ace Hardware store. See what kinds of pre-fab S-hooks they have. With a heavy hubby, you might need something pretty heavy-duty, pardon the pun! I was once married to a man whose weight ballooned to nearly 400 pounds, so I know the embarrassment of hubby breaking furniture! One of my most mortifying moments was when the man sat in a friend's office chair and broke it.
Can anyone direct me to find a manual or videotape that can teach me to retie springs in the seats and back of a couch.

Robert
March 7, 2005
0

found this helpful
I would go to the library, and ask them if they have any books or videos that could provide you with helpful information.
Many times, if your library doesn't have what you are looking for, another library will "lend" them what you need, and you can check it out.
March 8, 2005
0

found this helpful
Hi Robert:
I sent this on to a friend that was an upholsterer. Here is what he said
"I did a search on Amazon.com for books on Furniture Upholstery and came up with a big list.
I'm not familiar with any of them but there are several that should show one how to tie springs. It isn't an easy chore since the method can vary from one piece of furniture to another. I wasn't comfortable tackling a new spring tying job even after two years of classes on upholstery at the Voc Tech.
Maybe Mr. Kline can take that list of books to his local library to see if they have any of them."
Hope this helps,
Susan from ThriftyFun
By guest (Guest Post)
Flag
June 25, 2005
0

found this helpful
The best book I found is "Singer Upholstery Basics." It is very well written and has many detailed pictures.
How do we fix the springs that have come off the couch frame?
By Pattier from Costa Mesa, CA
July 5, 2010
0

found this helpful
I put a sheet of plywood under the cushions on my couch.
My sofa apparently has a broken spring. It make a loud noise when you get up from sitting on it. I want to repair the sofa and stop this noise. Any suggestions?
By Bob from Evergreen, CO
November 1, 2009
0

found this helpful
Most of the time these springs are an "s" style spring. If you turn the couch over you should be able to remove the bottom cover (if it's even still there) and see the spring. It is generally not difficult to remove the spring and buy a replacement from a local upholstery shop, but in a pinch, use a couple coat hangers bent to match the spring. then using some bailing wire(a whopping $1.00 a roll at a local hardware store) you simply "splint" the springs with the hangers. It's ugly but when you flip it back over. No one knows but you, good luck.
I have a not-so-old (5 years) but clearly not-so-good-quality sofa on which the springs have lost their tautness. These are low quality S-springs. Is it worth getting the sofa "resprung"? Anybody know how much that tends to cost (3-seater) - as much as buying a new set of furniture? Apart from the springs it's in great shape, and there is a matching loveseat which has no problems at all, so it's a bit of a shame to have to junk the whole set on account of the one set of springs. Thanks ever so much. Adrienne from DC
I have an old sofa that is worn out and should be replaced, but I cannot afford it at this time. Besides, my entire family loves this sofa, as it is very comfortable. However, one of the springs has sprung apparently. If you sit down on this one section you sink down too far. Is there a way to shore this up that is not too difficult or expensive? I am a single mom on a limited budget. Kathy Y.
Related
© 1997-2016 by Cumuli, Inc. All Rights Reserved. Published by
ThriftyFun
.
Page
generated on August 21, 2016 at 5:04:38 PM on 10.0.2.241 in 7 seconds. Use of this web site constitutes acceptance of ThriftyFun's
Disclaimer
and
Privacy Policy
. If you have any problems or suggestions feel free to
Contact Us
.