Saving Money on Pet Medications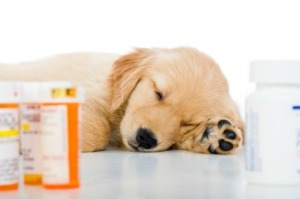 There are ways to save on on your pet's need for medication. This guide is about
saving money on pet medications
.
Solutions
Share on ThriftyFunThis guide contains the following solutions. Have something to add? Please share your solution!
I order all my Flea and Heartworm protection from www.petshed.com. They are half the price of what I used to pay at my Vet. I just placed an order for the 6 month package for dogs 45-88 pounds, and with shipping it came to $70.90. It takes about a week to arrive, but I always reorder it once I use my last application.
By CaroleeRose from Madison, AL
July 5, 2011
0

found this helpful
This is a great website for pet meds. I have been buying my heartworm medicine form them for 5 or 6 years and cannot believe the difference in price. Not to mention no need for a blood test every year, with 5 dogs that would break the bank.
I found a simple way to keep my pills from sticking together in my weekly pill holder. I have 3 or 4 gel caps and, in this hotter weather, they stick together or to the container. I have to dig them out. I found if I just put a pinch of cornstarch in with them, they don't stick together for about a year.
By Babbie from Lemon Grove, CA
May 24, 2013
0

found this helpful
Keep the pill box/dispenser in the refrigerator. You are already opening and closing its door many times a day. Come cool autumn weather you can keep capsules on a counter, or wherever, again.
Medications that I normally get from my vet can be gotten from the local drug store at less than half the price. My cat takes an "ACE inhibitor" for his kidney/blood pressure problems. The vet charges 30 dollars and the local pharmacy charges 11.00. The vet's office was happy to "call it in". It saves me plenty.
I get dog bones from the meat department at my grocery store. They are called "previously frozen soup bones". I give the dogs the raw bone straight out of the freezer and it keeps them busy for almost 2 hours. One dog gets loose poops that resolves in one day, but the other gal has no problems. Then they work that bone for a week or more. The neighbor dogs come by to get the old bones in the yard and it's a nice quiet neighborhood.
Thanks.
Trish G from Pickerington, OH
January 20, 2013
0

found this helpful
I remember studying about raw feeding and they told me that large weight bearing bones will break or wear down a dog's teeth. I love getting medicines cheaper when I can.
Thank you so much for sharing!
Blessings,
Robyn
Read More Comments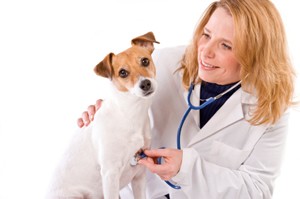 Tips for Saving Money on Pet Prescriptions. Post your ideas here.
Read More...
If your pet is on medication sometimes it's cheaper to get the medication through your people pharmacy. I had a dog on phenobarbital and it was loads cheaper getting it at my local pharmacy.
Read More...
Always ask the vet if the medication being prescribed is available at a regular drugstore. If so, have her write the Rx for you. Vets charge a lot more for medications than cut-rate pharmacies like Walmart or Costco.
Read More...
My elderly cat is on high blood pressure and thyroid medication. She receives a partial tab of each once a day. My vet usually dispenses out 60 days worth, about 30 tabs, of each for over $60.00.
Read More...
My Giant Eagle grocery store's pharmacy has a list of antibiotics that are free, and they are happy to fill a K9 prescription. What would have cost me 40 dollars at the vet's office was just free for us.
Read More...
Related Content